Due to the rapid increase in car accidents, the demand for car dash over has increased in India. Roads in India can prove to be a nightmare if one is not careful or alert while driving. Sometimes the misfortune cannot be avoided even after taking all the safety measures, resulting in major damage to your vehicle, and this leads to expensive bills. In such a case, it is also not possible to claim damages if you do not have legal proof.
That's why a car dash camera comes in handy. These tiny cameras record everything that unfolds in front of the car and is usually installed on the windscreen. Footage from the camera keeps you alert if someone is outside the car, keeps a record of the action, and also claims insurance if an accident occurs due to someone's negligence.
In some cases, these recordings can be uploaded directly online but are mostly stored on the SD card. If you are not sure how to choose the best car dash camera for your four-wheeler, you have come to the right place. Listed below are some of the best sellers, quality and shortlisted dash cameras after doing thorough research.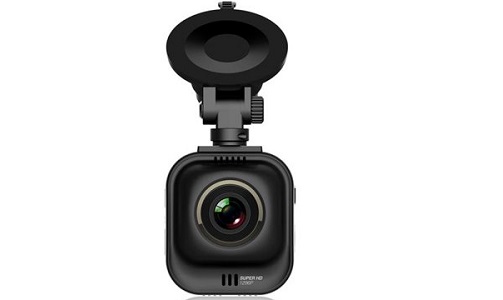 List of Best Car Dash Camera in India
How to choose the best car dash camera in India?
Not all dash cameras are suitable for your car, as they may all have different features and installation techniques. So, keep the following aspects in mind before taking a final decision.
Dash cameras are available in different types; each type has its characteristics and a different purpose for capturing the scene. For example, a traditional dashcam is meant only to record the front view. Go with dual dashcams to record movement, both inside and outside the car. At this time, a traditional camera will not meet your needs. When choosing a dash cam for your car, look at the many variants available in the market, and pick one that best suits your needs.
Check the recording option
Some dash cams are designed to be mounted so that they start working when the engine is started and stop working when the engine is stopped. While some dashcams work when there is some activity near your car or while you drive. Based on the type of recording options, you need to select accordingly.
Dash cams offer a robust installation system that can be mounted easily on the car's windshield. While some cams come with a separate bracket or suction cut type for mounting. The rearview mirror dash is suitable for being fixed on the rearview mirror only. You should keep interior space and vehicle size in mind to be sure of installation.
You are advised to choose a dash cam with a relatively small size to avoid distractions while you drive. For a clear street view, you should choose a road of sufficient size.
One of the crucial factors regarding dash cam you need to keep in mind is FOV.  Go with a large area for easy monitoring. The wide field of view camera captures the full width of the road, whether your position is in the side lane, middle lane or any other lane.
Storage Capacity of dash Camera
The dash camera you prefer should have a large storage capacity besides capturing high-quality videos. Usually, an additional micro SD card is used to enhance the storage space.
A GPS receiver is meant to track one's position. Not all dash cams need to have this feature. So, if you need it, choose one with a built-in GPS receiver.
Car Dash Cam Frequently Asked Questions
Every day, more people are using dashboard cams. Below are put together a FAQ to help tackle the most often asked questions regarding dash cams because you might have queries regarding the technology.
1. What is known as a dash cam?
A dash cam is a small video camera that you can attach to your car's windscreen and use to capture video (and occasionally audio) while driving continuously.
2. Why get a dash camera?
Dash cameras are becoming increasingly common, and any driver who wants to stay safe while driving can utilize one. In the event of accidents or events, dash cameras act as neutral eyewitnesses, ensuring the driver's safety plus accountability. If an incident does occur, the captured footage provides undeniable proof of what happened before, throughout, and after it.
3. Do dash cameras come in a variety of styles?
Single-lens dash cams (also referred to as 1-channel dash cams) and dual dash cams have two key characteristics to differentiate between them (also referred to as 2-channel dash cams).
To capture what is happening in front of the vehicle, single-lens dash cams (also known as 1-channel dash cams) are typically positioned in the front windshield.
Two cameras are included with dual-lens dash cams (2-channel dash cams): a forward-facing camera for recording events in front of the car and a second camera, typically used to film the rear of the car. Sometimes when the second camera could be turned to record the vehicle's interior cockpit.
4. What dash camera model should you pick?
The dash camera that ideally meets your requirements plus your budget is the finest dash camera for you. Selecting a 1-channel or 2-channel dash cam is the first step in locating the ideal dash camera for your requirements.
5. What functionalities do dash cameras offer?
Loop Recording
GPS
G-Sensor
Dash Camera Auto Start and Stop
Infrared Lights
Time and Date Stamp
6. How are dash cameras installed?
When you've bought a dash camera, all you need to do is install it on your car's windshield and put a memory card into it. After that, connect the dash cam's power wire to the cigarette lighter socket in your vehicle. Driving normally is all that is required because the recording is automatic.
7. Where can a dash camera's power come from?
A power wire for a dash camera is included and may be hooked into the vehicle's 12-volt cigarette lighter socket. The majority of dash cameras also include an integrated battery.
8. How does a dash camera function?
Dash cams instantly start recording as soon as they are turned on, plus they save the video feed on an external memory card. The memory card is taken out and loaded over your computer so you may watch the feed. The dash cam begins recording again from the start of the memory card whenever the memory card is completed (referred to as loop recording).
Santosh Kumar, He is a SEO + Blogger have 12 years of experience in writing tutorial, informative and product reviews topics.