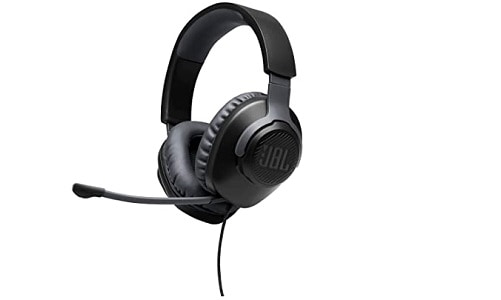 Working from home can be difficult due to the variety of noises around you. This way you will get frustrated or will not be able to concentrate on work. What do you need to look for is an effective headset with the ability to reduce background noises while you're playing computer games, attending official calls, doing video conferences, and more.
The best-wired headset can help you detach yourself from focus and distractions on the task at hand. Anyway, there are two types of headsets available in the market, which include wired or wireless headphones.
You can choose any one of these according to your budget and style. If you are looking for the best headset for calls in India, brands like JBL, Lenovo, and boat are offering a plethora of options under different price ranges and features.
List of Best Headset For Calls In India
To help you buy the headset for your home from office needs, here are the top three options available on Amazon.
1. JBL Free WFH, Wired Over-Ear Headset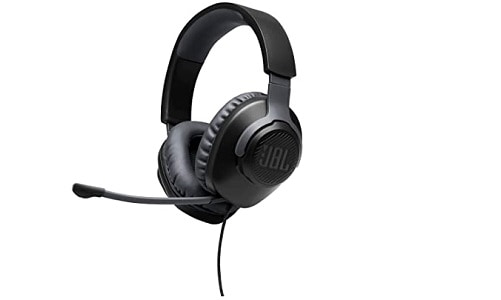 Bring your work from a home companion, which is presented by JBL; this WFH headphone is compatible with all chat apps, such as Cisco WebEx, Zoom meeting, Skype, Microsoft Team, or GoTo Meeting. Be you're working from home on a laptop or going with your mobile device, this handy device stays connected with crystal clear sound quality, powerful calls, music & audio.
It features a dedicated mute button with a volume control option on the ear-cup when you need to adjust your hearing levels or go silent. This ear headset is one of the durable and lightweight options with PU wrapped memory foam padding on this list, making it most of the premium devices for comfortable listening. The device is also compatible with all devices whether it is a laptop, mobile phone or PC. In the package, you'll get a Removable Mic, JBL free WFH headphones, Safety Sheet, WindShield foam for microphone and warranty card.
| | |
| --- | --- |
| Pros | Cons |
| JBL headset is compatible with multiple devices and apps. | It is not ideal for listening to music. |
| It is the most recommended headset due to comfort & clear sound. | |
2. Logitech H151 Wired Headset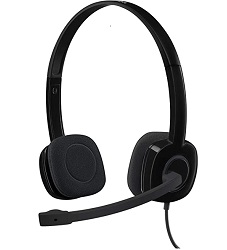 With the help of Logitech Wired Headset, you can have an uninterrupted voice even in a busy office environment. Due to the rotatable mic, you can move it out of the way when you're not on a call. It is designed to offer crisp, clear voices on music, video calls, games, and more. However, the headset is ideal for both personal and office use.
It is a rotatable mic that can be positioned to capture your voice better and eliminate background noise. Moreover, it works with Mac, Windows, Chrome OS, iOS, Android and most calling applications.
| | |
| --- | --- |
| Pros | Cons |
| The noise cancellation feature reduces annoying background noise. | It doesn't catch voice properly. |
| It is one of the most comfortable and versatile design headsets. | |
3. Amazon Brand – Eono Office Headphones

Eno Office Headphone by Amazon is effective for you to adjust the optimal position to reduce background noise and pick up voice. Its ear frame is equipped with a cushion that is covered by PU leather, making it soft, light & anti-sweat. It features a cable with microphone mute and volume control for better convenience to mute & unmute the microphone. The headphone is compatible with computers, PC, Macs, laptops, Notebooks and multiple online applications like Zoom, Google, Skype, Webex, etc.
| | |
| --- | --- |
| Pros | Cons |
| Flexible microphone by Amazon Brand. | The weight is heavier when compared to others on this list. |
| Compatible with various call applications and devices. | |
How to choose the best headset for calls
Battery life:
The batteries of the Bluetooth headphones play a vital role as they might alter the listening volume and active noise cancellation feature. The quality of the sound also might get affected over time. If your work demands a higher amount of time on calls, you might love to have longer battery life. There are quite a few earphones capable of acquiring seven or 40 hours of charging in a single charge duration. Moreover, keep in mind that the battery life gets affected by the listening volume and active noise cancellation feature.
Also, the headphones that come with the auto-off time can help the battery last longer and conserve battery life if you have forgotten to switch off the battery.
Advanced noise cancellation feature:
If you are amidst office chatter or unwanted ambience sounds and struggle to get the focus on your calls, you must invest in earphones with excellent advanced noise cancellation features. Especially if you are on travel when you are on calls or in a noisy environment, you might prefer having this feature to have a seamless calling experience.
The advanced noise cancellation feature enables the user to listen to music or podcasts or to stay on calls despite their environment. People with busy schedules might have called during their running or travelling. A solid pair of earbuds with adjustable ANC levels meet their requirements just right.
Ability to pair with multiple devices:
If you are working from home and your work demands you to stay connected almost all day, you would like to have headphones that can connect with multiple devices. They let you connect with personal phones and office phones. This ability also helps you connect with desktops while at work. Choosing such headphones avoids unnecessary clutter or the need to switch your headphones between devices.
Sound quality:
The headphones that come with the ability to tweak the HX's sounds while the ANC is enabled can get you the most desirable listening experience. If you are concerned about the sound quality and prefer warmer sound while you are on your calls, prefer the headphones that offer incredible detailing on the sound quality. Some also allow the adjustments using B&O's mobile application. After all, we all want a comfortable sound quality for longer; that is the primary concern.
Conclusion:
The ideal mix of functionality, sound quality, and pricing of the headphones makes them preferable. With the rising work-from-home scenario, the demand for quality headphones is rising. Some might sound and feel sumptuous, but they are more likely to blow the budget out of the water. Therefore, carefully considering these features lets, you choose the right pair of headphones for calls.
Conclusion
If you are disturbed by the surrounding noise while attending meetings and video conferences then go to the given three headset options.
Santosh Kumar, He is a SEO + Blogger have 12 years of experience in writing tutorial, informative and product reviews topics.