India is bestowed with rich source of fabric materials. Since Independence, the clothing Market has grown aggressively and more and more youngsters are turning towards the top clothing brands to expose their style, confidence, and individuality. Having excellence in manufacturing high-quality clothes, Indian Clothing market caters a wide variety of casual, formal and daily wears. It offers people hundreds of thousands of choices to choose from. It is not surprising that Indians are highly beauty conscious people and hence they are spending much of their income on the branded clothes.
 Being well-dressed not just enhance the confidence level, but also expose one's socioeconomic status. This is why Indians spend quality time to choose the high quality wears that best suits their need. Some people would like to wear the international brands although both the Indian as well as International brands are available in most of the Malls. Meanwhile, people from Asian countries are more likely to choose the Indian brands, which have its unique style and patterns.  The Indian brands will enhance the looks and feel to great extent. Indian clothing brands are focusing more on the Fiber quality and fashion designs. If you want to know more about the top brands, just read the blog on the list of top 10 best clothing brands.
List of Top Clothing Brands in India
10. Spyker
With the numerous variety of the latest trending clothes, Skyper ranks 10th among the list of top 10 best clothing brands in India. Spyker was founded in the year 1992 since then it has established itself as one of the leading fashion designers in the market. From the name itself, you can be very clear that the brand provides international touch to its trending cloths. Having dedicated designers, multi-talented merchandisers and team of young professionals, Spykar attracts millions of Indians in a short period. The brand is well known for trendy jeans. The way spykar design the jeans are ultimate. It always finds an innovative approach to provide cuts, style, and fabric. It has a wide variety of brands such as fatigues, chinos, cargos, tees, sweaters, blazers, shirts, menswear and much more.
9. Monte Carlo
Monte Carlo comes with the great blend of quality and reliability. It caters to a wide variety of Menswear such as trousers, shirts, sweaters, coats, cardigans, denim, tracksuits, jeans, sweatshirts, tops etc. The brand comes with the classy, trendy and stylish approach to clothing.  For those who would like to wear like a pro, Monto Carlo has always been the best choice. Its fabric, pattern, and design are always Unique and trendy.The brand offers a range of semi-formals, formals, custom-made clothing and other accessories.  It boasts of a collection of trousers, Suits, T-shirts and casual suits
8. Biba
Biba is well known for classy ethnic wear for women. It comes with high-quality fabric designs at an affordable price. Initially, the business was started by Meena Bindra in New Delhi. A few years later, the brand attained great reach. Currently, it has more than 225 multi-brand outlets and 150 brand outlets. With the strong hard work and endless effort, Biba has made the name for itself over the years with the hallmark of product quality, reliability, and affordability. Biba is popular for its simple and innovative ethnic wear for women.It offers high-quality Corporate Outfits at an affordable price. The brand is well known for its casual wear, ceremonial wear and party wear.
7. Numero Uno
Numero Uno is one of the top 10 best clothing brands in India. Founded in 1987, the brand strives at producing high-quality products like shoes, slippers, wallets, belt, socks, cap, and similar endeavors. Having excellence in producing trendy wears, it attracts many youngsters who have a strong craving for fashion design.  Numero Uno has been a top manufacturer in catering trendy wear like party wear, classic wear, formal collections etc. The brand is equipped with skilled people, excellent designer and a team of professionals.If you want to try something different, then Numero Uno is the best choice.
 6. Park Avenue
Next on our list is Park Avenue. Founded in 1986, Park Avenue stands at 6th place on the list of top 10 best clothing brands in India. Analysing the exact requirements and meeting the customer satisfaction has always been the target of Park Avenue. Simple yet innovative approach to produce daily wears like Trousers, Jackets, winter wear, Innerwear etc. Provague has 300+ store and spreads the wings all across the country
It offers a wide variety of clothing products that come with the blend of stylish and innovative.  It evolved into an amazing fashion brand offering excellent design to the corporate world. Park Avenue won the 'Best Design Concept' Award for its excellence.
5. Gini & Jony
Giny&jony stands at 5th place on the list of top 10 best clothing brands in india. It is one the most trusted clothing brands in India. It was established as the first leading kidswear brand in India. The brand bestowed a wide range of kids wear and daily accessories. Since 1980, it has been the most prestigious clothing brands in providing kids wear, shirts, t-shirts, jeans, tops, skirts, capris and much more.  The way Giny & Jony approach the Customers is always unique.
4. Mufti
Next on our list of Mufti, this was founded in 1998. Since then it has to provide Unique dressing solution that allures hundreds of thousands of Indians. It provides simple yet innovative designs that attract the Youngsters and children. Being a Menswear Brand, Mufti caters a large number of clothing materials that best suit the Men.  The list includes joggers, blazers, outwear, shorts, inner wears, and daily accessories.The brand still striveits edge to meet the customer demand and achieve the business goals.
3. Wrangler
Wrangler stands at 3rd place on the list of top 10 best Indian Clothing brands. Having excellence in providing stylish & trendy wear, Flying Machine grabs the heart of millions. The brand aims at providing fit, stylish, innovative cloth that allures the customers. Flying machine was established in 1980.  As a popular clothing brand, it provides unique collections for people of all age group. Be it a daily wear, office wear or professional wear, the Flying machine is the best ever option. The brand not just focus on providing cater clothing like shirts, sweaters, jackets etc. but have unique collections of belts, wallets, and daily accessories
The products are of high quality and offering apparel's texture that allures number of customers. The company meets the quality demand and fulfills the customer satisfaction.  The best part of the brand is that it provides one-year warranty for every product.
2. Provague
Provague is next on our list of top 10 best clothing brands in India. You might have heard the name since it is the official sponsor of Indian Cricket League. Provague is well known for its high-quality professional wear. The brand was launched as a Menswear fashion brand in Mumbai. Within a short period, the brand has started developed to great extent.  It aims at providing high quality, stylish wears for both men and women. Being a Mumbai Based clothing brand, Provague has spread its wings over stores in 70+ cities across India.
1. Allen Solly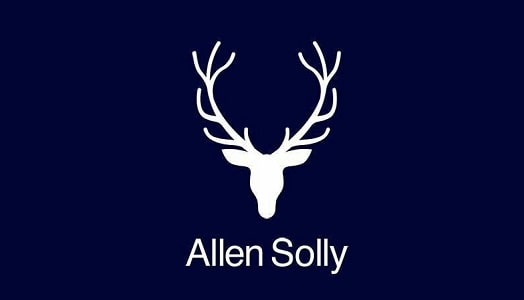 Allen Solly is the number one clothing brand In India. It was launched in the year 1993 by the Aditya Birla Group since then it has established itself as the leading manufacturer in the fashion market. It is the fastest growing brand that produces premium wears for every age from men to kids to youngsters. When it comes to quality, reliability, and affordability, nothing can beat Allen Solly.
With a wide variety of trendy wears, the brand provides innovative ways that differentiate their business from the competitors.  It has unique collections of clothes ranging from pants, denim, shirts, jackets, trousers etc. for people of all age group.This prestigious Indian brand is known for bringing the international & premium touch to Indian wears.  The brand has come a long way in establishing itself as one of the leading clothing brands in India.
India has more than 80 clothing brands, which comes with the Indian touch of providing a wide range of products ranging from casual wears, footwear, apparels, and other accessories. The Indian clothing Industry is still expanding, more and more new brands coming up in the Indian Market but not all the existing brands are popular and can afford the same products. We have listed the top most Indian brands. Each clothing brands has its own products, portfolio, fabric design and strategy to approach the customer. Choosing the best brand not just depends on the price but also on the fabric design, pattern, quality, and other such factors. These top 10 Clothing brands have hundreds of thousands of varieties to choose from.  Apart from these top brands, other popular brands are Globus, AND, Zara, Max, Marks & Spenser, Forever 21, Global Desi, Arrow, Peter England, Zodiac etc.
Santosh Kumar, He is a SEO + Blogger have 12 years of experience in writing tutorial, informative and product reviews topics.