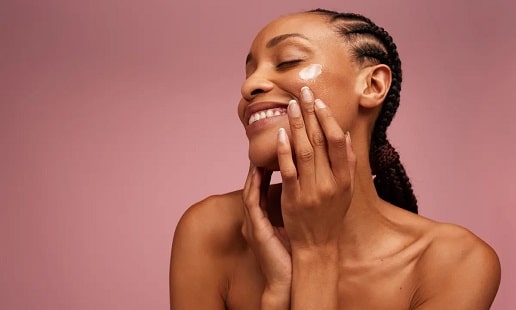 So we're back with another entry in our series of best medical practitioners in the nation. We have been looking to relocate the best of business in a coverage of top 10 via our blogs.
And the topic for us this time round is dermatology. A branch of medicine that helps take care of hair, nails, skin and more. It offers both the surgical and medical part and helps make sure we've fit to the core.
 We've enlisted the top 10 dermatologists in India with their respective contact information all along. So if you've been hunting for the best dermatologist, this is the way ahead.
List of Top Dermatologists in India
Let's have a peek at the list, shall we? 
1) Dr. Aparna Santhanam
A renowned dermatologist and cosmetologist, she is based out of Mumbai. She leads Kaya Skin Clinic for five years. She is currently offering her services through her clinic. He is also associated with multiple cosmetic brands like Ponds, Cipla and more.
Address Shree Hospital, Ambedkar Garden, Chembur, Mumbai, Maharashtra 400074
Phone 022 2528 8617
2) Dr. Jamuna Pai
She is based out of Delhi and runs her clinic as 'Dr. Jamuna Pai's Blush Clinic'. She has been working as the skin dermatologist since 1994 after her stint as a medical graduate from Nair Hospital and has garnered training all over the world.
Her qualification marks M.B.B.S and M.D and has more than 24 years of experience.
Address: E20, First Floor, Defence Colony, New Delhi, Delhi 110024
Phone: 011 4616 1250
3) Dr. Ruby Tandon
She is a leading surgical dermatologist of India and has been celebrated quite a lot. She won the 'Breakthrough Innovator in Cosmetic Dermatology' in 2014. She qualifies as an M.D and has been offering her services via her clinic Afterglow.
Address- 308 & 309, Shalimar Morya Park, Link Road, Above Mainland China Restaurant, Andheri West, Mumbai
4) Dr. Koushik Lahiri  
He is a dermatologist and dermatosurgeon with more than 21 years of experience. His qualification speaks as M.B.B.S, DDV, MRCPS, FRCP. He is the Director of International Society of Dermatology and is also Editor of Indian Journal of Dermatology.
He runs clinic all around Kolkata.
Address: No.39, Shakespeare Sarani, Kolkata, West Bengal 700017
Phone: 033 2283 7408
5) Dr. Kiran Lohia
Dr. Kiran Lohia, a dermatologist, and trichologist bear more than 9 years of experience. She was born and educated in New York but switched allegiance to New Delhi as per practice regime.
Her qualification speaks as M.D. She has also been awarded the 'best dermatologist in India' by Elle Magazine in 2015. She has her clinic and products under the brand name Lumiere Dermatology.
Address: 78 3rd Floor, Paschimi Marg, Vasant Vihar, New Delhi, Delhi 110057
Phone: 088263 29994
6) Dr. Shuba Dharmana
She is an M.B.B.S and Diploma Holder in Practical Dermatology from arenowned university. She has more than 14 years of experience. She is the founder and Le'Juene Medspa based in Bangalore and Hyderabad.
She was awarded Women Entrepreneur of the Year in 2012.
Address- #52, 1st Floor, Kenkeri Building, Vittal Mallaya Road, St. Marks Road. Landmark: Near Lamborghini showroom, close to UB city, Bangalore
7) Dr. Jaishree Sharad 
She holds more than 18 years of experience working at the top. Her designation involves and M.B.B.S, DDV. He runs her clinic in Mumbai and is based around the city. She founded the skin clinic 'Skinfiniti' and also heads as the vice-president of Cosmetic Dermatology Society of India.
She has treated several A-listed persons and celebrities in her life.
Address: 101, Roha Orion, 1st Floor, 16th Road, Opp. Mini Punjab Restaurant, Bandra West, Mumbai, Maharashtra 400050
Phone: 022 2648 6784
8) Dr. Chytra V. Anand 
She is a famed dermatologist based out of Bangalore but with an international range of experience. She practiced for a brief time in UK and US and has animpressive client list. In fact, she has treated many Hollywood celebs till date.
Her qualification remains M.B.B.S and M.D. She is currently the founder and CEO of Kosmoderma Clinics and MediSpas.
Phone- +91- 968698504
Central Enquiry Unit- +91 757575
9) Dr. Chiranjiv Chhabra 
A leading dermatologist of India, she was awarded the title of 'Best dermatologist of India' by Vogue magazine. She is an M.B.B.S, M.D and has more than 20 years of experience.
She is based in Delhi and runs the 'Skin Alive' clinic at four different centers.
Phone- 91-9212745678
Contact- info@skinalive.in
10) Dr. Rashmi Shetty 
She is a celebrated cosmetic physician and renowned author of the book 'Age Erase'. She is the founder of 'Ra Skin and Aesthetics' and has a roster of multiple clients from Bollywood.
She qualifies as M.B.B.S and Diploma in Medical Cosmetology. She has been awarded 'Best Non-Surgical Aesthetic Medicine Expert' in 2013.
Address- 301, La Magazine, Santacruz – West,Mumbai – 43, India.
Above Roopkala Sarees.
Phone No- +919833055236
Want to know more about dermatology? Ping us back in the comment box and we shall reply back.
Santosh Kumar, He is a SEO + Blogger have 12 years of experience in writing tutorial, informative and product reviews topics.