Consumption of food, milk, mashed fruits, solid foods, baby cereals, vegetables and rice is good for the overall health of the baby and also plays an important role in their development. But when the child is a little older, his teeth start coming in, which can be a danger to his teeth if he eats anything. To keep baby teeth safe and follow oral hygiene, all you need is toothpaste formulated just for children. As a parent, it is your responsibility to teach them to first hold a brush and brush their teeth properly.
In short, oral hygiene is both tedious and necessary for a child. Hence, choosing the right toothpaste ensures the safety of your child's dental hygiene. When choosing a toothpaste for your child, there are many aspects to consider such as ingredients added to the toothpaste are not harmful, choose something colourful and attractive to excite the child to brush, understand the child's interest and help your children. be included in the selection process.
With so many option in the market, it is difficult to predict which toothpaste provides maximum benefits to your child. If you are in the same dilemma as a parent then this guide is perfect for you. We have prepared a list of some such toothpaste that will remove all your problems.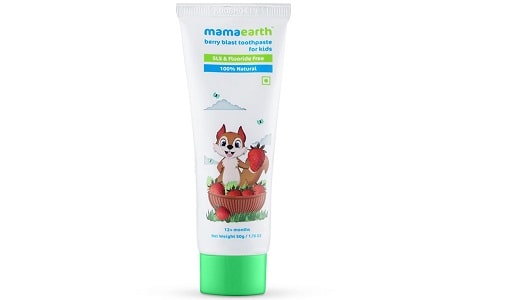 List of Best Toothpaste for Kids in India
Ridhima Sharma is a Senior Pharmacist at Kukreja Hospital, New Delhi. Ridhima completed her Diploma in Pharmacy (D. Pharm) from UP University. She regularly writes article on health information, fitness and beauty related products at IndiasStuffs.com