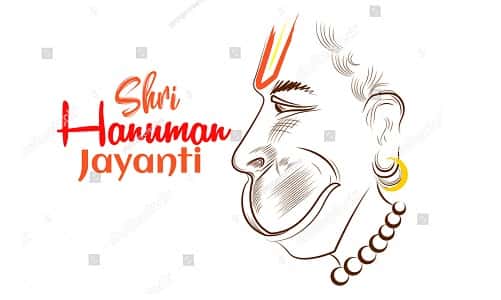 Hanuman Jayanti is another great Indian festival that is celebrated in different corners of India. This festival is celebrated on a full-moon day. This is the 31st Day of Shukla Paksha of the Chaitra month. It is celebrated during March and April month. In 2024, Hanuman Jayanti will be celebrated on the 23rd April. It will be on Tuesday.
Puja Timings of Hanuman Jayanti
The Purnima Tithi Begins 03:25 AM on Apr 23, 2024 and Ends at 05:18 AM on Apr 24, 2024. You have to complete the puja within this time. Any unique done during this period will be good because it is Shubh muhurat. Please make all puja preparations by this time. This will help you to complete puja peacefully.
You have to maintain the Purnima tithi. It is better to end the puja within this Purnima tithi. You can choose any time between that tithi for puja. Hanuman Jayanti is always celebrated on a full-moon night. It is an auspicious time for the puja. The puja is celebrated in different Indian states.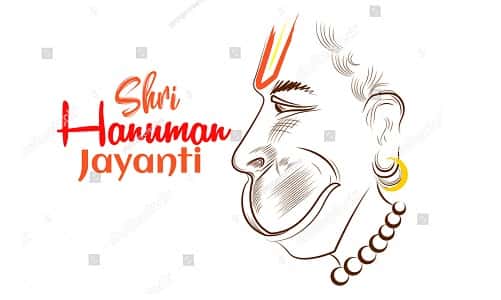 About Hanuman Jayanti festival
You must be eager to know about the significance and history behind this festival. This day is marked as the birthday of Hanuman. Lord Hanuman is the messenger of power, courage, and sense-control. It is believed that Lord Hanuman can grant extraordinary authority to a "sadhak". The saffron flag we see in and around his temple is a sign to protect against evils. It is a special significance found in every Hanuman temple. He had the boon of immortality. It is till now thought by many people that Lord Hanuman still exists. He is the protector of the universe.
When Ravana abducted Maa Sita it was Lord Hanuman through his intellect and power tried to locate her. He made a bridge with his army to reach Lanka to get Maa Sita. During the Treta Yug, there was a Monkey who was named Kesari. His wife was Anjana. They used to live in Sumeru Parvat. It is known that Lord Hanuman was born at Mata Anjana's place. Anjana was an angel, but due to the curse of Lord Vishwamitra, he took birth on the earth. He also gave birth to Anjana that she would give birth to a monkey child. Mata Anjana also worshipped Lord Shiva to discharge her from this curse.
Lord Shiva was much pleased with her worship and gave her a boon. It is known that Lord Hanuman is an avatar of Lord Shiva. This day is a significant day, and people make every attempt to make this day a memorable one. They visit the Hanuman temple to offer prayers. They hold the sindoor from the foot of Lord Hanuman and keep it as a blessing. Most Indian northern states celebrate this day. They keep special prayers and puja for this day.
Most people chant the Hanuman Chalisa mantra to make this day much memorable and pleasing. It is great to learn the Hanuman Chalisa shloka.
FAQ
What is Hanuman Jayanti?

Hanuman Jayanti is a Hindu festival that commemorates the birth of Lord Hanuman, who is a central figure in Hindu mythology and a devoted follower of Lord Rama.

When is Hanuman Jayanti celebrated in India?

Hanuman Jayanti falls on the 15th day of the Hindu month of Chaitra, which usually corresponds to March or April in the Gregorian calendar.

How is Hanuman Jayanti celebrated?

Devotees observe fasts, visit temples, and participate in special prayers and hymns dedicated to Lord Hanuman. Temples are decorated, and processions are organized in various parts of the country.

Are there any specific rituals associated with Hanuman Jayanti?

Devotees may read or recite verses from the Ramayana, especially those related to Hanuman. Offerings of flowers, fruits, and sweets are made to the deity, and a special puja is performed.

Is Hanuman Jayanti celebrated differently in different parts of India?

Yes, the celebration of Hanuman Jayanti varies across regions. In North India, it is celebrated with great fervor, while in other parts, the festivities may have unique local customs.

Are there any special foods associated with Hanuman Jayanti?

Devotees often prepare and distribute a sweet dish called "besan ke laddu" as an offering to Lord Hanuman. Some people also observe a fast on this day.

Can people of all ages participate in Hanuman Jayanti celebrations?

Yes, people of all ages, including children, actively participate in Hanuman Jayanti celebrations. Devotees seek the blessings of Lord Hanuman for strength, courage, and protection.

Are there any particular prayers or mantras associated with Hanuman Jayanti?

The Hanuman Chalisa, a devotional hymn dedicated to Lord Hanuman, is recited with great devotion on Hanuman Jayanti. Many devotees also chant other mantras dedicated to Hanuman.

Is Hanuman Jayanti a public holiday in India?

Hanuman Jayanti is not a public holiday in most parts of India, but it is widely observed by Hindus. Devotees often take a day off to participate in the festivities.

How do people prepare for Hanuman Jayanti?

In the days leading up to Hanuman Jayanti, people clean and decorate their homes, visit Hanuman temples, and engage in devotional practices to express their reverence for Lord Hanuman.
Santosh Kumar, He is a SEO + Blogger have 12 years of experience in writing tutorial, informative and product reviews topics.