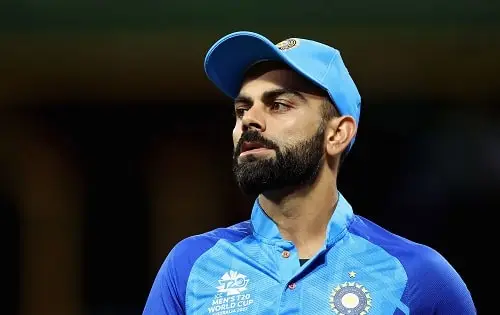 India is one of the countries where people give special attention to the sports events. It is considered that cricket is preferred as one of the favourite games in the country but there are lots of famous personalities worked in an iconic way in various sports in the country. Whether it is cricket, hockey, badminton, wrestling, boxing or any other game, many people reached the height of success and popularity due to the dedication and hard work in these games in the country.
A large number of kids and adults consider these iconic sports personalities there ideal in the country. According to these people, winning the game is not only about medals and trophies but it is about the owner of country. Here, we will take a look at some of the most popular and famous sports people in the country who achieved the highest ranking in the particular games around the world.
Most Popular Sports Personalities of India
10. Milkha Singh
Milkha Singh is also named as The Flying Sikh who was born on 28 November 1929 in Govindpura, Muzaffarnagar, Pakistan. He was born in a Sikh Rathore Rajput family. He came to India after partition and he also witnessed the murder of his parents at that time. Later, he joined Indian Army and he participated in lots of tournaments of running. He represented India in 200m and 400m races in 1956 in Melbourne in Olympic Games. He also won the gold medal in Commonwealth games in the year 1958.
9. Virat Kohli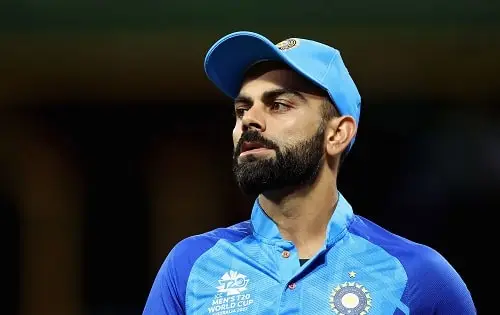 Virat Kohli is an Indian cricketer who is considered one of the best batsmen in the world. He was born on November 5, 1988, in Delhi, India. Kohli is a right-handed top-order batsman who also occasionally bowls right-arm medium pace.
Kohli made his debut for the Indian cricket team in August 2008 and has since become one of the team's most reliable and consistent performers. He has scored over 12,000 runs in One Day Internationals (ODIs) and Test matches combined, with 70 centuries and 55 half-centuries to his name.
Kohli has also been a successful captain of the Indian cricket team, leading them to victory in numerous series and tournaments, including the 2013 Champions Trophy and the 2021 T20 World Cup. He is known for his aggressive and passionate approach on the field and is widely regarded as one of the greatest batsmen of all time.
8. Mary Kom
Mary Kom is a famous woman boxer of the country who qualified for 2012 Summer Olympics. She won bronze medal in the Olympics. She was born on 1st March 1983 in Manipur, India. She was a supporter of the family because the financial condition of family was not good at that time. She was inspired by famous athlete Dingko Singh who won gold medal at Asian games in the year 1988. She began her winning career in the year 2000 when she got best boxer award at first state-level invitation in women's Boxing championship at Manipur. In the year 2010, she got Padma Shri award and she got Padma Bhushan Award in 2013.
7. M.S Dhoni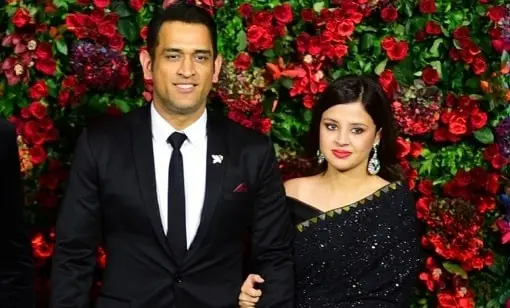 Mahendra Singh Dhoni is famous Indian international cricketer who was also captain of national team of Cricket. He is known to play his attacking game as a middle order batsman. He also served the nation as one of the best wicketkeepers in the world. He was born on 7th July 1980 1 in Ranchi, Bihar and he started the international career in ODI matches in December 2004. He also got ICC ODI Player of the Year Award two times in the years 2008 and 2009. He got several awards including Rajiv Gandhi KhelRatna, Padma Shri and Padma Bhushan in the years 2007, 2009 and 2018 respectively. He is considered as one of the best cricket captains because India won 2007 ICC World T20,2011 ICC World Cup and 2013 ICC Champions Trophy under his captaincy.
6. Dhyan Chand
Hockey is official sport of India and Dhyan Chand is considered as gem of hockey. He was born on 29th August 1905 at Allahabad. He is also known as the wizard of Hockey because of his supernatural strokes in the game. He joined Indian army at the age of 16 years and he started to play hockey at that time. He started his career in 1922 and he served to won three Olympic gold medals in this game. He was also offered citizenship of Germany by Adolf Hitler but he is refused because he wanted to play for his country. He is considered as the biggest name in the world of Indian hockey.
5. Sania Mirza
SaniaMirza is one of the world's best tennis players and she was born on 15th November 1986 at Mumbai. His father worked in construction business and her mother was in printing business. At the earliest, she is shifted to Hyderabad and she learnt lawn tennis from her father at very young age. She started her professional career in penis in the year 2003 and she played in various major tournaments around the World. She got Arjuna Award from Indian Government in the year 2004 and she got Padma Shri award in the year 2006. She got married to Pakistani cricketer Shoaib Malik but she is still active in her professional tennis career.
Abhinav Bindra is one of the top Indian Sports celebrities in the country. He was born on 28 September 1982 at Dehradun, India. He was born in a Punjabi Sikh family and he participated in Commonwealth games at the age of 15. He got noticed for first time in the year 2001 when he won bronze medal in Munich World Cup. He participated in Olympics in year 2008 and won the gold medal. He got fame with his game and in the year 2010, he won a gold medal entertainment of 10 M air rifle. He is first Indian sportsperson who got the gold medal in Olympic Games as individual. He got Arjuna Award in the year 2000 and he also got Padma Bhushan for his excellent game.
3. Viswanathan Anand
ViswanathanAnand is a famous chess player who was born on 11th December 1969 in Tamil Nadu, India. His father worked for southern railways and his mother was housewife. His mother was a big fan of chess game and he started to play the game at very young age. He won National sub-junior Chess Championship at the age of 14 and he became National champion at the age of 16 years. He participated in World Chess Championship in the year 2000 and he got his first title at that time. He is 5 times winner of world chess championship and he is considered as one of the top contemporary players of Chess in the world.
2. Saina Nehwal
SainaNehwal is a famous sports personality in the country and she belongs to Haryana state. She was born on 17th March 1990 in Hisar, Haryana. Her father worked at ChaudharyCharan Singh Haryana Agricultural University and she completed high school education from Hyderabad. She got noticed when she made the record in under 19 national championship. In the year 2006, she won Philippines open tournament and in the year 2009, she won Indonesia open tournament. She got Arjuna Award in the year 2009 and she got Padma Shri award in 2010. In the year 2016, she got Padma Bhushan Award.
1. Sachin Tendulkar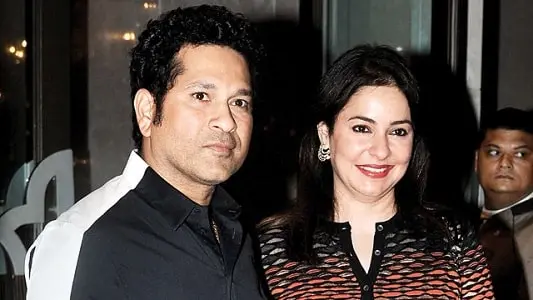 Sachin Tendulkar is most popular sports personality not only in India but around the world. He is considered as the God of cricket and one of the greatest cricketers of all time. He was born on 24th April 1973 at Mumbai. He started to play cricket at the age of 11 years and he was youngest cricketer to play his first international test match at 16 years age. He has a world record to make most number of ODI and test runs till date. He also has the world records to have most number of centuries and fifties in the International Career. He is a true inspiration for a large number of youngsters in the country. He was also awarded with Bharat Ratna that is biggest achievement for any Indian.
These are top ten sports personalities of India who got lots of achievements and awards because of the excellence and dedication towards the games and athletics. They are inspiring the youth of the country and some of them are creating new records with their excellent games.
Santosh Kumar, He is a SEO + Blogger have 12 years of experience in writing tutorial, informative and product reviews topics.