Do you know that Bombay was the name of the Indian state before independence? Maybe not. Gujrat and Maharashtra were one state called Bombay, which was later separated after the demand from local people due to issues based on language.
Based on the language, these two states were created. Surat was one of the phenomenal towns, whereas Ahmedabad was the hub for new businesses and the textile industry. After many years of separating these two states, Ahmedabad was given the title: Manchester of India.
Undoubtedly, Ahmedabad is a beautiful city with rich culture. There are so many things that this place holds in the history of freedom, the industrial revolution, and so on. There are three reasons why Ahmedabad is called Manchester of India? Let's have a look at the key reasons in detail –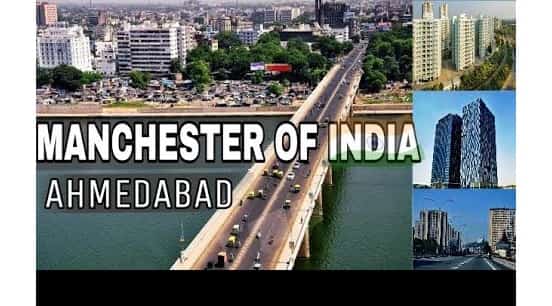 1. Culture
Gujrat has a rich culture, which is the primary reason behind titling Ahmedabad the Manchester of India. Local people are lively and have a sweet tone while communicating with friends, family, and strangers. The use of vast colors in dresses makes them vibrant enough to create a beautiful vibe. Meanwhile, you can find astonishing streets, use of ornaments, lots of traditional food and so on.
2. Location
Ahmedabad city is situated at the set of Sabarmati River. The excellent planning of this city next to a river, plenty of skilled/unskilled people, and beautiful villages on the outskirt make this place heaven to explorers. This city has offered a lot to society, from textile workers to businessmen and entrepreneurs. Undoubtedly, Ahmedabad alone has played a crucial role in the development of this state.
3. The First Mill in India
This beautiful city established its name in history books with its Shahpur Mill, which was started in 1861. This mill was a success and developed the textile industry beyond everyone's imagination. The textile growth brought revolution, lots of business, and potential for growth for everyone. The employment rate increased among the locals, and people traveled from places to become a part of this growth. Undoubtedly, the unimaginative development helped people get above poverty and make a happy life.
Meanwhile, these are the core reasons for Ahmedabad's growth and entitlement to Manchester of India; there is much more to it. Local says that Ahmedabad played an essential role in our country's independence in many ways.
What's More?
From beautiful temples for Hindus to remarkable revolutions in countries' growth, there is a rich history that Indian must learn about. If you are interested in learning deep into the history and growth, you must begin with Chalukya Dynasty, Mughal Dynasty, and British Rule.
Parkash Singh is a PGT Teacher in Kendriya Vidyalaya Rohini, New Delhi. Parkash completed his starting education from Bihar Board and graduated from Babasaheb Bhimrao Ambedkar Bihar University. He regularly writes educational and informative articles at IndiasStuffs.com