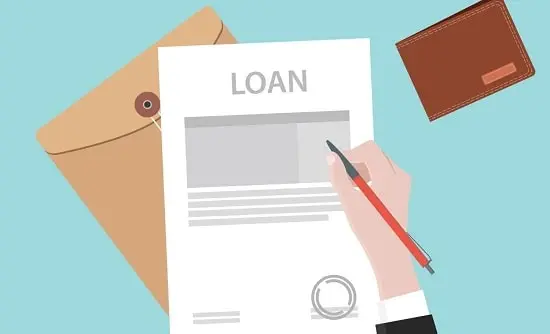 SMEs have more funding options now than ever before. Yet, navigating the correct loan type becomes challenging when it comes to choosing the right financing option for the business. The days when small businesses were dependent on bank loans are over. That means SME owners must become savvier while evaluating loan options. So, before you apply for a business loan, here are the ten questions to ask your lending institution to make the right decision.
1. Do you offer SME loans for my industry?
Various lending institutions specialise in lending loans to companies in particular industries or shortlist industries they don't prefer to work with. So, answering this question before applying will save time and effort. Lending institutions that do not lend loans to your industry will be of no help, no matter how good your creditworthiness is.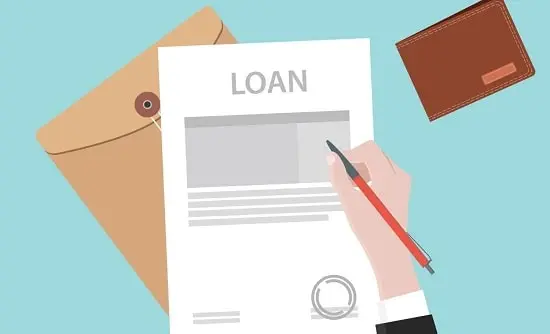 2. What is the loan amount can I qualify for?
Several financial institutions offer ample amounts in business loans. However, applicants may only qualify for part of the lump sum offered. The loan amount one qualifies for depends on various factors, including loan purpose, repayment term, credit score, DTI ratio, annual turnover, etc. Most NBFCs have eligibility criteria mentioned on their websites that aspiring borrowers can read to know the loan amount they are eligible for. Ask for quotes from different NBFCs and ensure the amount they offer is enough to fund the planned project.
3. How much time will I get to repay the loan?
The repayment term a borrower chooses on a loan greatly affects its affordability. The longer the period, the smaller the EMIs. However, the interest cost will be higher. Those who choose a shorter loan tenure will pay bigger EMIs but save a substantial amount on the interest outgo. So, ask the lending institution what repayment term options they offer and if they allow choosing a loan term according to the applicant's capacity.
Opt for a loan provider that offers the freedom to select the preferred tenure. A business loan EMI calculator helps calculate installments for various loan terms, allowing users to choose a loan term with budget-friendly EMIs.
4. What are the interest rates and total loan cost?
Lending institutions use different parameters to determine the business loan interest rate and total loan cost. The credit score is the most important among them. The SME owner's industry experience, business vintage, and annual turnover matter greatly. How responsibly they manage their credit makes a huge difference in the loan offer, interest rate, and total cost.
Apart from the loan interest rate, also enquire about the processing charges, late payment fees, and other costs that make up the total loan cost.
5. When will the first EMI be due?
In the case of monthly payment schedules, the first EMI is due on the same date each month. Once the applicant gets loan approval and accepts the loan offer, they get the amount disbursed into their bank account, and the EMI schedule starts on the same date from the next month. So, be prepared to pay the first EMI before the next month's date arrives.
6. How long does it take to complete the application procedure online?
The ultimate purpose of online applications is to make the procedure much faster and easier than before. Those who apply for a business loan online can complete the application procedure within a few minutes. However, the loan approval depends on the in-person verification of documents. Once approved, the loan amount gets disbursed to the applicant's account instantly.
7. Do you report my credit history to credit bureaus?
Consistent repayment history is crucial to building a credit score over time. However, if the lending institution does not report their customers' payment history to any of the credit bureaus, the credit behaviour will not help them build a strong credit record with their loan. So ensure your payment history is reported to credit bureaus regularly.
8. What can I use the extra capital for?
Articulating the loan purpose will help answer several other questions one needs to ask. A business might require a loan to fill a long or short-term need. For instance, the funding necessary for purchasing quick inventory is obviously different than that for buying expensive machinery for manufacturing products. It does not make sense to borrow a 10-year term to buy stock the company will sell in a few months.
Taking a business loan without any end-use restrictions makes maximum sense to meet particular needs. Whether a business owner needs capital to purchase inventory, upgrade machinery or equipment, pay overhead expenses, plan a marketing strategy, expand the workplace, or build working capital, the loan plan should not put any restrictions on the loan amount's end usage.
9. How quickly can I get the funds?
Depending on the purpose of taking a loan, some circumstances don't give the time to wait for weeks to achieve loan approval. For instance, a business might need to quickly ramp up its ability to grab a new contract and require extra capital. However, a lack of funds and failure to get loan approval for several weeks could carry a high opportunity cost.
10. What kind of business loan can I take?
Choosing the most suitable kind of business loan depends on the business's vintage, assets, annual turnover, and financial performance. Accordingly, they can apply for a secured or an unsecured business loan. Secured loans come with a lower business loan interest rate, but the borrower must pledge a personal or business asset as security against it. Since the collateral is an asset that the lending institution uses to receive their money if the borrower defaults, it has easier terms and conditions than others. On the other hand, unsecured loans have slightly higher interest rates, but they are great funding options to secure the money necessary within a short period. So, check various loan options that NBFCs offer to find one that gives the maximum benefits at competitive interest rates.
With all these questions answered, now you are ready to talk to a loan provider and apply for a business loan. With a better understanding of the different aspects of what a business is looking for to meet its funding needs and the type of loan plan you are looking for, you are better equipped to evaluate potential lending institutions based upon whether or not they are a good fit for your business.
Santosh Kumar, He is a SEO + Blogger have 12 years of experience in writing tutorial, informative and product reviews topics.