While summer offers the chance to dive into the pool and head to the beach, the sweltering heat becomes overwhelming by the end of the season. Fall is ready to deliver a cool respite and tempt you with more time outside. The temperatures dip, the leaves change and communities begin to come together with events and activities. If you're ready to get active, adopt new habits that help you get out and about more.
1. Keep Drinking Your Water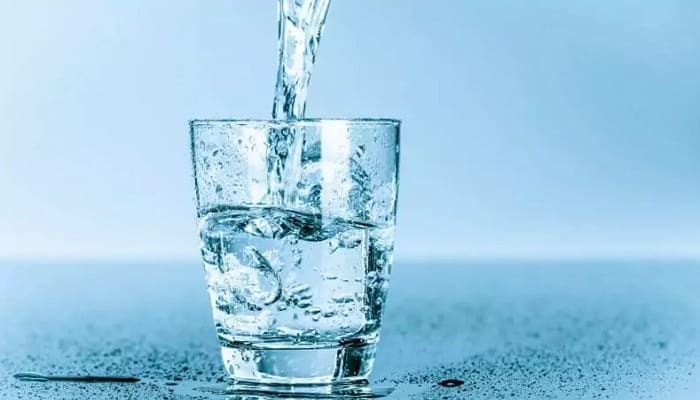 Summer temperatures remind people to stay up on their water intake. Those squelching days are hard to handle and quickly lead people to down some extra water. When the heat wave dissipates, tossing the water bottle to the side is also easy. However, that is problematic. Water helps the body function, and it's necessary during any temperature. Staying hydrated regularly supports several important daily factors, including mood regulation, energy production and the immune system. If you want to head out and explore, even in chillier weather, it's critical to your day. Therefore, keep water with you at all times, and fill up regularly.
2. Limit the Sweets
Autumn is the start of the sweet season. Candy appears in stores. Parties begin, and coffee shops break out their specialty indulgences. The sugar is enticing for many, providing a treat for the day. At first, you may experience a pick-me-up moment, enjoying a sugar rush. This state doesn't last long, though. Livestrong.com notes that these bursts result from an increase in sugar blood levels. The body absorbs it quickly and then bottoms out, leaving you with a crash.
Instead, the group encourages focusing on sustaining sugar levels with naturally sweet foods like fruit. Avoid ups and downs, keeping levels steady throughout the day. Use these fall treats sparingly if you want to get out and knock things out.
3. Seek Outdoor Activities
Make a list of fall events for your area. Hop online, ask friends about their favorite things and then pick your top five to accomplish this season. Do you want to go apple picking? Are you interested in checking out a corn maze? You might even focus on local hiking paths you couldn't conquer in the heat. Write your selections on a calendar and make it a priority to get outside and explore this season.
4. Work in the Yard
If you're interested in moving about more and need structured activities to help, create a chore list for outside. The fall is a great time to tend to the yard, readying it for the winter season. Mow the lawn regularly, rake leaves and trim the bushes. Evaluate the roof to check for issues and work with repair crews to patch concerns before winter storms approach. The lawn eventually goes dormant during the winter months; however, it's still vulnerable to pests and disease. During the fall, continue your fertilizer treatments.
Get out and have fun with the seasonal decor. Spring and summer work well for planting, but fall is a chance to add your personal touches. Include pumpkins in the bushes. Swap out used mats for something fun and fall-ish. Hang flags, change lights and grab the Halloween decorations from the box.
5. Make Plans With Friends
Active lifestyles can include socializing. Make this fall about getting out with the people you love and care about. Are you eager to travel somewhere? Plan a group trip with friends. Head up into the mountains for a quiet weekend. Hit the trails, sit out by the lake and enjoy some fishing. Do you want to check out the fair or the pumpkin patch? Get some families together and enjoy it all together. Let the kids explore while the adults visit with each other.
Take advantage of the cooler weather to enjoy the outdoors and support your active lifestyle. Make plans to do some fun activities and consider maintaining your hydration needs. Arrange to meet up with friends and try out something new. Focus on moving and enjoying the outdoors.
Santosh Kumar, He is a SEO + Blogger have 12 years of experience in writing tutorial, informative and product reviews topics.