At present, everyone needs a geyser in the kitchen. Geyser help in many works of the kitchen. Geysers are mostly used for making hot water for bathing. But now, many other uses are arising of geysers. There are many types of geysers are present in the market, so why should you buy a 3-litre geyser for your kitchen. Hereunder are the most important reasons are listed below. After reading this article you will buy a 3-litre geyser.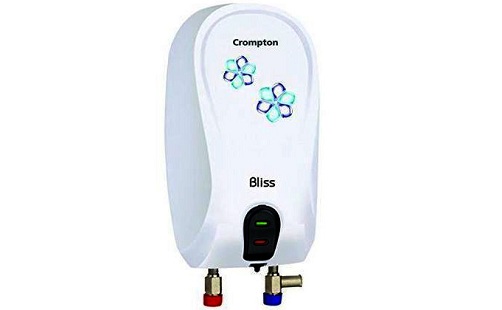 Fewer Space requirements
A three-litre geyser is not too large and also not too small, it is enough size for the general kitchens. If you install a large geyser in your kitchen, it will consume most of the space of your kitchen. And, if you buy a comparatively small geyser then, it is possible, that it will not fulfil your requirements. Thus, the 3-litre size of the geyser is an awesome choice for the kitchen.
Power consumption
As an area, power consumption is also less in the 3-litre geyser.  It will not affect your electric bill as other more capacities geyser will. You can use this geyser without worrying about the power consumption by the geyser. If you have to get 3-litre hot water, then the geyser will consume only 0.5 to 1 KWh. This is comparatively less power if you compare it with the other geyser.
Water capacity
3-litre water capacity is normally enough for any type of use in the kitchen. If you install a 3-litre geyser in the bathroom and thinking about using it for heating bathing water, then 3-litre water is not sufficient. You can do many types of kitchen works with 3-litre hot water, like washing dishes in the winters, cleaning dirt etc.
Heating Time requirement
While working in the kitchen, time matters a lot. No one wants a more time-consuming process in the kitchen. So how can you think about a 6-litre geyser for the kitchen? It is simply that the water will take more time to get heated. thus 3-litre geyser saves the kitchen working time. With less heating time required, you can have a flawless user with no waiting time.
Installation process
3-litre water geyser is very easy to install and uninstall, so it is helpful. You can install a new geyser in your kitchen on your own with just some simple tools. You do not need the support of the technician. This is the plus point of the 3-litre water geyser. You can use basic tools to install a geyser effectively.
Easy to Use
Yes, a 3-litre geyser for the kitchen is perfect not only because of lesser power consumption or faster working. But, it is an excellent purchase due to its easy to use functionality. you would have to power on the geyser and then you are good to go. Even, many geyser manufacturers are offering smart features to auto turn on geyser to the given time.
Santosh Kumar, He is a SEO + Blogger have 12 years of experience in writing tutorial, informative and product reviews topics.