Due to the tremendous advancement in technology, the craze for digital payments has increased. Making payments online helps millions of users participate in e-payment transactions to receive, send or store money. Paytm is one such platform that brought the digital revolution in India and became the leading payment application.
Currently, over 200 million enterprises and merchants are powered by Paytm to receive money digitally. The reason for the huge success of Paytm is that there are more than 300 million Indians who transact money through Paytm.  The best part is that it can be used to send money to family and friends, recharge, pay bills, and book travel and movie tickets.
Apart from being reliable, Paytm offers multiple modes of payment. With time, the app's service has expanded, and Paytm Wallet and Payments Bank is one of the best examples. But let's put these advantages aside.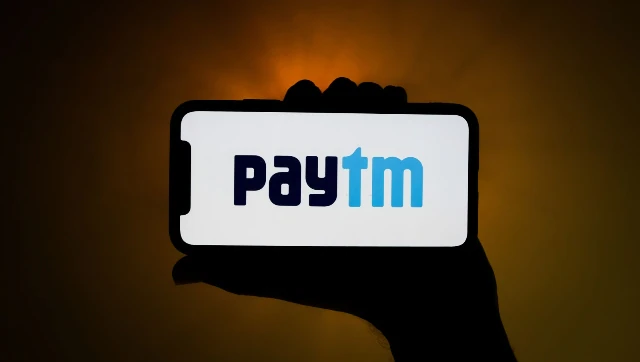 Now think about the drawbacks or disadvantages that come with this app. However, users of Paytm can understand this better, and if you are not unaware of the shortcomings, then you have come to the right place. Here we are listing out both the advantages and disadvantages of Paytm, which will give a clear view of the circumstances where you are at a disadvantage while using it.
Advantages of Paytm
Some of the notable benefits of Paytm are as follows:
1. Quick and easy to use
One obvious benefit of Paytm is that it is simple and straightforward. Even people who are not familiar with technology can easily make payments using Paytm. Introduce your parents and grandparents to Paytm within minutes, and that's it for them to understand how to transact. All they need is a smartphone, a good internet connection, and a linked bank account to use Paytm.
2. Transferred money to an enterprise or individual
Not only transfers money to individuals, but you can also transfer money to enterprises using Paytm. It offers free bank-to-bank transfers through UPI, including Google Pay, Phonepe, and BHIM. It provides the utmost convenience to the person who uses Paytm most of the time.
Booking tickets with the help of Paytm is much easier. Even if you don't have time to go personally to book a ticket and Paytm is not allowing making payment (insufficient balance), so you can easily receive payment from someone and book it instantly.
3. Paytm is accepted widely.
Payment execution has changed the world dramatically; the same is the case with Paytm. Making payments to enterprises and merchants is now quick and easy.  People are now moving towards online payment more than in-hand cash transactions. And street vendors top the list, mostly accepting online payments. Today, most shopkeepers, eateries, and vendors accept payment through Paytm. Furthermore, various modes of transactions are supported to add cash to the app. Apart from scanning, you can use your credit card, debit card, UPI, or net banking to pay conveniently.
4. Pay for expenses using Paytm
Paytm provides great ease of making bill payments, recharging, and much more in one application. Today, it has expanded its services manifold. You can also pay insurance premiums, book movies, and train and air tickets with the help of Paytm. Interestingly, wherever you are, you can pay your child's school and tuition fees within minutes.
5. Transfer Money to Bank
Transferring money from Paytm to a bank is surely the biggest advantage. You must have a bank account number and IFSC code to do so. It is very similar to IMPS, wherein money can be transferred to the bank.
6. Offers, Cashback, and Discounts
You can get many types of discounts from Paytm for online shopping and a cashback code while paying with Paytm. You can also earn reward points if you use a credit card to add money to your Wallet. If you buy from the store, you can get a chance to get cash back using a payment wallet.
7. Connect to other apps
Integrating Paytm with different apps like Zomata, Uber, and Swiggy makes it very easy to order food and book a ride for yourself even when you don't have enough cash. Many other apps also support Paytm for making payments.
8. Cashless transaction
It can be easy to transact without carrying money in your wallet. Say goodbye to those days when you had to carry coins for change. As of now, Paytm is always there to make payments, thus ending the struggle of looking for a change.
Disadvantages of Paytm
In general, there are several disadvantages associated with Paytm, including the following:
1. Multiple security concerns
Paytm can be helpful for online fraudsters. Getting anonymous phone calls on Paytm tells a lot these days. It is advised not to share passwords and OTP with unknowns to avoid online fraud. Due to several security concerns, some merchants have refused to accept Paytm Money.
2. Transaction Charges are high
If you want to transfer money from Paytm Wallet to your bank account, you may be charged up to 4%. For example: If you want to transfer Rs 10,000 to the bank, you pay Rs 400. This indicates that the transaction fee of Paytm is quite high.
3. Worse customer support
Paytm's customer support is really non-existent. If you need assistance with returning, canceling, or purchasing an item, it will take up to 7 business days for customer service to get back to you. This is the biggest drawback of Paytm, which is why people rarely prefer to use Paytm.
4. Not supported everywhere
As it isn't accepted by most big online retailers, you will need to carry your credit or debit card to shop there.
5. KYC is necessary
To avail of the full services of Paytm, you will need to register KYC. With it, it is possible to transfer money to an account using Paytm.
6. Losing the device is a risk
Paytm cash will be at risk if you lose your smartphone. This is because Paytm doesn't have email id authentication.
7. 7 Days process
If you return a product on Paytm, it may take up to 6 to 7 days for the money to be sent to your bank account.
Undeniably, paying through Paytm is a more convenient and faster option made from anywhere, anytime.
Paytm Frequently Asked Questions
Here are some frequently asked questions (FAQs) about Paytm:
Q. What is Paytm?
Paytm is an Indian digital wallet and e-commerce payment system that allows users to make payments, transfer money, and purchase goods and services online.
Q. Is Paytm safe to use?
Yes, Paytm is considered to be a safe and secure platform for making transactions. It uses advanced security measures to protect users' personal and financial information, and has a track record of safe and secure transactions.
Q. How do I create a Paytm account?
To create a Paytm account, you need to download the Paytm app from the App Store or Google Play Store, and then follow the on-screen instructions to create an account. You will need to provide some personal information, such as your name, mobile number, and email address, and set up a secure password.
Q. How do I add money to my Paytm wallet?
You can add money to your Paytm wallet by using a credit card, debit card, net banking, or UPI. Simply select the "Add Money" option in the app, enter the amount you want to add, and follow the on-screen instructions to complete the transaction.
Q. How do I use Paytm to make payments?
To make a payment using Paytm, you simply need to select the "Payments" option in the app, choose the recipient, and enter the amount you want to pay. You can then confirm the payment using your Paytm wallet balance or linked bank account.
Q. How do I transfer money using Paytm?
To transfer money using Paytm, you need to select the "Passbook" option in the app, choose the "Send Money" option, and enter the recipient's mobile number or UPI ID. You can then enter the amount you want to transfer, and confirm the transaction using your Paytm wallet balance or linked bank account.
Q. Can I use Paytm to pay bills?
Yes, you can use Paytm to pay a wide range of bills, including utility bills, credit card bills, insurance premiums, and more. Simply select the "Bills" option in the app, choose the bill you want to pay, and follow the on-screen instructions to complete the transaction.
Santosh Kumar, He is a SEO + Blogger have 12 years of experience in writing tutorial, informative and product reviews topics.