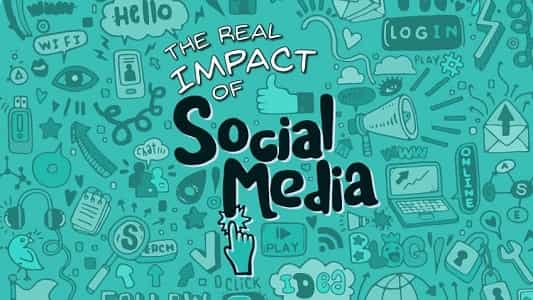 Every one of us is aware that everything in our life comes with both advantages and disadvantages as well. There cannot be anything that comes with just advantages or just disadvantages. One of such things is Social media. It has a great influence on people across the world. You will be able to connect with people and organizations across the world with the help of social media. It is just impossible to survive without the internet and social media for many people.
From kids to adults, everyone uses social media to stay connected with the world. From entertainment to news, from education to online shopping, everything and anything can be done on social media. Social media is also useful for online marketing and business development. In the past few years, the number of people using social media has increased drastically. You will be able to find every individual or a company having at least one social media account. It has changed the way people can connect and communicate.
Here in this article, we have discussed a few advantages and disadvantages of social media for you. That can help you understand social media in a better way.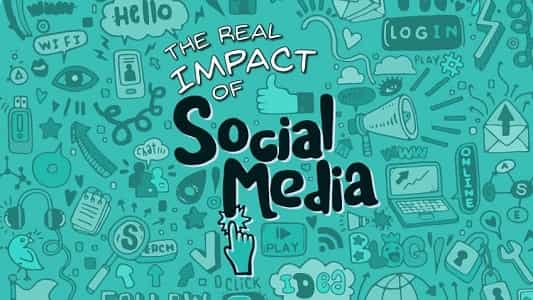 Advantages of Social Media
Some of the advantages of Social Media are
1. Connectivity
You will be able to connect with users from across the world and this is one of the main advantages that you will be able to enjoy with Social media. You can connect to anyone from anywhere. You will be able to build new relationships, make new friends and meet different people from different communities and countries, along with your old friends.
2. Updates and latest information
With the help of social media, you will be able to get the latest updates and latest information about everything that is happening around you and across the world as well. You need not have to wait for the news time or wait for the newspaper the next day to give you the latest updates about things happening around you. Social media will keep you updated on every news that happens in any corner of the world. You will even be able to see the true picture and videos of the news.
3. Education
Social media is not just for connecting with people and making new friends, but it can also be used for education. The learners will be able to connect with experts and educators from across the world with the help of social media. You will be able to learn at your timing and at your own pace. There is no specific time for people to meet on social media. You can schedule your learning sessions. Social media helps in enhancing your skills.
4. Stress buster
Social media can offer you good entertainment and is one of the best ways to relieve your stress. You will be able to build mental health and positive relationship in social media. You can find some best groups and communities on social media for stress, mental health, isolation, depression, and other mental issues. These will help in connecting with the right people. You will get help from experts and also you will get to know the experiences of many people through social media groups.
Social media is a place where people of different mindsets connect. It is a place where you can share your mind openly. You need not worry about people liking it or disliking it, you can just be open. A song, a people, an article, a piece of news, any hidden talent you have, anything can be shared. You will get recognized by many people. In fact, you may also get some professional help for enhancing that hidden talent of yours or people may want to get help from you for those hidden talents.
6. Helps business marketing
Another important advantage of social media is you will be able to market your business well. There is no better platform than social media if you wish to market your products or services in a short time. It can be done in just a few days.
Disadvantages of Social Media
Here are some of the disadvantages of Social Media
1. Creates distance
One of the most common problems that many people are facing these days is the loss of connection with their loved ones. Yes, with the advancements in social media, people are trying to spend more time on them. Any kind of communication, birthday wishes, anniversary wishes, or any kind of communication is done through social media only. That is where people are losing connection with their loved ones.
2. Missing emotional connection
Even if you are able to convey the messages through the text there is no emotional feel in them. You may express what you wanted to but when you express the same feelings directly with emotions, then it gets conveyed in a different way. So, there will always be a lack of feeling and emotional connectivity in social media messages.
3. Privacy issues
Another major disadvantage of using social media is a privacy issue. When you are sharing too much of anything on social media, then that can be a problem. Also, sharing something inappropriate is also an issue with social media. Some issues are so bad that you will not be able to get out of them.
4. Health issues
When you get addicted to social media, it can cause many health issues. Those who just started using social media will get addicted to it and spend a lot of time on it. They will even spend a sleepless night. Lack of sleep and too much time on the screen can cause health issues.
5. Distance from family
When you stick to the phones or laptops using social media, you will start spending less time with your family members or your old friends. You will start losing intimacy with your old loved ones, as you are getting busy creating new ones. But it is very important to stay connected with your loved ones directly.
6. Results take time
Social media is very useful for many businesses for marketing. But you need to have a special team that is specialized in social media marketing. You will have to spend extra money on the team. Along with money, it is a time taking process as well. You will be able to communicate well to a large audience, but you will have to wait to see the results. It takes a lot of time and hence you need to wait.
Bottom Line
There are always downsides to everything and so you need to be very careful when you are using social media. It is a tool that can be a boon and a bane at the same time. So, how you are going to use it will show the results. When you know the right way to use social media, it can give you many amazing results. Always join only those social media apps or groups that can be useful for you in some way. Social media is a very powerful tool and hence you need to use this tool for your benefit only. Anything in excess can always be harmful to you and so is social media.
Santosh Kumar, He is a SEO + Blogger have 12 years of experience in writing tutorial, informative and product reviews topics.