After a hectic schedule, a relaxed state with movie watching, and enjoying IPL with popcorn can make the day better. With so many LED Smart TV options in the Indian market, you can choose one that best meets your price, screen size and performance requirements. And, 4k 55 inch LED is the most suitable option and is a premium spot which is hard to escape.
A 4k 55 inch LED Smart Television is one of the most ideal sizes since it can be installed in spaces of different lengths & widths. Moreover, it offers the perfect balance between features and cost. Being the most affordable option, you can save lots of bucks. Generally, these 55 inches LED TVs are popular for their aesthetically pleasing appearance, sleek design, and high performance.
In addition to watching shows, series & movies in Ultra high resolution, it is loaded with advanced features, such as OTT platforms, voice assistance, and PC connectivity. Not only that, installation of 55 inch TV can be much easier than other sizes available. If you are also seeking for 4k 55 inches LED smart TV, check out some of the premium ones that can be available both online & offline in India.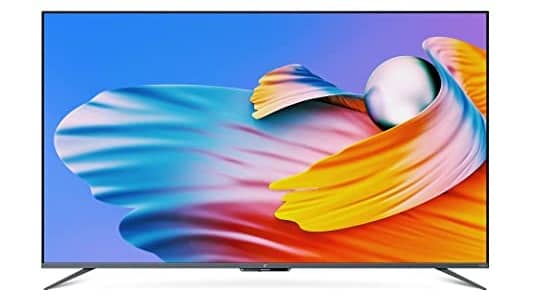 List of Best 4k 55 Inch Led Smart TV in India
Manoj Kumar, is a Service Manager at Rakesh Electronics, New Delhi. Manoj has 8 years of experience in dealing with home electronics products. Manoj is a freelance writer and share his knowledge at IndiasStuffs.com