Agarbatti, or incense sticks, are a popular form of Indian incense. They are made from a variety of natural ingredients, including wood, bark, leaves, and spices. Agarbatti is used in religious and spiritual ceremonies, as well as in aromatherapy.
There are many brands of agarbatti available in India, each with its unique scent. The most popular scents are jasmine, sandalwood, and rose. Agarbatti is usually burned in an incense holder or on a charcoal disc.
When choosing an agarbatti, it is important to consider the scent, as well as the quality of the ingredients. Some brands use synthetic fragrances, which can be harmful to your health. There are many types of fragrance agarbatti. Some of the most popular types are jasmine, rose, sandalwood, and vanilla. Each type of agarbatti has a unique scent that can be enjoyed by people of all ages.
If you are looking for the best agarbatti, be sure to choose a brand that uses natural ingredients and offers a variety of scents.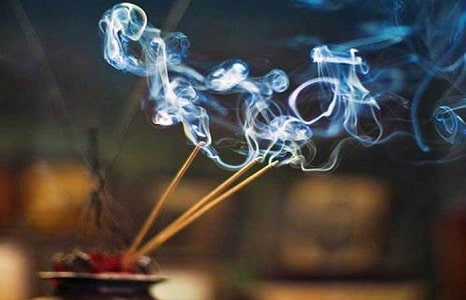 List of Best Fragrance Agarbatti in India
How to Choose the Best Fragrance Agarbatti in India?
From keeping the mood fresh and calm to keeping the environment pure, the best fragrance incense sticks come in handy. But, with so many options available in the market, it is difficult to predict which incense sticks will freshen up your surroundings.
So, you should consider several factors. These include the length of the incense sticks, the type of fragrance, the number of scents, the purpose, and the cost. Let's discuss them in-depth:
1. Number of fragrances
Some Agarbatti packages come with one or two fragrances only whole few packages offer multiple fragrances in a single pack. If you are ok with a single fragrance or want different fragrances spread around your home, it is solely up to you either choosing a pack of multiple fragrances or a single one. Numerous Agarbatti brands are offering multiple Agarbatti variant fragrances such as rose, sandalwood, Haldi, Chandan, etc.
2. Consider the length of the stick
The length of the stick can help determine how long the scent is going to be in the room. Depending on the size, it can take 20 to 45 minutes or more for one stick of incense sticks to burn. So, if you are buying an incense stick, choose a large incense stick so that it can burn for a long time.
3. Multiple Sticks in a single pack
While some incense sticks only have 10 sticks in a package and some packs offer 200 or more sticks. If you are planning to use the incense sticks frequently, choose a pack that has more than 300 sticks so that you do not have to buy it again and again.
But if you try out a new brand or fragrance, then choose a package with a lesser number.  Many manufacturers also offer a small-batch wide range of packs, giving you the chance to sample a variety of scents without sticking to a single fragrance.
4. Purpose of Agarbatti Stick
While some fragrances are commonly used in medical practices and yoga, some others are used to rid the space of negative energy and purify the air. Whether you aim for a meditative or scent profile, delve deep into the information behind the scent you find most appealing. For different purposes, there are numerous Agarbatti Sticks available. Let's take a deep look:
For mental awareness, focus, clarity, and memory – lotus, lemongrass, Amber, cinnamon, rosemary, and vanilla.
To relieve anxiety or stress and for a sense of calm – chamomile, lavender, frankincense, ylang-ylang, and rose.
For purification, spiritual awareness, and cleaning purposes – Nag Champa, Myrrh, and Sandalwood.
For mood boosting – Patchouli, Vanilla, Ylang-Ylang, Citrus fruits, and Bergamot.
5. Natural Versus Synthetic
While buying incense sticks, keep in mind the purity of the incense. Look for natural ingredients contained in a pure brand. These include plant-based materials, herbs, wood, etc. Don't choose charcoal-based incense to burn indoors, as it can release harmful chemicals. Use your nose to look at the natural sunlight and learn how subtle and gentle the scent is.
6. Cost
Decide your budget first, then choose accordingly. Do not spend too much on a single pack of Agarbatti. However, a package of agarbatti costs anywhere from Rs 50 to Rs 300 or more, depending on the brand & quantity.
Santosh Kumar, He is a SEO + Blogger have 12 years of experience in writing tutorial, informative and product reviews topics.