The first modernized Indian glass production business was created far back in 1908. Ever since, it has expanded by huge leaps. Its flat glass market is growing at 2 Billion U.S. dollars.
Lately, the Indian Glass Industry is experiencing strong competition from worldwide glass factories in the fields of specialty and scientific glassware, however there is a glimmer of hope of Glass Industry in India
Glass production in India falls into two main categories: cottage industry and industrial production.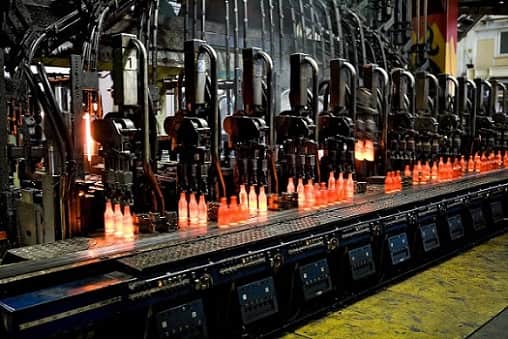 Cottage glass Industry
Glass bangles are fabricated in tiny furnaces under the Cottage Glass Industry using glass blocks prepared in manufacturers or inferior glass obtained from polluted river sands.
In addition to ornamental glassware and tableware, the Cottage Glass Industry also produces glass pots and lights. Many of these small businesses may be found in Firozabad (UP) & Belgaum
Glass Factories
The Glass Factory Industry may be found in the states of UP, Patna, West Bengal, Maharashtra, Jharkhand and Punjab. Sheet glass, hollowed and pressed goods are the primary products of Uttar Pradesh (bulbs, chimneys, reflectors, & motor headlights).
Glass tubes, test tubes, beakers, & flat glass are all produced in West Bengal and Maharashtra. Last but not least, Punjab is the world's largest producer of scientific glassware.
In India, there is a wide variety of glassware being produced, with various small-scale production facilities. Over 40 glass container and hollowware factories are in operation.
Construction, architecture, automobiles, mirrors, and the solar energy industry all rely on float glass. In India, the first manufacturing facility for this kind of glass was established in 1993.
There are also a number of overseas brands making their presence known. As well as enhancing the visual appeal of a structure, the use of flat glass reduces the amount of wood required, therefore preserving forest resources.
Highlights of Glass Industry
An estimated 225 billion Rupees were spent in India's glass industry in 2012, with the organized market holding a 55% share and the informal sector accounting for about a 45% share.
Compared to other countries, India's per capita usage of container glass is lower at 1.8 kg. This has the potential to be a very lucrative investment.
India was a major importer of glassware in FY18, with total exports of USD 639 million and imports of USD 1,245 million.
Asahi Glasses is the world's biggest producer of glass, and it is headquartered in Japan. 60% to 70% of the structured market share is held by the top five firms.
The government's 'Housing for All' and RERA programs, as well as the development in vehicle manufacturing and demand for energy-efficient goods, are key growth drivers for country's glass sector.
Cost structure
Firms functioning in this business spend roughly 60% to 70% of their total costs on raw materials, staff remuneration, electricity and gas.
Selling and distribution costs, administrative charges, depreciation and interest, and so on are some of the other operational expenditures.
Soda ash, silica sand, limestone, and cullet are among the primary raw materials used in the production of glass (broken glass). Cullet and silica sand are the second and third most expensive raw materials, respectively, accounting for between 50 and 55 percent of the overall cost of raw materials.
In order to save energy, cullet may be recycled back into the furnace. Soda ash prices rose 6% year-over-year from Rs. 25.3/kg to Rs. 26.8/kg in April 2017. Prices rose for the third month in a row in April of this year. From December 2016 through January 2018, prices fell.
Expansions
There have been three major capacity development plans proposed for India in the next years, totaling Rs. 50 billion over three projects, by Hindustan National Glass, Gujarat Borosil, and Saint Gobain India.
It is anticipated that the additional capacity would be needed to meet India's rising demand for glass.
To satisfy the needs of Suzuki in Gujarat, Asahi India Glass has announced a massive greenfield development of its 5th automotive facility in Gujarat, with assets in excess of Rs. 500 crore in two stages.
The facility will be able to manufacture roughly 1 million laminated plus 1.2 million tempered glasses sets in the first phase of construction. In addition to increasing production capacity, this will enable the production of the best quality architectural glass as well as glass with added value, such as mirrors, hard coatings, soft coatings, and high-level processing.
Future of glass industry in India
Growth in areas such as real estate, construction, retail, automotive, and food & drinks is predicted to improve sales and production volumes in FY19 for the country's glass industry.
As much as $1.4 billion India's booze business is predicted to grow to Rs. 1, 75,400 crores in 2016 and achieving this by 2021
India's container glass market will benefit from this. The beer industry is predicted to increase at a CAGR of 7.5% over the next five years.
While India's economy recovers from the short-term effects of demonetization & GST, the real estate market remains
Flat glass sales are projected to rise as a result.
The FY19 budget is projected to include a larger investment in infrastructure, transportation, and agriculture.
Good news for the demand for commercial vehicles According to our estimates, the sales of commercial cars are expected to climb by 18% this year.
Increases in the output of user industries, such as passenger automobiles, will result in a 20 percent rise in the glass industry's output.
Santosh Kumar, He is a SEO + Blogger have 12 years of experience in writing tutorial, informative and product reviews topics.