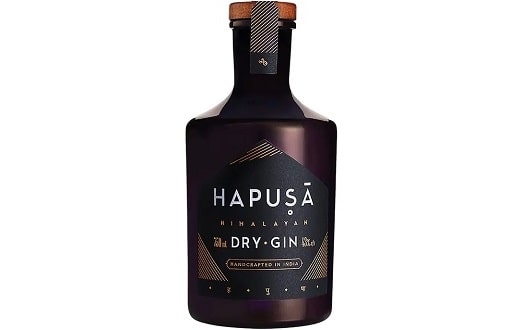 Gin is a popular alcohol which is having 40% alcohol that means 80 proof. One can enjoy the amazing flavor of tasty juniper berries. Nowadays, gin is highly in demand, because of its affordability and distinctive taste.
Almost in every party, you can find people serving gin to their relatives and friends. If you also want to know the top brands of gin, then here is a list of amazing gin brands of 2023, along with their net prices.
List of Top Gin Brands In India
1. Hapusa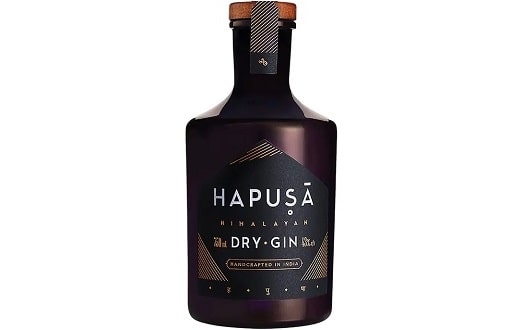 It is a dry gin which is made in India with the Himalayan Juniper as well as botanicals, sourced locally. It is an Indian brand. It comes with magnificent flavor and aroma. Since 2017, a popular company Nao Spirits is manufacturing it in Goa. Skillfull methods are utilized for making this drink.
All the ingredients used in it are handpicked. You can mix and match this gin with your favorite cocktail and can enjoy your party with your loved ones.
This is a budget friendly pick for all those who want to have a classic drink, without compromising on quality.
Price: Rs 2500 for 700 ml
2. Botanist Gin
Gin prices in India range from fairly inexpensive to extremely costly. Botanist Gin is rated as one of India's greatest gin brands in its pricing range. It was made using nine different quality plants and flowers. A beautiful citrus taste dominates the main note, with a dry mouthfeel. Botanist gin is made and produced in India by the Bruichladdich Distillery. Its distinctive and intense floral & herb undertones and aromas are adored by connoisseurs.
This one-of-a-kind botanical mixture is then distilled in a laborious and sophisticated procedure, allowing the gin to acquire its rich and subtle flavor character. This is why premium dry gin is ranked second on the list of the top gin brands of India.
Price: Rs 3000 for 700 ml
3. Bombay Sapphire
Bombay Sapphire is indeed a brand that has become linked with class and refinement. It's no wonder that it's at the high end of the list of the most popular gin brands of India.
Crafted in England from a unique combination of 10 carefully chosen botanicals, this gin has an unrivaled rich but balanced flavor profile that has earned its place among some of the most valued gin brands not just in India but globally.
It is also used in some exotic cocktails like Aline, Sapphire, Martini, etc
Price: Rs 2000 for 750 ml
4. Jaisalmer Indian Craft Gin
This is a pricey gin. If you bought this Indian gin at an Indian liquor store, it would cost you 4000 Indian rupees. But it is worth the price.
Radico Khaitan manufactures, distills, and distributes it. This distillery may be found in Jaisalmer, Rajasthan.It's created of fermented & distilled grains.
This is why it gives a distinct rich and earthy flavor, taste, and texture.It's well-known for its revitalizing and refreshing flavor. The first thing you'll taste when you begin to drink it is the major component, Juniper.
Price: Rs 4000 for 750 ml
5. Tanqueray
Tanqueray, a market leader in the gin business, particularly in the United States, was introduced in 1830 by the Charles Tanqueray. After juniper, this dry gin is prepared by twice distilling grain with three key botanicals: angelica root, coriander,& liquorice. Tanqueray is widely recognized as the best gin for preparing cocktails & is utilized in a wide range of unusual concoctions. It was the world's most popular gin of and has earned several honors throughout the years for its distinct flavor.
You'll love this gin even more if you pair it with some lime-slice-garnished effervescent mineral water. It goes through two distillation procedures to make the greatest fine dry gin.
Price: Rs 2500 for 700 ml
6. Gin Mare
Gin Mare's herbaceous and fragrant taste is inspired by Mediterranean characteristics. It's a Spanish gin with rosemary, Arbequina olive, thyme, mandarin, and basil.
Gin Mare is well-liked by gin enthusiasts and is popular in India, Europe & the United States. With the introduction of a new bottle form in 2012, it quickly became one of the best-sellers. It features subtle citrus and spice undertones, making it a refreshing drink. It was introduced in 2012 and quickly became one of the best-selling gins.
Price: Rs 4000 for 700 ml
7. BullDog
An English dry gin prepared with botanicals like as lotus leaves, poppy, lavender, and nine more intriguing ingredients. BullDog is distilled four times in copper pots stills && has highly complex but distinct scents. Because of its distillation and use of natural botanicals, it has a distinct flavor from the other gins in its category. It pairs well with lime juice, tonic, or freshly ground pepper.
It is a daring and trendy herbal drink popular among Indians. The two most important reasons for its dominance in Indian pubs & bars are its flavor profile and workmanship.
Price: Rs 2500 for 700 ml
8. Greater Than
This is in a class by itself, especially when compared to the greatest gin brands of India. This is a distinctive Indian gin brand since it is the world's only gin created entirely in India. It's also solely available in the gin market of India. When you sip this gin, you'll notice that it's an interesting combination of 9 different flowers, plants, and herbs. This unusual combination of ingredients gives it the flavor of lemons, oranges, & limes. This gives it a wonderful taste and distinguishes it from the various Indian gin brands.
Serve this gin with Perrier or another high-quality sparkling mineral water. This is due to the sparkling water bringing out the main and powerful citrus flavor and taste.
Price: Rs 1950 for 700 ml
9. Colombo No 7
Colombo No.7 has long been considered the greatest gin in India, having been imported from Sri Lanka. It captures the true spirit and beauty of Asia's most gorgeous island. It is well-known for its complex flavor profile and smoothness. A drink of it accompanied a Bollywood film or in a summer club truly makes the day worthwhile.
Although it is still new in the market, it has three primary variations accessible in India. People picked up half a million cases from the market last year, which is fairly promising for a brand that is still developing.
Price: Rs 5000 for 750 ml
10. Monkey 47
Monkey 47 Gin is one of the world's most popular gin brands. It is the best-selling gin of India in 2023 because it has 47 botanicals in the appropriate set ratio. It's time to get a taste of the genuine thing with this gin. Monkey 47 is mostly regarded as a cocktail drink since it is utilized in the manufacture of various cocktails.
Collins created this premium drink in Germany in 2006. After its debut, it quickly became the first choice for many cocktail enthusiasts. In India, there are 7 different varieties of monkey 47, which varies in terms of alcohol concentration and flavor. Today, the global yearly revenue of this big gin exceeds one billion dollars. Monkey 47 is a tad pricey because to great demand and limited manufacturing.
Price: Rs 5000 for 750 ml
Conclusion
When it relates to gin, Country like India has everything. From traditional gin brands as Tanqueray to odd and inventive national gins like Hapusa, there is an amazing gin for every taste and every occasion. Whether you're a seasoned gin aficionado or just getting started, India's greatest gin brands have something special to offer. Raise a drink to India's lively and ever-changing gin world.
No matter, what is your taste; you can get all types of India under your budget and choice. Get ready to enjoy your date night with your loved one, with a glass of gin in hand.
Santosh Kumar, He is a SEO + Blogger have 12 years of experience in writing tutorial, informative and product reviews topics.