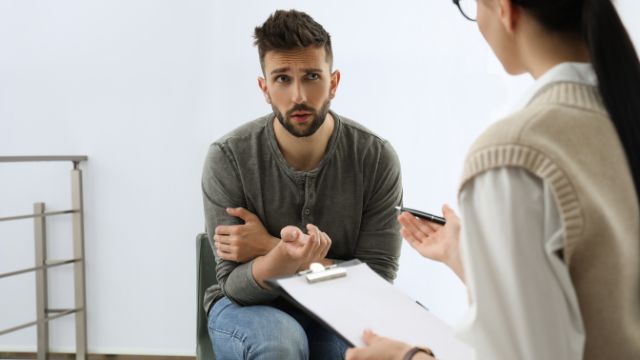 When nothing goes right, people need help at the most difficult times. Apart from the person who is addicted to drug and alcohol, their family and loved one also suffers.
At this point of time, the Nasha Mukti Kendra can best help.  At the best Nasha Mukti Kendra in India, people are offered best therapies which include physical, vocational and occupational ones, based on everyone's needs.
Top Nasha Mukti Kendra In India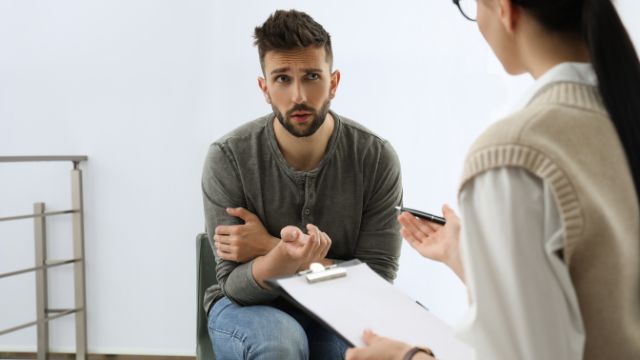 Here is a list of top 10 best nasha mukti kendra in India that can best help:
1. Amitha
When an addict enters Amitha rehabilitation center of Bangalore, the most important and beneficial benefit is learning the skills necessary to permanently overcome addiction. A person will notice a change and grasp the meaning of life when they do so.
Individual and family therapy, as well as mindfulness practices, psychotherapy, & its 12-step program are all part of the Amitha rehab program.
These facilities offer a secure and nurturing setting in which addicts can receive the expert care they need to overcome their dependency on drugs or alcohol.
The staff, however, is able to think without prejudice and treat their patients with compassion. Positive and upbeat energy is provided by both the medical and support workers. Yoga, meditation, & therapy are all great alternatives that can aid in the recovery process and is available at the nasha mukti kendra.
2. Sanctum wellness
Because of its cutting-edge methods and widespread acclaim, Sanctum has earned a reputation as one of India's premier detox facilities. In along with processing or substance-restricted dependency like smoking, alcohol, drugs,  gaming, gambling, etc they are dedicated to providing excellent care for those with mental health issues like depression, anxiety,  OCD, PTSD, eating disorders, and personality disorders.
Along with intensive counseling, a safe detox, recreational activities, and so on, the retreat also includes practices like yoga, meditation, and creative expression.
3. Genesis foundation
The Genesis Foundation is not just based in Kolkata, but also has several other locations around the state of West Bengal. They engage in a psycho-spiritual treatment regimen informed by pre-, during-, and post-treatment counseling. The duration of substance misuse therapy typically ranges from four months and up.
Individualized treatment regimens are developed for each patient here. They understand that recovery from addiction is a personal and multifaceted process, and that increasing the likelihood of success through individualized care is essential.
They place equal emphasis on the body, mind, and spirit during the rehabilitation process. Yoga, meditation, and other forms of wellness programming are provided alongside conventional medical care. These comprehensive methods support people in their recovery by fostering resiliency, enhancing coping abilities, and enhancing well-being.
4. Naya Savera
The Naya Savera is in Rohtak. The mission of this Nasha Mukti Kendra is to help addicts recover and reclaim their life.
While substance misuse has been prevalent for decades, the recent uptick in reports is cause for concern.
This is why they need to check into a rehab center, where addits can get the help they need and the withdrawal symptoms can be managed with medication. The patient's determination to abstain from their substance of choice is strengthened by these medications.
5. Alpha Healing center
It's well recognized as one of India's finest drug rehabilitation facilities. Alpha's powerful holistic therapies for drug, alcohol, as well as other addictions are on par in the world. One of the world's finest detox and rehabilitation centers may be found in Vadodara. Its mission is to provide addicts with the best residential treatment available.
They take a more all-encompassing view of healing than most drug rehabs, complementing this with tried-and-true medical techniques. Holistic treatment for addiction goes beyond just that. In every way, it benefits you. They have experts on hand that can combine several strategies. The pursuit of holistic health necessitates prioritizing stress reduction and self-education.
6. Drug dependence treatment center
Under the auspices of the(AIIMS), you'll find the Drug Dependence Treatment Centre. The Ghaziabad facility is staffed by physicians, pre-clinical researchers, social scientists, nursing staff and office personnel. The center conducts lab testing to track health problems and prescribes care based on those results. It provides inpatient and outpatient care, with and without the use of medication.
These facilities place a premium on ensuring their clients leave with the tools they need to continue living a sober existence once they've completed formal treatment.
7. Om Beach resort of Karnataka
Om Beach resort is located in Kunta, Karnataka, India. Luxury resort with the name of a rehabilitation facility: that's the Om Beach Resort. It's like being on vacation at a luxurious spa while receiving lifesaving addiction treatment. They offer therapies that rely less on pharmaceuticals and more on nature in an effort to treat its patients and prevent relapse.
For those looking to kick the habit of smoking or drinking, they offer specialized Ayurvedic therapies as well as support groups. To some, the expensive costs of treatment at this 5-star facility may be off-putting, but there is nowhere better in all of India to get sober.
8. Phoenix foundation India
Phoenix Foundation India is based in the city of Hyderabad. World Health Organization-recognized and -supported 12-step program, as well as cognitive behavioral therapy and rational-emotional behavior therapy, make up the treatment armamentarium. In addition to its 25 comfortable, air-conditioned rooms, the hotel also has meeting areas, a gym, and a laundry service.
When it comes to treating substance abuse & behavioral addiction, one of the best facilities in Hyderabad is Phoenix Foundation India. They provide programs in CBT, REBT, and other therapies, as well as treatments for drug and alcohol dependency, compulsions like gambling, and more.
9. Anatta Humanversity
It is a high-end rehabilitation center in Mumbai that provides individualized therapy, life coaching, yoga and meditation, and other calming practices for its patients. The wealthy and socially prominent is the primary clientele of this Mumbai drug rehabilitation center.
 State-of-the-art features abound, including a villa and a 3- or 4-bedroom apartment with perks including a personal chef, fitness center, and swimming pool. This Mumbai alcohol rehab center has a nice design and provides a high-end environment for its patients. You now have the location of a reliable and efficient rehabilitation facility in Mumbai at your disposal.
However, patient mood can be greatly improved by the use of more interactive methods, such as music, dance, painting, etc. This Nasha mukti Kendra is also known for their inspirational talks and group discussions.
10. Safe house wellness
For those in need of alcohol treatment, this rehab is among the best facilities in Delhi. Male and female patients of all sexes and ages 15 and up are welcomed and cared for. They have first-rate amenities and create a secure, comfortable setting that feels just like home.
There is a wide variety of healthy, delicious options that may be modified to suit any dietary restrictions. In order to help patients work through their feelings and emotions, their team of highly qualified specialists puts themselves in the patients' shoes and provides the utmost comfort as well as safety as they listen.
Moreover, one has to follow its strict rules and daily regime from fitness session to group therapy, etc for overall improvement of mind, soul and body.
Conclusion
Professional care-givers understand the value of post-care treatment & will do everything they can to help an individual remain sober after formal treatment has ended.
We hope that you will not resist going to a rehabilitation center if you or your loved need assistance from experts. You should instead go there because they have everything you need to solve your problem.
The best part is that, your privacy will be treated with confidentiality and utmost care. So you can completely depend on them, as they will take care of all your needs.
Santosh Kumar, He is a SEO + Blogger have 12 years of experience in writing tutorial, informative and product reviews topics.