While travelling or enjoying a bike ride, listening to music through earphones as well as watching views is a perfect combination to make moments memorable. And what if nearby vehicles make annoying noises? Of course, you can be disturbed! In this case, noise cancellation earphones come in handy. Note Noise cancellation is a major feature offered in a quality earphone brands like Sony, Oppo etc. The best noise-cancelling earphone lets you ignore the world around you to enjoy the melodious sound of silence while listing to music.
Simply put, these earphones have the ability to block or cut out the noise around you. Do note, however, that while none of the earphones can completely cancel out noise, most of them are now capable of reducing background noise. When choosing earphones with this feature, you will get two different technologies under this feature, which include Passive Noise Cancellation and Active Noise Cancellation.
Passive Noise Cancellation uses padding and layers to cancel out the uncertain nuisance. Earcups in earphones with this technology designed to covers the ear completely, whereas active noise cancellation only cuts out regular loud noise. These are either the sounds of the airplane, the conditioner or the car. Check out some of the top-notch noise cancellation earphones.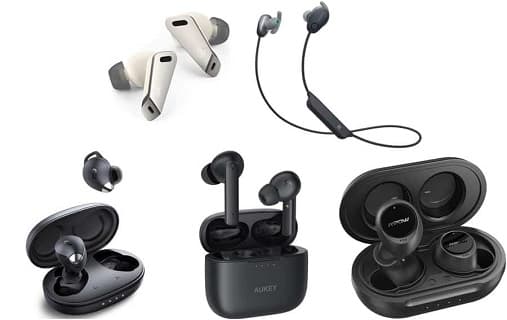 List of Best Noise Cancelling Earphones India
Related Topics:
Satyakam Pradhan is an Independent Computer Networking Professional from Cuttack, Odisha, India. Satyakam completed his graduation from Bhubanananda Orissa School Of Engineering. He regularly writes topics about technology, gadgets and computer for IndiasStuffs.com