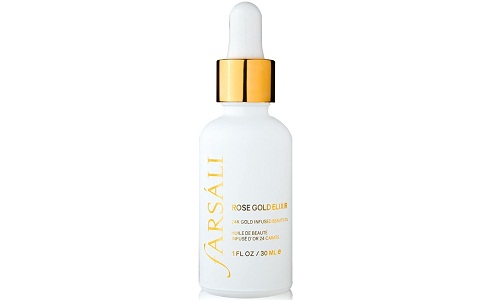 All skin types, be it normal, dry or oily skin absorbs almost everything you put on them. Therefore, before applying any product or home remedy, you must ensure that it is safe and chemical-free. There is good news for makeup lovers that there is organic makeup, especially a range of foundations by many brands for all skin types and complexion tones.
These foundations are the new wave of skincare which are organic, natural, chemical-free, nutrient-rich and effective. Thankfully, the foundation range has come out in the form of creams, liquids and powders so that every woman can choose the right one for herself. With these natural and skin-friendly foundations, your skin will remain natural and glowing for a long time.
Simply put, organic foundations are those in which all the ingredients used in it are produced without the involvement of any pesticide, chemical or fertilizer as they are produced naturally. In addition, they are free of microplastics, silicones, parabens, PEG's synthetic fragrances' and added colours. But, choosing the best organic foundation is the most difficult task because tons of options are available. To make your selection easy, we have come up with India's best organic foundation range.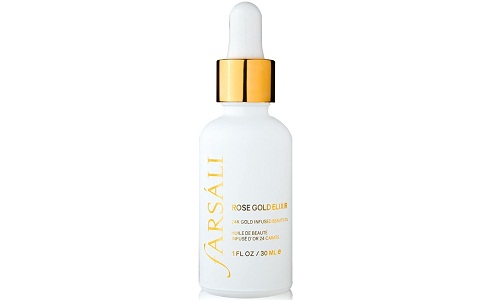 List of Best Organic Foundation in India
How to choose the best organic foundation in India?
When choosing an organic foundation for yourself, make sure it contains ingredients that suit your skin tone, and won't cause any side effects. However, there are several aspects that you should keep in mind before finalizing. To help you choose the best one, we have mentioned some essential aspects.
Knowing the undertone is the first important aspect when it comes to organic foundations because it doesn't matter if a specific one suits your skin, it will be compatible with other skin tones. So, see whether you have a neutral, cool or warm undertone and choose a foundation accordingly. You can order a sample size or either go through the shade description for better inspection.
Always apply foundation on your jaw or check while choosing a foundation with your skin tone. Don't spread it on your wrist as the skin tone of your hand is far different from your facial skin. If you have tanning on your face, then you have to choose that according to a foundation. One less tone foundation than your face tone won't cover the dark patches and spots of your face. So, keep all these things in your mind.
Foundation coverage varies from brand to brand, and deciding whether the type of foundation is right for you depends on your skin type. For example, Liquid and stick-based foundations are ideal for dry skin, while powder foundations are recommended for those with oily skin as they can help reduce oiliness. However, if you have sensitive skin, look for a foundation that is hypoallergenic and has been dermatologist tested.
Most organic foundations provide full, medium, and sheer coverage. If you regularly require a natural-looking finish, you can opt for sheer. Whereas full and medium coverage organic foundation works perfectly for people who have spots, hyperpigmentation, uneven skin tone, scars and dullness on their face. Whether you have obvious blemishes and pigmentation but no micro-skin, medium coverage is a perfect option.
All types of organic creams and foundations usually contain a wide range of natural ingredients. While most brands stick to synthetic or toxic ingredients, to be sure, you need to check the list and check if you are allergic to any of the ingredients. The fact that it is all organic does not mean that it is completely safe. Overall, go through the active ingredients and make sure your skin gets used to it.
Ridhima Sharma is a Senior Pharmacist at Kukreja Hospital, New Delhi. Ridhima completed her Diploma in Pharmacy (D. Pharm) from UP University. She regularly writes article on health information, fitness and beauty related products at IndiasStuffs.com