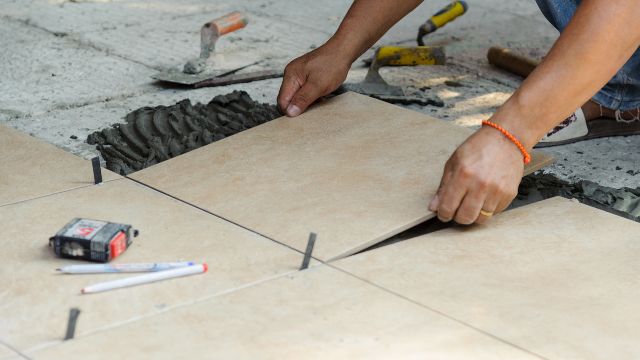 Well, gone are the days when people used to use other things for floors and walls to make them look good, now's the era of tiles in India. Next time you are walking around in your city or hometown, just observe how many of the buildings or homes have tiles, you'll be surprised at what you'll see. Quite literally! And that's because there is a huge demand for not only floor but wall tiles as well in the country. That's the reason why currently, India is the 2nd largest manufacturer of tiles in the world. Can you believe that? And we aren't just talking about the typical ceramic tiles, there are now many different types in India.
We are pretty sure that if you were to get to learn about each of those types, you'd find yourself dazzled by the available options. If all of this seems intriguing enough to you, then keep on reading because we are about to dive deep into the list of the top 10 best tiles companies in India for 2023. So yeah, let's not waste any more time and get down to the list, shall we?
List of Top Tiles Companies in India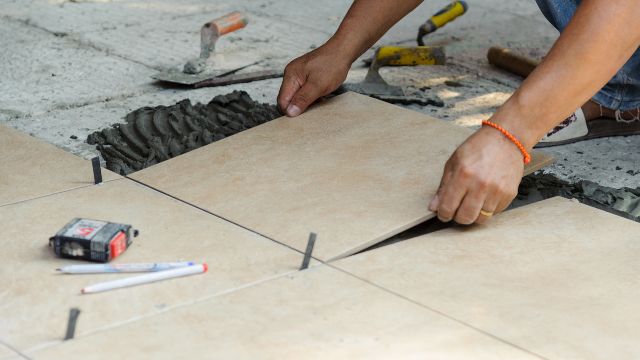 1. Kajaria Ceramics Ltd
So first, let's talk about Kajaria Ceramics. It's one of India's big names when it comes to making tiles. They make all sorts of tiles for walls and floors. You'll see their tiles in bathrooms, kitchens, living rooms, and even outside. On top of that, they make other stuff too, like bathroom fittings and plywood. Another interesting thing about their tile collection is that their tiles come in cool names like admiral brown, bolvia grey, and blossom beige. And yeah, they're not just famous in India. They've teamed up with a company in Nepal called Ramesh Corp, and together they're building Nepal's biggest tile factory. They want to make sure Nepal can make its own great tiles instead of buying from other countries.
2. Somany Ceramics Ltd
See, Somany Ceramics has been around since 1968 and is a major player in India's tile market. Based in Noida, they make all types of tiles and even bathroom fittings. They've got a bunch of brands like Somany Duragress and Somany Vistoso under their belt. And of course, their titles are not just for homes. They're in banks, hospitals, schools, and shopping malls. And, they're not only selling in India, that's because they send their tiles to about 55 other countries too! India's becoming a big deal in the tile world, second only to China. There's still a lot of room for growth here, with more and more people wanting nice tiles for their homes and businesses.
3. Orient Bell Limited
Starting in 1977 in New Delhi, Orient Bell Limited has grown a lot over the years. They now make a massive 14 million square meters of tiles every year. That's truly MASSIVE. In 2010, they bought another company called Bell Ceramics, which made them even bigger. Now, they've got factories in different parts of India and sell tiles all over the country. Within their collection, they have a variety of tiles for inside and outside spaces. They even have a special brand called "Europa Designs" with some unique tile designs for those who want to give a unique, fancy yet stunning look to their space. They don't just sell in India; they have customers in places like Europe and the Middle East too.
4. Cera Sanitaryware Ltd
Back in 1998, Cera Sanitaryware Ltd started its journey and quickly became a big name in India's bathroom stuff world. They've got a bit of everything, from showers to kitchen sinks and even cool tile designs like Romanza and Dolce. They even teamed up with an Italian tile company called Rondine Group to bring some fancy tile designs to India. And yep, that was kinda the bold move that actually made them a popular brand within this particular segment of the market. They make all their products in a big factory in Kadi, Gujarat. Over time, they've grown their factory so much they can make a lot more tiles than they used to!
5. Nitco Limited
See, Nitco began its journey in 1966 and quickly made a name for itself in the world of floor tiles. Once called Nitco Tiles, this company has its main office in Mumbai and has factories in a bunch of places. If you're in India, you've probably seen a Nitco store or dealer because they have so many all over the country! Not just that, they even sell their tiles to places outside India, like the US, Canada, and many more. They have all sorts of tiles, from ceramic ones to marble ones. They've even started making a type of cement. To stand out, they've got a bunch of cool brand names like INTARSIA and MOSAICO.
6. Asian Granito India Limited
Starting in the early 2000s, Asian Granito India Limited grew super-fast and is now one of the top places to get wall and floor tiles in India. They have two main sections, one for Tiles and the other for Marble & Quartz. They've got a massive collection of tiles. From what you'd put in your bathroom to what you'd use outdoors, they've got a design for it! On top of that, they're known in over 100 countries, and yep, that's a lot of places! All of this has been possible because of the hard work of their leaders like Kamleshkumar Patel and Mukeshbhai Patel, who always dreamt big for the company.
7. Grindwell Norton Ltd
Grindwell Norton, often called GNO, has been a major player in the tiles and ceramics world in India since 1941. That's a long time, right? They've been leaders, always looking for the next big thing in the industry. And apart from tiles, they've got their hands in making products for construction, cars, and more. Oh, and if you've heard of Saint-Gobain, a big name in the building world, they've partnered with GNO! That partnership means even better quality stuff from them. And yep, they aren't just big in India. They've spread their wings and are selling their products all over the world. That shows how ambitious they are!
8. HSIL Ltd
Have you ever heard of Hindware? Yep, that is HSIL now. And now you may recognize them, or even buy from them if we tell you how awesome a tile company it is. Right? Well, these folks have been making our bathrooms look stylish since 1960. They brought modern designs to India, and people loved them for it. While they started with bathroom stuff, now they make glass items, kitchen gadgets, and even air coolers. Speaking of glass, they made a bold move in 1981, diving into the glass container business, which was a big hit! And yeah, HSIL is all about variety. From kitchen appliances to fancy glass items under the brand 'AGI Glaspac', they aim to be your one-stop shop for home solutions.
9. AGL Tiles
Asian Granito India Ltd, but you can call them AGL Tiles, is like the young player in the tiles scene of India. Born in 2000, in just 20 years, they've become huge in India. What exactly are they famous for in India? Well, that must be their collection, which is pretty vast! From different kinds of tiles to marbles and more. The best part is that they have a design for everyone. With over 1,400 designs, you're bound to find something you love. And yeah, Quality. That's the word for AGL. Every step they take, from making the tiles to getting them to stores, is all about giving you the best. They've won tons of awards, and are the only tile company to get a shoutout at the Vibrant Gujarat Summit. Impressive, right?
10. Johnson Tiles
Then there is Johnson Tiles, part of Prism Johnson Limited, which has been in the game since 1958. That's over 60 years of tile-making expertise! If you are wondering what type of tiles they offer then we wanna let you know that you just name it, and they probably have it. Wall tiles, floor tiles, special tiles, a big bouquet of choices for everyone. Johnson Tiles loves to experiment. They're always researching, finding new ways to make their tiles even better. On top of that, they care about our planet! They work in ways that are good for the environment and have some super eco-friendly products. And just so you know, they've got a cabinet full of awards for their amazing work too!
Conclusion
There you have it. This is the most comprehensive list of the top tile brands or companies you'll find on the internet. Now, no matter if you wanna buy new tiles or wanna just invest in a few of these companies, we hope that today's post has helped you in some way.
Santosh Kumar, He is a SEO + Blogger have 12 years of experience in writing tutorial, informative and product reviews topics.