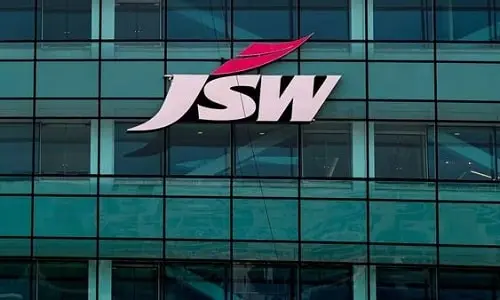 The steel industry in India is something really underappreciated. But in reality, this industry has helped our country in many ways, from the economic standpoints to the actual growth of the nation. Just a few decades ago, India's steel industry wasn't anything significant, compared to what we have now. And the credit for that simply goes to the companies that are doing all the work on the ground level. It wouldn't be wrong if we call some of these companies the pioneers of the steel industry in India.
Of course, there are now dozens of steel companies in India, not just manufacturing or processing steel, but making steel products for Indian as well as foreign customers or clients. If that seems intriguing enough to you, then keep on reading because it is going to be a fun post to read and learn about the steel sector of India. That's because here we will be taking a good look at the top 10 best steel companies in India for 2023. So yeah, let's get down to the list right away.
List of Top Steel Companies In India
1. JSW Steel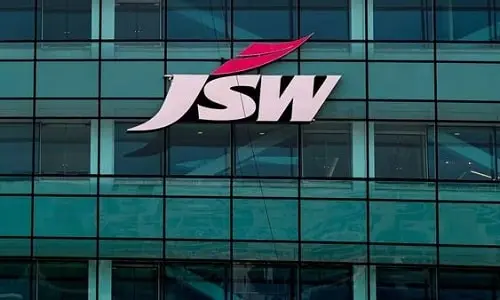 First on the list is a company from the Jindal Group. We are talking about JSW Steel, which has grown super-fast in the country! In just over 10 years, they've reached a value of $5 billion. And yeah, they're not just into steel, they work in areas like energy, IT, cement, and more. But steel is their main thing. They started their steel journey in 1982 near Mumbai and kept growing from there. Now, they're known as a top steel company not only in India but around the world. They've even joined hands with companies in the US, UK, and Japan! In India, they have big operations in places like Karnataka and Maharashtra. And if you're into eco-friendly things, you'll be happy to know they're big on green tech too!
2. Steel Authority of India Limited (SAIL)
SAIL started in 1954 and is the biggest player in the steel sector in India, owned by the government. Over the years, they've made a name for themselves by producing all sorts of steel products. You might see their products being used in buildings, trains, and even power plants. And yeah, they also send their products to other countries. They have factories all over India, in places like West Bengal and Tamil Nadu. Along with that, they've teamed up with other big names like Tata Steel and NTPC. And if you're ever in Ranchi, check out their research center where they think up new steel ideas. They're always looking to get better and expand, aiming to produce even more steel in the future.
3. Tata Steel Ltd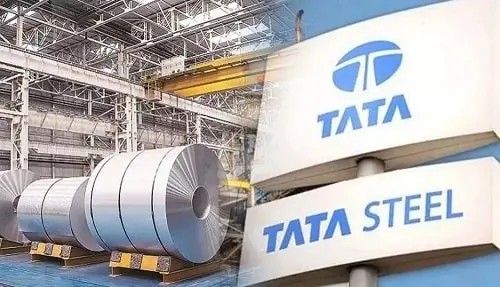 Tata Steel is like the pioneer of the steel industry in India, starting way back in 1907. Now, they make around 35 million tons of steel every year. They make all sorts of steel products, from sheets for buildings to special steel for industries. They do everything in-house, from digging up iron ore and coal to selling finished steel products. And yeah, they don't just sell in India, they've got customers all over the world! Tata Steel is loved by many because they care about the environment and always aim for the best quality. If you ever see steel products around, there's a good chance some of it came from Tata Steel.
4. Jindal Steel & Power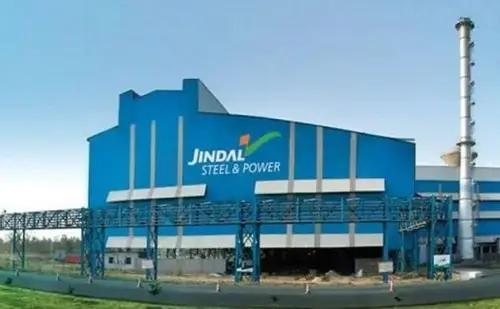 Way back in 1990, a new steel company called Jindal Steel & Power Limited (JSPL) started its journey. It's part of the big Jindal Group, which is worth $12 billion! The cool part is that it all started because of a dream of a man named O.P. Jindal. Now, his youngest son, Naveen Jindal, leads the way. In 30 years, the company has grown a lot. They make different steel products like rails, pipes, and plates. But they also work in power, oil, and even diamond! What makes them unique is that they're always thinking about the future, trying new things, and growing. With 15,000 people working with them, they've invested more money than any private company in the country.
5. Essar Steel India Ltd
Essar Steel India Limited is a big name in the steel world and is part of the larger Essar Group. It didn't start as a steel company, though. Its beginnings were in the oil business as Essar Oil Limited. They looked for oil, processed it, and sold different oil products. By 2011, they had a big oil processing unit in Vadinar. But they didn't stop at oil. They decided to produce steel too, and now they make all kinds of steel products used in different industries. The secret to their growth is that they're always thinking of new things and ways to use their resources. Recently, they've been looking into cleaner energy. And yep, a part of their group, called Essar Oil UK Ltd., is planning to lead the way in North West England's energy change.
6. Rashtriya Ispat Nigam Ltd (RINL)
Many just know Rashtriya Ispat Nigam Limited as Visakhapatnam Steel Plant or VSP for short. This company is owned by the government and has played a big role in India's steel business. They're based in Visakhapatnam, as you can already tell. Lately, they've faced some money issues. To help with this, they're thinking of renting out some of their land to another big company, the National Mineral Development Corporation (NMDC). NMDC wants to use this land to set up its plant and storage area. This deal is good for RINL for two reasons. One, they'll get some much-needed money from NMDC for the land. Two, NMDC will produce pellets (a type of raw material) that RINL can use, so they won't need to buy it from far-off places.
7. Bhushan Steel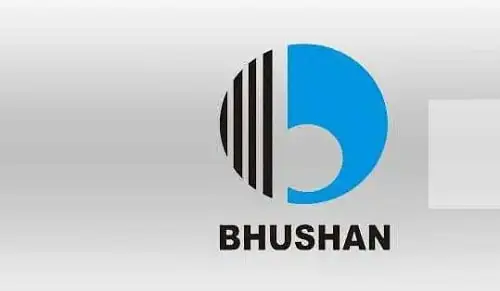 Now, Bhushan Steel has been around since 1983, and they're big players in the steel game in the world. These folks make a ton of steel, 2 million tons a year, to be exact! They have factories in Uttar Pradesh, Maharashtra, and Orissa. They don't just stick to one thing, they make a variety of steel products. Some of the big companies that buy their steel are General Motors, Hyundai, Ford, LG, and Samsung. One cool thing they're working on is a big steel and power plant in Orissa. If they pull it off, it'll be one of the biggest in India!
8. NMDC Steel Limited
See, NMDC Limited is a famous name when it comes to digging up minerals in India. The government owns it, and they've been finding all kinds of things, from diamonds to iron! Just last year, they did something amazing. They dug up over 40 million tonnes of minerals. That's a lot! The Steel Minister, Jyotiraditya Scindia, even talked about it. NMDC has big operations in Chhattisgarh and Karnataka where they get most of their iron. And yep, they also have a diamond mine in Panna, Madhya Pradesh. So, besides being great at finding iron, they're pretty good at finding diamonds too!
9. Electrosteel Castings
Way back in 1955, a company called Electrosteel Castings Ltd. (or ECL for short) started. Their main job was to make reliable solutions for our water systems. And apparently, over time, they became the go-to people in India for anything related to pipelines. They make these super strong pipes called Ductile Iron Pipes and a lot more. These pipes help carry water, gas, and even help in firefighting. And since they are a big pipe company in India, they're also into the business of steel manufacturing to use in the making of steel pipes.
10. VISA Steel
Lastly, let's take a good look at VISA Steel, a company that started in 1996 and is part of this big group called the Visa Group. They've got their main office in Kolkata, but their factories are in places like Kalinganagar and Golagaoan. They're really good at making special steel and something called Ferro Chrome. And yes, they're not just famous in India, but also in countries like China and Australia. A few years ago, in 2013, they joined hands with a company called SunCoke Energy. Now, they've got this huge place in Kalinganagar where they produce a lot of pig iron, ferrochrome, and even coke.
Conclusion
Alright. Now you have a pretty good understanding of which are the big names in the country when it comes to steel manufacturing, steel processing, and steel products. Right? Now, whether you are just a curious person who wants to know about the steel industry of the country, or maybe you are an investor looking forward to investing in the future of India, then we hope our post has done justice to you by providing valuable insights.
Santosh Kumar, He is a SEO + Blogger have 12 years of experience in writing tutorial, informative and product reviews topics.