Diwali is a festival of lights and celebrations where family members come together to celebrate with zeal and camaraderie. The enthusiasm for Diwali is next level and something that no other festival can come close to match. It is marked with get-togethers, new dresses, crackers, distribution of sweets among family members and neighbors whilst lighting all kinds of diyas and lights at a time.
With such a grandeur occasion, the need to be at your absolute best is much warranted and families have made a tradition to dress in new dress signifying the tradition of our culture during Diwali. With the festival coming soon, it is the right moment to start planning for it ahead. As such we here take a look at the top traditional Diwali dress that can be used by men and women for Diwali down below. Read along.
Best Traditional Dress for Diwali
1. Sarees for Girls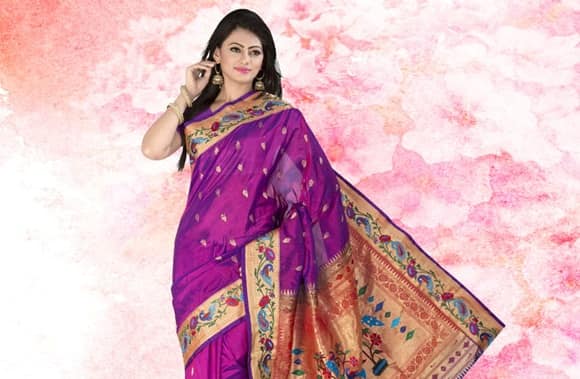 Sarees have been a major part of our traditional and cultural dress for centuries and look to remain the same. Diwali is the perfect occasion for girls to bring their saree look forward and drape it gracefully. The classic touch with the gracefulness of cultural significance provided by sarees is great. You can try various kinds of sarees and choose the one suiting best.
2. Nehru Jackets with Kurta for Men
This one is for the men who want to dress in the proper ethnic and traditional look during the Diwali festival. Guys can pair a dark-hued Nehru jacket with a light-colored kurta and a matching pajama to go with. This will give a perfect classy look to flaunt.
3. Patiala Suits for Girls
The flavor of Patiala has reached the entire country and it's good to see girls preferring this look. It's one of the traditional looks and is the perfect blend of culture and modern dress-up paired into one. It's one of the royal dresses with perfect knee-length tops and kameez. Patiala suits have become the apparel of choice for girls and women these days.
4. Patiala Suit and Kurta for Men
Another popular dress choice for men during Diwali can be the evergreen Patiala suit and kurta pairing. It adds a traditional touch while also providing a great attire finish to uplift your personality. You can use a light shade of kurta with a darker shade of Patiala suit to pair and drape over with a stole for finesse.
5. Salwar Kameez for Girls
The good old salwar kameez for girls has remained the top pick and continues to be the call to answer for people looking for a good traditional dress during festive times. The salwar kameez has gone through numerous iterations over time with various modern touches giving it an enhanced feel. You can pair it with different types and unique touches. Multiple dupattas can go with the salwar kameez.
6. Anarkali Suits for Girls
Anarkali suits are famed for being one of the top comfort and classy dresses for girls in India. The dress accentuates both the look and the gracefulness providing a royal fine touch to the person wearing it. It comes in various options like cotton to zaris to other fabrics giving you a whole lot of options to choose from. Anarkali suits are much preferred by young girls these days during festive and Diwali times as their preferred dress to wear.
7. Lehenga Choli for Girls
Lehengas are one of the most loved and preferred dresses by girls and women in India. Lehengas are known to be one of the dresses that adds grace to any event whether it's a festive or a wedding event. It's a reason why lehengas are so widely sought after in the market. There are various lehengas available in the market at different price levels and for different age groups.
Final Words
We aforementioned the major picks and choices among the traditional dress preferred by girls during Diwali, but that doesn't mean the list is over. You can even try out different attires like long skirts and tops, floor-length dresses, ethnic skirts, printed dhotis, palazzos, and much more. The choices are endless and you can pick among any to lighten your Diwali look.
Santosh Kumar, He is a SEO + Blogger have 12 years of experience in writing tutorial, informative and product reviews topics.