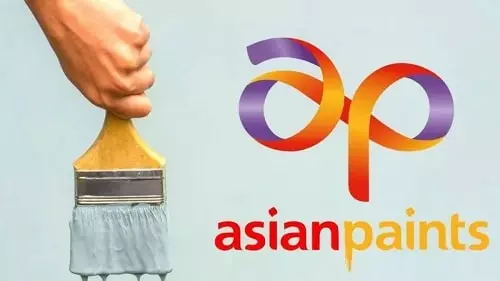 Imagine, you're an interior designer, and the walls of a room are your blank canvas. It's a thrilling prospect, right? But the masterpiece that you're about to create won't start with that awesome shade of paint you've picked out. Nope, it all begins with something a bit less glamorous but equally vital: the primer. This underdog of wall makeovers is your secret weapon. It smooths out all those pesky wall blemishes, guards against the creeping menace of moisture damage, and plays a peacekeeper between the wall and your final color, boosting the finish and making it last longer.
Now, if you're in India, you might find yourself in a bit of a primer pickle because there's a mind-boggling array of brands out there all yelling "Pick me! Pick me!" Therefore, we're here to guide you through the top 10 best wall primer brands of 2023 that'll give you a great mix of price, quality, and longevity. So, shall we dive in?
List of Top Wall Primer Brands In India
1. Asian Paints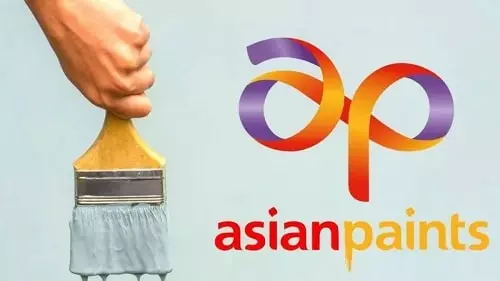 If you're looking to jazz up your living space, Asian Paints has got your back. With its roots dating back to 1942, this leading Indian paint brand serves up a buffet of top-notch products that cater to the needs of everyone, from first-time homeowners to seasoned decorators. Whether you're dreaming of a bedroom makeover or a kitchen refurb, you can always count on Asian Paints. They've got a wide range of products that won't burn a hole in your pocket, without scrimping on quality. Looking for wall primers? Asian Paints doesn't disappoint. They offer a variety of primers that not only provide a smooth, long-lasting finish but also help you navigate through the maze of options with their comprehensive catalog.
2. Berger Paints
Berger Paints isn't just another paint brand on the block. Starting in the UK back in 1760, they swiftly made a name for themselves in the Indian market by 1923, quickly becoming a household name. They've got an exciting line of products, from wall paints to varnishes, enamels, and primers, that cater to everyone's tastes. But they're not all about selling paints. They also provide personalized services, helping you find the perfect paint solution for your home. And guess what? They're all about going green too. Their products are formulated to be kind to the environment, reflecting their commitment to sustainability.
3. Nerolac Paints
Nerolac Paints, a major player in the Indian paint industry, has etched its name as a trusted brand with a sizable 13.8% market share in 2023. Beyond just paints, their wall primers are a class apart, offering a smooth finish and improved paint adhesion. Worried about the growth of mold and mildew on your walls? Nerolac got you covered with its antifungal and anti-mildew properties. Industry pros highly recommend Nerolac for its superior quality and reliable performance. In other words, if you're looking to freshen up your walls, Nerolac should be your first stop.
4. Dulux
Dulux, a brand synonymous with high-quality architectural paint, holds a strong foothold in the Indian market. With a legacy dating back to the era of alkyd-based paints, Dulux, a combo of "Durable" and "Luxury", is a go-to brand for professionals and DIY enthusiasts alike. Their wall paints offer a spectrum of colors and finishes to breathe life into your creative ideas. But before you dive in, Dulux reminds you to prepare the canvas (in this case, your walls) with their specially formulated wall primer. This ensures a better painting surface, contributing to a beautiful, lasting finish.
5. Indigo Paints
Founded by Hemant Jalan in 2000, they started with cement paint and soon ventured into a wide range of decorative paints and coatings. And who can forget their association with India's cricket legend, Mahendra Singh Dhoni, as their brand ambassador? Their premium range, including the Indigo Wall Primer, is preferred by professionals and top builders in India. This water-based acrylic emulsion primer offers a smooth, high-build finish, setting the stage for the application of paint. A noteworthy feature of Indigo Wall Primer is its zero VOC formulation, making it a non-flammable, non-polluting, and safe choice for users.
6. Shalimar Paints
Shalimar Paints, an age-old Indian paint tycoon that came into being in 1902, is a go-to brand in the paint industry. They've got a knack for creating decorative paints and industrial coatings that hit the mark every time. Their portfolio is stuffed with dazzling projects like the Rashtrapati Bhawan, a handful of AIIMS buildings, and even the legendary Howrah Bridge. The brand's footprint in the paint arena is marked by many leaps in technology. They've whipped up high-build zinc coatings, concocted polyurethane paint fit for fighter aircraft and railway coaches, and even rolled out radiation-resistant coatings. Their wall primers, essential for any paint gig, set the stage for a beautiful paint job, guaranteeing a sleek, professional finish. These primer-paint pros have earned themselves a place in the hearts of professional painters and are the number one pick for retouching previously painted rooms.
7. Snowcem Paints
Snowcem, a well-known name in the construction world with a history spanning over six decades, has broadened its horizons to the interior paints industry. Offering bang for your buck, Snowcem now showcases a palette of vibrant colors suitable for indoor and outdoor painting needs in its trendy, modern form. Their star product, a top-tier wall primer, acts as a protective layer against the damaging effects of water, dirt, and grime. In an industry flooded with wall paints and coatings, Snowcem Paints is working to shine a spotlight on the underrated wall primer.
8. Nippon Paint
With a story dating back to 1881, Nippon Paint has a long-standing tradition of delivering stellar products. In fact, they're currently the fourth largest paint manufacturer globally. And with over a decade of experience in the Indian market, Nippon Paint equals reliability and excellence. Their wall primer, available in classic white and black shades, provides the perfect canvas for any room, indoors or out. It guarantees a finish that's built to last and is impervious to moisture.
9. British Paints
British Paints, a major player in the Indian market, is celebrated for its high-quality wall primer products. Founded in the UK in 1919, the company extended its reach to India in 1947, using a mix of growth strategies. Today, the company calls New Delhi home, showing its dedication to the Indian market. Recognizing that good prep work is key for any paint job, British Paints offers a selection of wall primer brands that are the secret to achieving perfect results. They ensure a smooth, even, and well-saturated base for the paint to come. A British Paints wall primer guarantees better paint adherence, durability, and a superior finish.
10. Jenson & Nicholson (India)
Jenson & Nicholson, founded in 1922, stands proud as India's second-oldest paint company. Over the years, they've committed to invigorating their presence in the retail decorative paint market, consistently delivering high-quality products. Their focus on research and development has led to top-notch formulations that cater specifically to the South Indian market. For more than thirty years, Jenson & Nicholson has been a leader in the wall primer segment of India. Their array of wall primers outshines competitors in terms of performance and versatility, offering outstanding results on a variety of surfaces.
Conclusion
When all's said and done, remember that the "best" primer is really a subjective term. It hinges on your unique needs, the state of your walls, the local weather, and the kind of paint you're planning to roll on. So, take a minute. Consider all these elements in light of our top primer picks. And you'll be good for the most part.
How To choose the right Wall Primer for your home
When it comes to painting your home, selecting the right wall primer is a crucial first step. A good primer not only ensures a smooth and even surface but also enhances the longevity and appearance of your final paint job. As a professional home painter, I've had the opportunity to work with various primers, and I'm here to guide you on how to choose the perfect wall primer for your home.
Consider the Surface Type
The first and foremost factor to consider when choosing a wall primer is the type of surface you'll be painting. Whether it's drywall, wood, concrete, or previously painted walls, each surface requires a specific type of primer. There are multi-surface primers available, but it's always better to opt for one that's formulated for your specific surface for optimal results.
Primer Base
Primers come in different bases, with the most common ones being oil-based and water-based (latex). Oil-based primers are known for their exceptional adhesion and stain-blocking properties. They are great for covering stubborn stains and providing excellent durability. On the other hand, water-based primers are low in VOCs (Volatile Organic Compounds), making them a more eco-friendly option. They are also easier to clean up and have a quicker drying time. Consider your specific needs and environmental concerns when selecting the base.
Stain-Blocking Abilities
If you're dealing with walls that have stains from water, smoke, or other substances, a primer with excellent stain-blocking properties is essential. Look for a primer that explicitly mentions stain-blocking in its description, as this will save you from multiple coats of paint to cover up these blemishes.
Primer Sheen
Wall primers come in various sheen levels, just like paints. The sheen level ranges from flat (no shine) to high-gloss (very shiny). For most interior walls, a flat or matte primer is the way to go, as it helps to hide imperfections and provides a smooth surface for paint. However, if you're priming surfaces with high traffic or in areas prone to moisture, a satin or eggshell sheen primer might be more suitable.
Odor and Safety
Consider the odor and safety of the primer, especially when working in indoor spaces. Some primers can emit strong odors that may be unpleasant or even harmful. Water-based primers are generally less odorous and have lower VOC levels, making them a safer choice for indoor use. Always ensure adequate ventilation when using any primer and follow manufacturer guidelines.
Coverage and Spreading Rate
Before purchasing a primer, check the coverage and spreading rate mentioned on the label. This will help you estimate how much primer you need for your project, preventing over-purchasing or underestimating the quantity required. Most primers cover approximately 300-400 square feet per gallon, but this can vary between products.
Brand and Quality
Quality matters when it comes to wall primers. Reputable brands often provide reliable products that adhere well to the surface and offer long-lasting protection. Do some research, read reviews, and seek recommendations from professionals or friends who have experience with home painting.
Conclusion
Selecting the right wall primer for your home is a vital step in achieving a beautiful, long-lasting paint job. By considering the surface type, primer base, stain-blocking abilities, sheen, odor, coverage, and brand quality, you can make an informed choice. Remember that a good primer sets the stage for a flawless paint finish, so invest in the best primer that suits your specific needs and enjoy the results of a well-prepared surface and a stunning, durable paint job.
Santosh Kumar, He is a SEO + Blogger have 12 years of experience in writing tutorial, informative and product reviews topics.