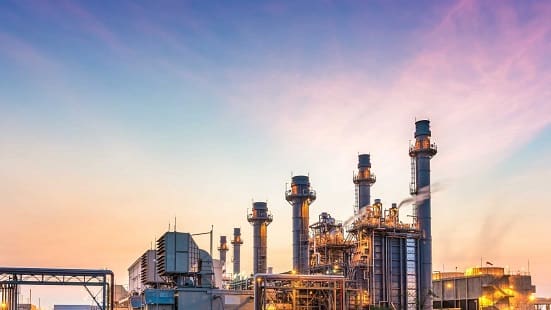 India is home to numerous chemical companies and one of the most noteworthy contributors to the development and growth of any economy. India accounts for about 16% of the global production of dye intermediaries and dyes and ranks fourth after Japan, the United States, and China in the production of agrochemicals.
Indian chemical industry is widely de-licensed and expanded and can be classified into bulk chemicals, specialty chemicals, polymers, agrochemicals, petrochemicals, and fertilizers. The industry offers over 80,000 commercial products.
Ideally, the chemical industry works as a backbone in the growth process of the country. Globally trends distressing the global chemical industry mean they may create future employment for chemical companies in India. To know more about the Indian chemical industry, check out the below-given information.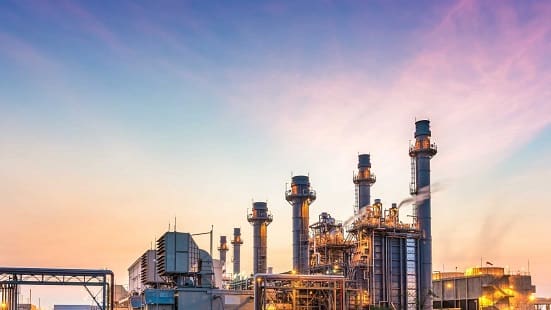 Facts to know
The Indian chemical industry has emerged as a major player with a global market share of 15%.
Indian chemical industry is de-licensed, including a few hazardous chemicals.
India stands out as the best at a global level in exports and imports of chemicals and secured 14th position in exports and 8th in imports at an international level, except Pharmaceuticals.
Medium and small enterprises in the country's chemical industry are expected to show 18 to 23% revenue growth in FY 2012, owing to improved national level demands on higher realizations and higher cost of chemicals.
In 2019, the chemical industry costs US dollars 178 billion and is probably to range up to US dollars 304 billion by 2025. The demand for chemicals is likely to grow by 9% annually by 2025. The sector is likely to contribute US dollar 300 billion to the country's GDP by 2025.
The chemical industry of India ranked 5th in the world in terms of revenue in 2020.
It is the source of raw materials for numerous end-user industries such as personal care, food processing, and home care.
Indian Chemical Industry Growth – A complete guide
Some of the major reason behind the growth of the Indian chemical industry is as follow:
Diversified Industry
The chemical industry of India has an expanded manufacturing base that creates high-class products. The expanding and large national chemical industries of India also possess a large group of highly experienced and trained scientific manpower.
Structural benefit
The domestic chemical industry is expected to grow at over 10 to 13% in the upcoming year because of the growing market and strong purchasing power. Increasing urbanization and developing non-refundable incomes are increasing the end intake demand for textiles, paints, construction, and adhesives, which leads to a considerable growth opportunity for chemical companies.
High Domestic Consumption
With a consumption of 33% of its output, The Indian chemical industry has become the largest consumer of its domestic products. This inside intake is also set to increase with promising growth trends in the chemicals industry.
Promising Export Potential
5.4% of India's total exports go to chemicals. Our country has a powerful availability in the export market in the sub-segments of pharmaceuticals, dyes, and agrochemicals. India exports products to the United Kingdom, Germany, Turkey, Japan, Singapore, Spain, and Switzerland.
Government Initiative and Policy toward the future growth of the Chemical Industry
The government authorized the chemical industry as a major growth factor in the Indian economy. In the domestic chemical sector, 100% FDI is permitted, and most chemical product manufacturing is unlicensed. Beginners and entrepreneurs need to submit only IEM with DIPP provided no local angle is involved. Below are the only products that have been included in the mandatory licensing list due to their harmful nature.
Phosgene and its derivatives
Hydrocyanic Acid and Its Derivatives
Isocyanates and Di-isocyanates of hydrocarbons
List of Investment Policies
In the five-year plan from 2012 to 2017, comprehensive initiatives have been taken to develop the development of the domestic chemical industry. Some of them are as follows:
Indian government's proposal to set up a technology up-gradation fund of USD 80 Mn in the 12th plan for chemicals.
The government aims to enhance the share of manufacturing in GDP to about 25% by 2025, which is current at 16%. Spending on construction in the chemical industry is completely vital to ensure the development of the Indian chemical industry.
Initiative to create an independent USD 100 million chemical innovation support by securing 10% of the overall Inclusive Domestic Innovation Fund set up by the National Innovation Council to promote commercialization efforts of innovations that generate comprehensive growth.
Some other initiatives
Government offers incentives for bio-based outputs to eliminate reliance on crude oil.
The chemical sector could be duty reductions and granted tax for particular products such as coal, naphtha, etc.
History of the Indian Chemical Industry
The chemical industry growth in India can be traced to the native efforts of PC Ray, a professor of chemistry at Calcutta University. He formed the pharmaceutical company Bengal Chemicals and Pharmaceutical Works in 1892.
It was incorporated 9 years later. During World War II around 1939 to 1945, foreign drug supplies were reduced, and numerous Indian pharmaceutical companies were established. Later, the Indian government formed 5 public-sector companies.
After 1947, numerous industrial units were formed to produce dyes, basic chemicals, fertilizers, and textile auxiliaries. India has also developed an alcohol-based chemical industry by 1960.
Conclusion
The Indian chemical sector has witnessed the development of 13 to 14 % in the last five years, and for the same duration, petrochemicals have registered development of 8 to 9 & over the same period.
Santosh Kumar, He is a SEO + Blogger have 12 years of experience in writing tutorial, informative and product reviews topics.