People always prefer to décor their home according to their choices and their lifestyles. The process of home décor is not that easy. Some prefer professional designers for decorating their dream home; others like to keep it to themselves. Sometimes, you can change your metal wall home décor to make it look totally new. Quite naturally, you get bored with the same furniture and the patterns they are kept in your surroundings makes you feel monotonous. A simple change in the infrastructure of your interior can be refreshing for both your mood and appearance.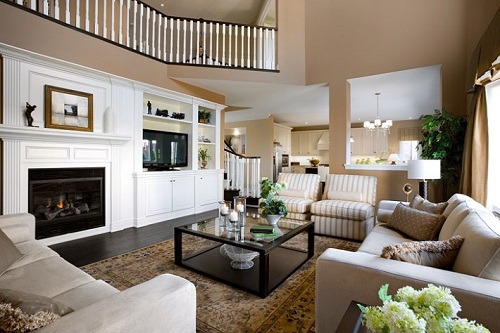 Some basic things need to be remembered while aiming to change the interior of your house. The Tips for Home décor are-
⮚      You should concentrate and decide on the natural colors that may look nourishing and fresh and keep your mood refreshing too. Choose the colors carefully as it should reflect your dimension and perspectives toward life.
⮚      Different art forms across your wall or the light boards are very trending now. You can just draw with your sketch pen to change the look of the switch board or wall lamp or can contact a professional artist to do a painting in some wall of your room.
⮚      Your kitchen furniture should be kept in a way that the room gets enough sunlight which will be good for the foods to be cooked.
⮚      Every room should contain a mirror, where you will get to see yourself and be happy with yourself and this will lessen the hassle over a single mirror at the dressing time.
⮚      Use the smart lights to control the tone and density of the lights as per your mood and their usages. The remote-control room lights share energy with them according to the occasion and the situation.
⮚      Your living room should be quite cheerful and communicative. The decoration should be in a formation so that the sofa gets a chance to talk with the fellow cushion and the centre table. They should be enough to get you in the mood for socializing.
⮚      If you like certain artwork or work of definite artists, collect some of the art crafts and place them according to the place available and as per the other furniture that makes the view aesthetic as a whole.
⮚      Set the temperament of your home at the front door, so that whenever you are entering the home in any mood, you get the vibes of your sweet home from the door itself.
⮚      If you possess a comparative lower ceiling, manage it with visual treatments. Use vibrant colors and longer curtains to make it visually different.
⮚      Floors are as important as ceilings. Use rugs below every furniture to protect both the floor and the furniture from any damage by shifting them an inch when needed or by just natural means.
You know the best way to make your four-wall structure a house for its inhabitants. The emotions needed a proper set up to grow within. A properly decorated home wall  with tapestries  gives the space to every relation and every single person living inside as they can find their favorite corner to communicate with themselves.
Santosh Kumar, He is a SEO + Blogger have 12 years of experience in writing tutorial, informative and product reviews topics.