The domain of ethical hacking is dynamic and challenging to overcome for many professionals. You may have extensive experience and knowledge in the field of hacking with SIEM systems and penetration testing tools. However, it is still quite daunting to master cyber hacking as it includes a plethora of modules.
Moreover, since cyber hacking includes various modules, employers want to onboard skilled and certified professionals. Also, having this certification sets you apart from the competition, making your profile appealing to a range of companies.
Therefore, you'll need industry-recognized certificates and become a certified ethical hacker. CEH certification is an example of such a certification that can help you improve your knowledge and validate your skills.
What is CEH?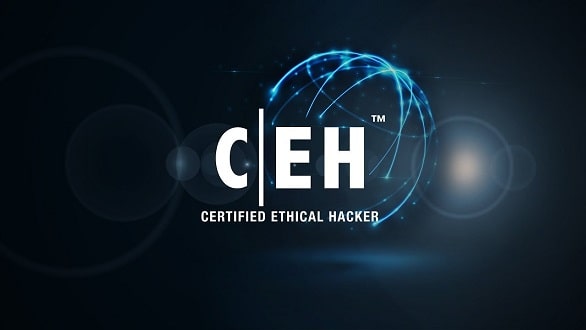 The Certified Ethical Hacker (CEH Certification) certifies your skills for improving an enterprise's security and mitigating risks by protecting databases, networks, and other applications. This certification also tests your ability to spot security flaws that an attacker could exploit.
A CEH certification guides you through:
Hacking tools
Emerging attack vectors
Preventative countermeasures, etc.
Moreover, it gives you an edge over the methods and ingenuity of a black hat hacker. However, before examining any asset for vulnerabilities, certified ethical hackers acquire permission from the asset's owners while always ensuring that the results are kept private. To become a certified ethical hacker passing the CEH exam is the first step.
Why Do You Need a CEH Certification?
Here are a few reasons to get CEH-certified ethical hacker training.
Salary Hike:
Employers in the cybersecurity domain favor candidates with a comprehensive understanding of the field. The certification opens up a wide range of options for candidates. With experience and other certificates and skills, the average pay of a professional with a CEH certification is roughly $128,000.
Excellent Future:
Because cybercrime is rising rapidly, the demand for experienced cyber security specialists is continuously increasing. This growing demand for IT security professionals requires industry-recognized certification CEH to help hackers demonstrate their abilities as skilled IT security professionals.
Improve Your Security Career:
You can advance your security career by supplementing your CEH certification with CompTIA's A+, Network+ certifications, etc. Using these certifications, you can target jobs like Cloud Practitioner, Certified Information Security Manager, and more.
How to Become a Certified Ethical Hacker?
You should pass the CEH test, which comprises 125 multiple choice questions, to become a certified ethical hacker. These questions are based on the basics of ethical hacking and critical modules. It would help if you tried to follow the syllabus or partner with an online training institution to prepare.
The examination is timed, and you have four hours to finish it. This also makes it imperative to keep a check on your speed of answering the questions to ensure that you can cover 125 questions in four hours on the main day.
Preparation for CEH Certification Exam
You can either enroll in a CEH training program or study independently and then apply for the exam. Make a study plan based on how soon you want to take the CEH exam.
Avoid devoting a significant amount of effort to a single topic; instead, allocate the necessary time to all areas based on your skills and shortcomings.
Exam Topics to Study for the CEH Certification:
Knowing the exam topics is one of the most crucial steps for clearing the CEH certification exam. It would help if you tried covering all the topics or at least the majority of them to ensure that you do not leave any stone unturned for clearing the test and becoming CEH certified. Following are some of the exam topics that you must focus on:
Scanning networks
Introduction to ethical hacking
Footprinting and reconnaissance
Enumeration
Vulnerability analysis
Malware threats
System hacking
Denial-of-Service (DoS or DDoS attacks)
Session hijacking
For CEH certification exam preparation, you can choose from two plans: joining a certified ethical hacker training program or self-study or self-study for CEH. Whatever you choose, give it your best because it will take your career considerably further. A CEH certification establishes your competence in ethical hacking, which positions you as a qualified candidate for various cyber security tasks.
Santosh Kumar, He is a SEO + Blogger have 12 years of experience in writing tutorial, informative and product reviews topics.