India has a huge coastline as it is surrounded by sea from three sides. This enormous coast line can't be left unguarded as it can be a breeding ground for the enemy. Even during the wartime, Indian needs to have someone in the sea to protect itself from the incoming danger. The Indian Navy does this job very well and they ensure that no enemy comes in contact with Indian territories.
Today, Indian navy is guarding our country 24 x 7 with help of advanced surveillance and they are also cracking the smuggling bids via sea route. Indian Navy is now capable of launching a nuclear strike and this is a part of nuclear triad program. This ensures that India can retaliate in case of a ground strike even when the core nuclear facilities have been damaged. This is something really assuring for Indians and at the same time, this is really not a good news for the enemy. Indian Navy is not only capable of launching a nuclear strike but it also has an air wing and an aircraft career which can help in leading the strike anywhere.
Until now, Indian Navy had been dragged in war many times and every time, Indian Navy played a pivotal role. From placing a blockade to destroying harbours, Indian navy did it all. This makes Indian Navy an organization which is respected by all and a lot of people have aspirations to join the Prestigious Indian Defence Forces. If you are also among such people who would love to serve the country, then you can certainly explore the career options with Indian Navy.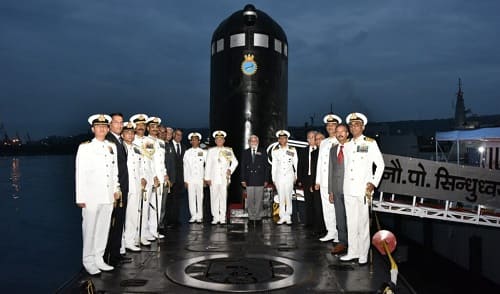 In this article, we have listed all the information about Indian Navy Ranks, Career, Salary and even the Recruitment Process. You can check out all this important information and this can be of great help when you are preparing for the Indian Navy. Read through this article to know more about Indian Navy and Career in Indian Navy.
We will first start with the discussion about the Ranks in Indian Navy. The ranks in Indian Navy are categorized differently and below are all the ranks applicable in Indian Navy
Commissioned Officer Ranks in Indian Navy
Admiral of the Fleet
Admiral
Vice Admiral
Rear Admiral
Commodore
Captain
Commander
Lieutenant Commander
Lieutenant
Sub Lieutenant
Junior Commissioned Officer Ranks in Indian Navy
Master Chief Petty Officer (1st Class)
Master Chief Petty Officer (2nd Class)
Chief Petty Officer
Non-Commissioned Officer Ranks in Indian Navy
Artificer
Apprentice
Petty Officer
Leading Seaman
Indian Navy certainly offers a very lucrative career option for the youth of the nation. You not only get a chance to serve the nation but you also get to work in a very prestigious job. There are many benefits of working for the navy and one such benefit is that you do not have an office like other people do. The career option is totally different and you can certainly choose to have a very successful career in Indian Navy. There are basically two different options,to begin with, and you can either join as a Sailor or as an Officer. We have listed more information about the same below.
Sailor – This job comes with a lot of responsibility and all the sailor needs to work in sync with each other. They are responsible for the operations and they are usually involved with the operations of Propulsion Machine, Sensors, Weapons, Weapon Systems and other such operations. During the service, a sailor has to go through many different trainings and there are again many different categories for a sailor. Below are different categories for the sailors in Indian Navy

Executives– In this field, the sailors are given more of administrative task and this is further divided into many other categories.
Electrical– The sailor under Electrical wings are responsible for taking care of electrical tasks and maintenance of electrical equipment.
Engineering– For the engineering wing, the sailors can come across any challenge or any maintenance task and they need to perform the task diligently.
Aviation– The crew who is a part of aviation wing is involved with the operation of air fleet of Indian Navy. There are many categories here as well and one can be a pilot or he can be involved with the groundwork.
Submarine–The crew who is a part of the submarine fleet is placed under this subcategory. Just like aviation, even Submarine Sailor has many other sub-categories.

Officer –This is the second option with Indian Navy and you can even join the Indian Navy in an Officer Role. The officers are responsible for managing the warship and formulating the strategies at the time of war. You need to have a lot of leadership skills so as to get an officer rank position in the navy. Some of the specialization in officer rank includes anti-submarine warfare, navigation, communications, submarine arm, aviation wing, logistics, diving, gunnery and hydrography.
If a female candidate wishes to join Indian Navy then it should be noted that they can join Indian Navy under the categories like Logistics Cadre, Air Traffic Control, Law Cadre or Education.
Just like other wings of Indian Defence Forces, Indian Navy also has a different recruitment process and the process is quite tough so that only the cream layer could make through the Indian Navy. We have listed the recruitment process for the officers as well as sailors below.
Officers – If you wish to join the Indian Navy as an officer then you can join Indian Navy for a Permanent Commission or for Short Service Commission. This choice depends on you and if you wish to join Indian Navy via Permanent Commission then you can appear in the NDA exam conducted by UPSC. You can alternatively appear in CDSE Exam. After the exam, you will have to go through the interview and medical test which are conducted by the institution.
If you wish to join the Indian Navy for Short Service Commission, i.e. a period of 10 to 14 years then you can apply for Short Service Commission. Even female candidates are eligible to apply for the short service commission.
Sailor –For joining the Indian Navy as a sailor, you have a written exam, followed by a physical exam. After the physical exam, you would also have to go through a medical exam. There are some direct entries for diploma holder for the position of a sailor and the main condition here is that you should have completed the education from the government recognized institute. The educational qualification varies for different categories under sailor and you need to check the same as per your eligibility as well as interest.
It is better if you stay in sync with the employment newspaper as the information about the application procedure and eligibility criteria are made available via Employment Newspaper. You can also find the information by visiting the website of Indian Navy. Check the eligibility criteria before filling up the form and ensure that you apply for the correct position while you are filling the form.
The pay scale for Indian Navy varies as per the position and same depends on other factors as well. Below is some information about the pay scale of the Officers and Sailors in Indian Navy
Officers – For the officers, the pay scale starts at Rs 15,600 and it can go up to Rs 90,00 but apart from this basic pay, the officers also receive Grade Pay and MSP. The CNS or equivalent receives the highest pay in this category.
Sailors –For the Sailors, the pay starts at Rs 5200 and it goes up to Rs 34,800. Apart from this basic pay, the sailors also receive grade pay, MSP and group pay as and where applicable.
Apart from the pay scale mentioned above, the officers and sailors are also eligible for the various allowance. The different types of allowance available are flying allowance, submarine allowance, Marcos allowance, Diving Allowance, Sea Going Scale, Technical Scale, Instructional Allowance, Hard Area Allowance, House Rent Allowance and Transport Allowance.
These are the basic types of allowance but there is more to this, Indian Navy is also eligible for other benefits like the access to the canteen and other such facilities which are made available for other wings of Indian Defence Forces. With all these benefits, the IndianNavy is certainly an attractive career option.
Conclusion
This was all about Indian Navy and various career options in Indian Navy. If you wish to know more about careers with the Indian Navy then you must visit the Indian Navy website and visit the Careers and Job section of the website. You can also check if you are eligible to join Indian Navy with help of the website and you can get more information about various other fields in Indian Navy. The website also has the option of online application along with other important information.
Santosh Kumar, He is a SEO + Blogger have 12 years of experience in writing tutorial, informative and product reviews topics.