Step into the remarkable world of Gatik Ship Management Pvt. Ltd., where passion and innovation converge to redefine ship management and elevate maritime excellence. Since its emergence in March 2022, Gatik Ship Management has been a trailblazer, pushing the boundaries of possibility with unwavering dedication and a human touch.
A Commitment to Unparalleled Excellence
Gatik's journey began with a shared vision among a group of exceptional individuals determined to transform the maritime industry. Fuelled by their passion for excellence, they tirelessly worked to develop a ship management company that would stand apart, setting new standards and inspiring greatness.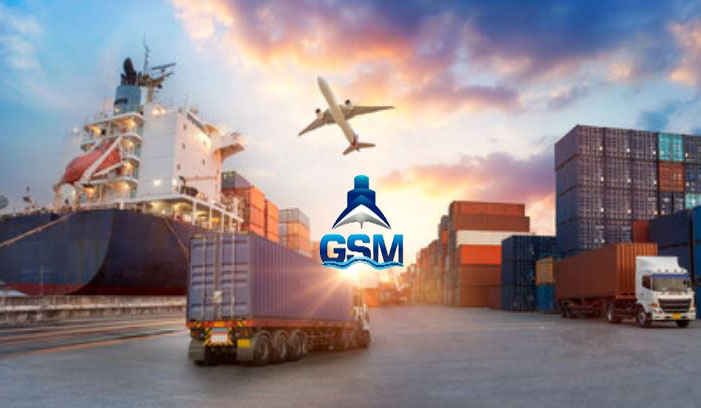 Navigating with Precision
With meticulous attention to detail, Gatik Ship Management embraced the art of ship management, ensuring that every vessel under its care sailed with unmatched precision. From overseeing intricate operations to optimizing efficiency, Gatik's dedicated team left no stone unturned, instilling confidence and delivering unparalleled service.
Expansion and Empowerment
Gatik's unwavering commitment to growth has propelled it to new heights. From humble beginnings, Gatik Ship Management's fleet has expanded exponentially, boasting an impressive array of over 40 vessels. But it is not just about the numbers—it's about the countless opportunities this expansion has created, empowering professionals and shaping a brighter future.
Empowering Maritime Workforce
Gatik Ship Management recognizes the power of its most valuable asset—its people. With over 1,500 skilled Indian seafarers in its ranks, Gatik Ship Management champions the growth and development of the maritime workforce. Gatik Ship Management Mumbai actively contributes to the prosperity of individuals and the maritime community by providing employment opportunities and fostering a supportive environment.
Sailing Towards Economic Prosperity: Cargo Solutions for the Indian Market
Gatik's impact extends beyond the ships it manages. With an acute knowledge of the Indian market, Gatik Ship Management Company offers cargo transportation solutions that are tailored, cost-effective, and responsive to dynamic demands. Gatik Ship Management India plays a vital role in fostering economic growth, stability, and prosperity by facilitating the seamless movement of goods within India.
Compassion in Action: Making a Positive Difference
At the heart of Gatik's endeavors lies a deep sense of compassion. Beyond business accomplishments, Gatik Ship Management Company invests in philanthropic initiatives that combat poverty and uplift disadvantaged communities. Gatik Ship Management exemplifies the transformative power of kindness and empathy by making a tangible difference in others' lives.
Thriving Through Challenges: Resilience and Innovation
In the face of challenges, Gatik Ship Management remains steadfast, unwavering in its pursuit of excellence. Guided by experienced leadership and fueled by a resilient spirit, Gatik's team embraces adversity as an opportunity for growth. They navigate the ever-changing landscape with unwavering determination, finding innovative solutions and emerging stronger than ever.
Gatik's legacy is of pioneering spirit, unwavering commitment, and a profound human touch. Through visionary leadership, meticulous ship management, and empowering initiatives, Gatik Ship Management has transformed the maritime industry.
Gatik Ship Management India, Leading the Way in Regulatory Compliance
Gatik Ship Management takes pride in its unwavering commitment to regulatory compliance. With meticulous attention to detail and a proactive approach, Gatik Ship Management ensures that all regulations are met and exceeded. By prioritizing compliance, Gatik Ship Management sets a precedent for excellence and safety in its operations, earning the trust and confidence of its clients and stakeholders.
Santosh Kumar, He is a SEO + Blogger have 12 years of experience in writing tutorial, informative and product reviews topics.