Kumkum Bhagya is a famous Hindi language TV serial that telecasts on Zee TV. It is a Hindi drama serial directed by Ravindra Gautam. Kumkum Bhagya TV serial is produced by Ekta Kapoor under the production company Balaji Telefilms.
Kumkum Bhagya was started on 15th April 2014 and has successfully completed 2000 episodes till now. It airs on Zee TV and is available on the ZEE5 OTT platform. The main casts of the show are Sriti Jha and Shabir Ahluwalia.
This TV series is based on the 1811 novel sense and sensibility created by Jane Austen. Here is everything you need to know about the Kumkum Bhagya TV series.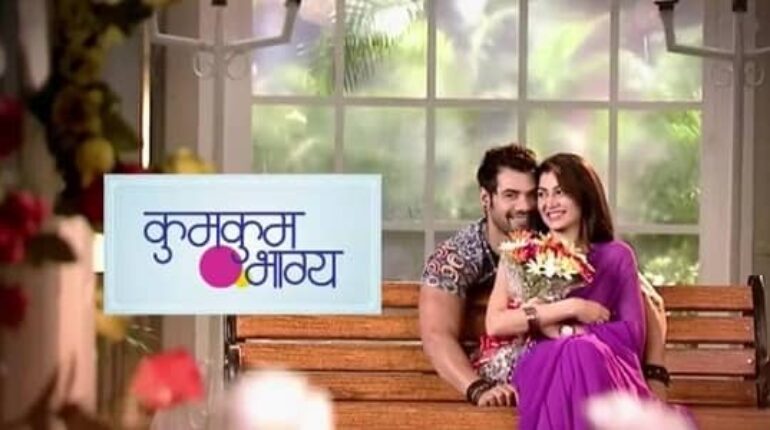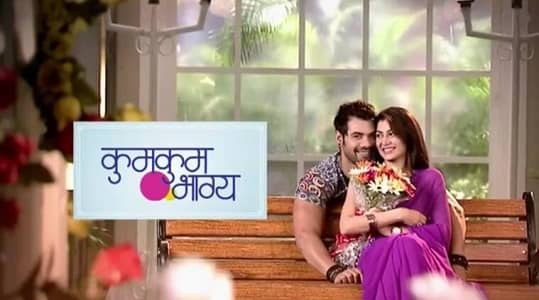 Story
In the beginning, the show starts centering two sisters, bulbul and Pragya. Sarla Arora, the mother of these two sisters, has hope of marrying her two daughters. Later, Pragya gets married to Abhi, and the story shows their life journey. Then they have a daughter Kiara.
Afterseven years, they have twin daughters. In the meantime, their enemies killed Kiara. After Kiara's death, the couple gets heartbroken and blames each other for Kiara's death. Then they get separated, and both of them keep one of the twins.
Then the show took a leap of 20 years. After this leap, there were new characters in the show. This shows the second generation of Abhiand Pragya, which is the Dusri Pidhi. In this part, the show centers on the twin daughters of Pragya and Abhi, Prachi and Reha. These two sisters had a love triangle with Ranbir Kohil,who is the son of Abhi's friend.
Out of these two twin sisters, Prachi is caring and sweet, who is the carbon copy of Pragya. But Reha is selfish and sly. After two years, the show centers on destiny's new journey, which is Bhagya Ka Naya Safar. In this part, Pragya returns from Australia and wants to take revenge on Abhi because she thinks that he tried to kill her by Aliya and Tanu.
It also shows that Prachi is married to Ranbir and Reha is married to Siddharth and shows their married lives. After one month, Abhiand Pragya were in acoma. Reha created some misunderstandings and separated Prachi and Ranbir. However, Ranbir becomes a successful businessman.
Pragya's mentor Sushma tries to comfort heart broken Prachi. With the help of Sushma, Prachi becomes a successful businesswoman. Then Prachi comes to know that she is pregnant with Ranbir's child. Because of this reason, she decides to regain the right as Ranbir's wife and remove Reha from their life.
Timing
The running time of this show is 20 to 25 minutes. It airs from Monday to Friday at 9 pm on Zee TV.
Cast Names
Sriti Jha
Sriti Jha plays the role of Pragya Abhishek Mehra in the show. She is the eldest daughter of Raghuveer and Sarla, sister of bulbul, Srishti, and Preeta, Abhi's wife, and mother of Kiara, Prachi, and Reha.
Shabir Ahluwalia
Shabir is Abhishek Mehra in the show, who is the son of Santoshi and prem. Abhishek is the brother of Alia, Pragya's husband, Kiara, Prachi, and Reha's father.
Mugdha Chaphekar
The role of Prachi is played by Mugdha. She is the second daughter of Pragya and Abhi, sister of Kiara and Reha, and wife of Ranbir.
Pooja Banerjee
Pooja plays the role of Reha Mehra, who is the youngest daughter of Abhiand Pragya. Reha is Kiara and Prachi's sister, the former fiancée of Ranbir, and ex-wife of Siddharth.
Krishna Kaul
The character of Ranbir Kohil is played by Krishna. He is Prachi's husband, Mishti'sbrother, and Siddharth's younger cousin.
Kushagra Nautiyal
Kushagra is Siddharth Kohilin the show. He is Mishtiand Ranbir's elder cousin and Reha's ex-husband.
Other Zee Tv Serials:
Santosh Kumar, He is a SEO + Blogger have 12 years of experience in writing tutorial, informative and product reviews topics.