The 13th Prime Minister of India Manmohan Singh is also known as a Politician, an Economist and a Bureaucrat. He belongs to Sikh Community and is popular for their politician period from 2004 – 2014. He is only one after Jawaharlal Nehru to comes back as PM after serving the post for a full 5-year. Let's discuss more him:
About Manmohan Singh/ Wiki
The well-known Prime Minister, Manmohan Singh was born on 26 September 1932 on Monday in Gah Punjab of undivided India. He is a son of Gurmukh Singh and Amrit Kaur who belongs to a Sikh family. After the partition of India, his entire family transferred to Amritsar, Punjab. He got education from PU (Punjab University) and attained Bachelor's & Master's degree in 1952 & 1954 respectively. In 1962, through the University of Cambridge, he got a degree in Economics. The achievement doesn't end there, as he completed his D.Phil in Economics through Nuffield College comes under Oxford University. He is fond of writing and reading books in pastimes.
Age – 89 years (as in 2021)
Birthday Date – 26th September 1932
Wife, Family and Personal Life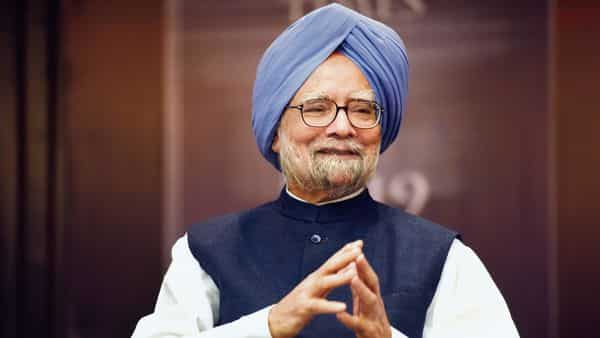 Manmohan Singh goes through an arranged marriage with Gursharan Kaur in 1958. The couple has three daughters – Upinder Singh, Daman Singh and Amrit Singh. The daughter Upinder Singh teaches history at Ashoka University as a professor. Daman Singh is educated at the Institute of Rural Management and St. Stephen's College, Delhi.
The daughter Amrit Singh joins American Civil Liberties Union as a Staff Attorney. Ashok Pattnaik, son-in-law of former Prime Minister is an IPS officer of the 1983 batch. In 2016, he was appointed CEO of NATGRID. When he was very young, he lost his mother, so that raised by his paternal grandmother. His father was a clerk in a firm of Commission agents.
Education
The former PM, Manmohan had to move to Chakwal after his primary schooling. He joined Khalsa High School for boys at the age of 11-year. Then, he moved to Peshwar and again joined Khalsa High School for boys and start taking part in debate competitions. He was good at academics and a brilliant student. He loved to play various outdoor games like football, hockey, etc.
When he was in 8th standard, he topped school (in 1945). This was the first time when Manmohan Singh was acknowledged for their academic intelligence for the first time. In 1946, he started studying Chemistry, Physics and Physiology instead of Civics, Geography and History. In the same year, his family shifted its own home in Peshawar. He would explore the city by bicycle, by tonga or on foot. He started taking interest in Politics at the age of 13th.
Achievements
The Former Prime Minister Manmohan Singh is earned various achievements. Here is a complete list:
In 1952, he was awarded by the Panjab University for the University Medal for standing first in B.A. Honors Economics.
In 1954, he was awarded by the Panjab University the Uttar Chand Kapur Medal for getting the first position in M.A. Economics.
He was awarded the Adam Smith award by the University of Cambridge (UK) in 1956.
In 1983, Panjab University awarded him Doctor of Letters.
He is honoured by India's highest and respectable achievement Padma Vibhushan by the Government of India in 1987.
In 2009, by the name of Dr Manmohan Singh, Panjab University created a chair in their economics department.
He was awarded by the Indian Parliamentary Group for the Outstanding Parliamentarian Award in 2002.
Another biggest achievement, Doctor of Civil Law Degree, had given by the University of Oxford.
He had in the top 100 Influential People in the World by Time Magazine in 2005.
In 2006, he was awarded an Honorary Doctor of Civil Law Degree by the University of Cambridge.
He was the popular face of the Indian National Congress, as he had got many achievements in the political field as well. He became the Finance Minister in 1991, re-elected to the Rajyasabha in 1995, elected to the Rajya Sabha from Assam (third-time) in 2001, He became the 13th PM on 22 May; In 2007,  for the fourth time, he was elected to the Rajya Sabha; In 2013  he had elected to the Rajya Sabha for the fifth time from Assam. In 2014, he resigned from the PM post of India.
Santosh Kumar, He is a SEO + Blogger have 12 years of experience in writing tutorial, informative and product reviews topics.