The Gujarati film industry, also known as Dhollywood or Gollywood, has won the hearts of audiences who love to watch Gujarati movies. It is one of the significant local and regional industries of Indian cinema, having produced over 1000 films since its formation. However, when it comes to provincial cinema, most of us as audiences are keen to see actors and actresses who act as talented, beautiful, young, and with great acting skills.
In the Gujarati film industry, enough newcomers have been introduced over time. So here we are going to introduce you to the talented and most beautiful Gujarati Actresses. The below-listed Gujarati actresses are famous for their skills and glamour, and they won the hearts of viewers with their acting and versatile personality.
List of most beautiful Gujarati Actresses
1. Kinjal Rajpriya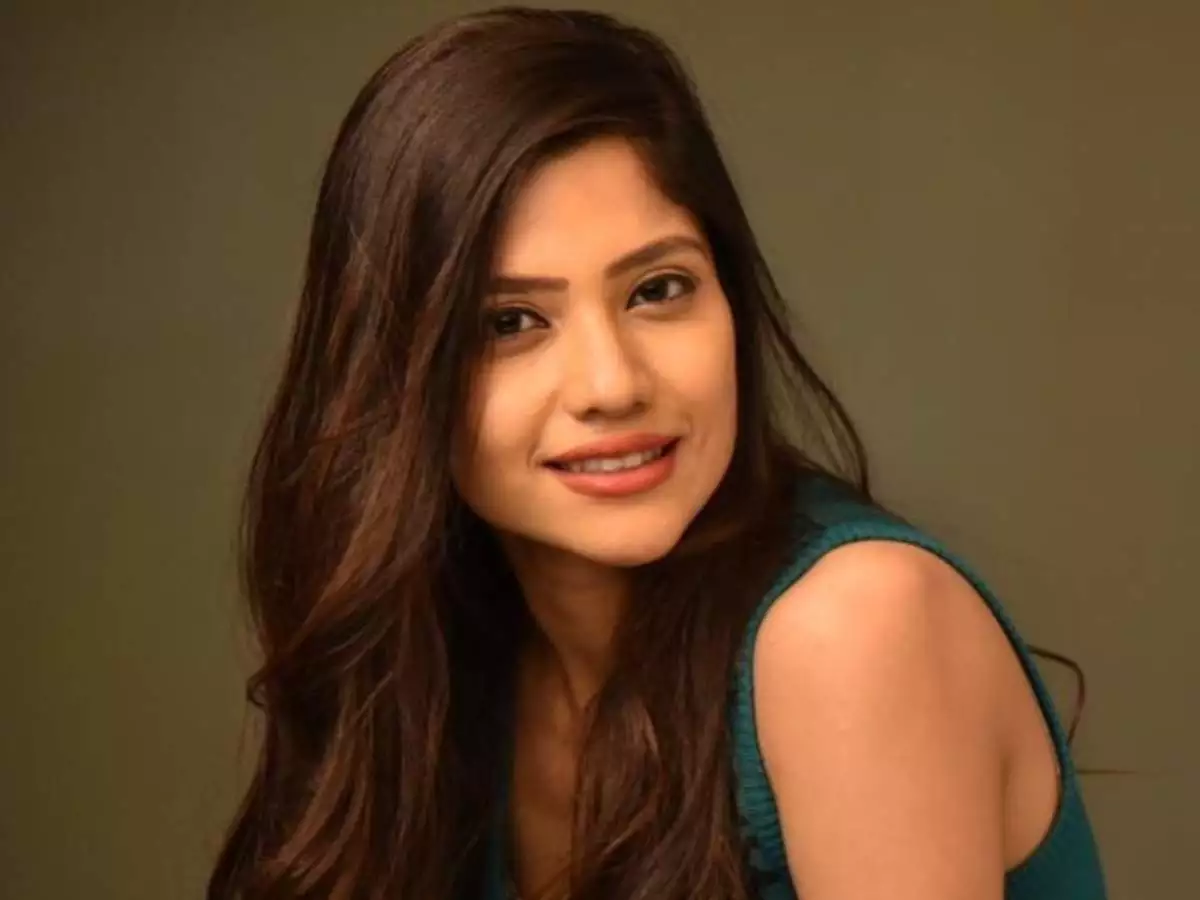 Kinjal Rajpriya is an Indian actress who usually appears in Gujarati Movies. She was born on 23 September 1989 in India. As of 2020, Kinjal is 30 years old. This young, talented, beautiful actress gained fame for her performance in the Gujarati comedy Chhello Divas, which was released in 2015. In 2016, she made her Bollywood debut, working in the comedy movie Days of Tafree, followed by Shu Thayu. Kinjal was praised for her acting skills and beautiful face, which make her one of the most beautiful and talented Gujarati actresses.
2. Janki Bodiwala
Janki Bodiwala is an Indian actress who was born in Ahmedabad, India. She primarily works in the Gujarati film industry. Janki made her acting debut by working in the Gujarati movie Chhello Divas, directed and written by Krishnadev Yagnik. The actress gained fame and name with commercial success and positive reviews from viewers. Tamburo, Bau Na Vichar, Chutti Jashe Chhakka are some of the best movies of Janki Bodiwala.
3. Sangeeta Chauhan
Sangeeta Chauhan is another beautiful Gujarati Actress, which is why mentioned on this list. She is an Indian actress born in Vapi, Gujarat, India. She has seen in multiple Gujarati and worked in Kannada movies, such as Sharp Shooter and Luv U Alia. In addition, Sangeeta played a lead role in the Hindi Colors TV show Ek Shringaar Swabhimann.
4. Apoorva Arora
Apoorva Arora is an Indian model and actress who prominently shows in Punjabi, Hindi, Gujarati, and Kannada movies. In addition, she acted in several music videos and web series.  She entered Kannada movies through the movie Siddhartha against Vinay Rajkumar in a lead role. She has also appeared in YouTube Web series called the Wrong number.
5. Jinal Belani
Jinal Belani, popularly known as Jhinal Belani, is an Indian actress. She majorly worked in the Gujarati Film Industry and was born and raised in Mumbai, India. Jindal began her acting career working in the Doordarshan show Laaga Chunri Mai Daag in a female lead role. Also, she was the female lead in the Gujarati film Polam pol. Belani is also shooting for writer and director Vipul K Rawal and playing a young college girl role in this movie. In 2017, she played a role in two more Gujarati movies.
6. Aarohi Patel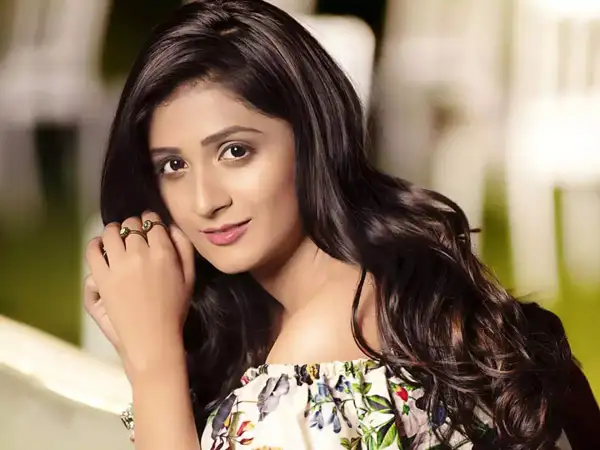 Aarohi Patel is one of the 10 most beautiful Gujarati Actresses of 2022. She is an Indian actress who started working in Gujarati movies. Patel made her acting debut as a child artist in Sandeep Patel's Moti Na Chowk Re Sapna Ma Ditha. After that, she played her leading role in Vijaygiri Bava's drama movie Premji: Rise of a Warrior. This movie won 10 famous Gujarati State Awards, including the best movie. Chaal Jeevi Laiye and Love Ni Bhavai are these actress's two blockbuster hit movies.
7. Neha Suthar
Neha Suthar is a Gujarati Model or a song model who mainly appears in the Gujarati Entertainment Industry. She was born in Gujarat, India, and has been willing to make a career in acting since childhood. During her school time, she used to take participate in plays. After doing a lot of songs as a model, she got fame and a name. Suthar is famous for Jignesh Barot: Juda Thai ne Jivata Kem Na Sikhvadyu and Vinay Nayak & Divya Chaudhari: Bhagyan Pan Bhulo Padyo.
8. Samvedna Suwalka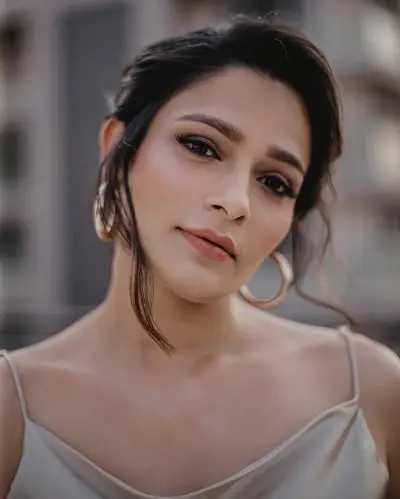 Samvedna Suwalka is an Indian film and theatre actress who appears in a number of movies. Born in Gujarat, Suwalka has been currently doing films, theatre, and ads and is a leading face in Gujarati Regional cinema. She made her acting debut in the Gujarati Film happy Familyy Private Limited. Later, she acted in a number of Gujarati movies. The most famous and successful movie acted by her was Bey yaar. Besides the Gujarati industry, Samvedna also worked in Hindi films and is active in the TV industry.
9. Esha Kansara
Esha Kansara was born on August 20, 1992. She is a young beautiful Indian model, dancer, and film and Television actress. She made her acting debut in the Indian TV show Mukti Bandhan in 2011. In 2017, she began her movie debut in Gujarati Film Industry with the movie Duniyadari. Esha also participated in the Miss Gujarati beauty Pageant in 2009 and was announced the 2nd runner-up. In 2010, she participated in the dance reality show Dance India Dance and was one of the top 100 finalists. In 2011, Esha made her TV debut with Mukti Bandhan and starred opposite Shreyas Talpade in SAB TV's show, My Name Ijj Lakhan.
10. Monal Gajjar
Monal Gajjar is an Indian model and actress who prominently works in Gujarati and Telugu movies. Born on 13 May, Monal made her acting debut with the 2012 Telugu movie Sudigadu. She also appeared in the Satish Kaushik-directed movie Kaagaz in the year 2021. Monal also participated in the Mirchi Queen Bee Beauty pageant in 2011 and won the Miss Gujarat Title. Her charming beauty and good acting skills help her to earn a reputation and fame. She got a positive response from the viewers for her performance in Sigaram Thodu. Her sweet looks and beautiful face became famous.
Conclusion
Gujarati film Industry employs many actors and actresses, but those above are some of the most beautiful actresses with good acting skills.
Santosh Kumar, He is a SEO + Blogger have 12 years of experience in writing tutorial, informative and product reviews topics.