Solar panels are all the rage now and one can only expect the number of residential solar panels to increase by the end of the decade.
Since you're reading this article, we can bet that you've considered making the switch to solar energy. So what's stopping you?
One can expect you to think solar panels for your home will be costly and not worth the investment. We can assure you that the initial fee will be costly but will be worth the investment.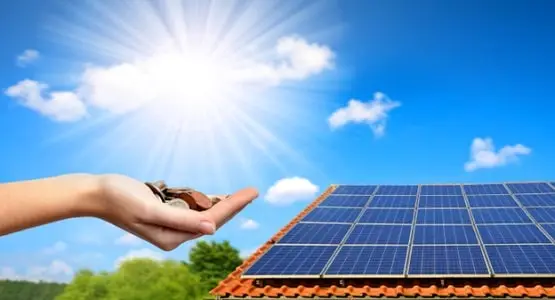 Here are the solar energy savings you'll get:
Installing Residential Solar Panels
The costs of residential solar panels vary based on different factors. These can include the company you choose, the size of your home, your location, and any associated taxes.
As a general rule, you can pay around $3 for each watt of power. For a 10-kilowatt solar panel, expect to pay around $30,000. You'll have to decide how much solar energy you'll need for your home.
Some homeowners use solar panels to give power to a part of their home. Others have used solar panels as their only source of power. You have to decide whether the installation cost is worth it in the long run for you.
You can go right here to learn about choosing solar panels and getting them installed.
Solar Energy Savings On Your Monthly Bills
Major solar energy savings come on your monthly bills. While there's no guarantee that your solar panels will save you money, they most likely will!
In most cases, your solar bills will be lower than your current electricity bills. Most of the time, your savings will be huge. But even when there isn't much of a difference, you'll save a lot in the long run.
Your savings also depend on which state you live in. There are further savings depending on your city, town, county, etc.
While you might spend several months paying off the cost of solar panel installation, you're making an investment in your future. As inflation soars and the cost of energy increases, solar panels are a great way for you to opt out of dependency on the state.
Subsidies and Tax Benefits
Another way you'll save when you make the switch to solar energy is through subsidies and tax benefits.
One of the major reasons why solar power is becoming more popular is due to a political push for it. Governments want their citizens to become more self-reliant on energy.
This saves us from having to be dependent on other nations to give us an energy supply at their will.
One way to promote solar energy usage is to help homeowners pay for it. With subsidies, you'll get assistance to pay for solar panels as well as installation fees.
Some jurisdictions will also offer tax benefits when you install solar panels. They'll give you discounts on your tax bills such as your property tax. This is a great incentive for homeowners to make the switch to solar power. as fast as possible.
Safety From Penalties
While this is a touchy subject, it's one that should be addressed when it comes to solar power adoption.
Since there's such a major push toward solar energy, one can expect there to be penalties for homeowners who don't make the switch. While this isn't ideal and is a form of government overreach, it's a strong possibility.
Some jurisdictions might charge penalties or higher taxes to homeowners who don't use solar power. Imagine having these extra charges on top of your already expensive energy bill.
You want to make the switch to solar power while it's still affordable. Encourage others to do so to avoid any future penalties.
Solar Power Lasts Longer
One of the best reasons to make the switch to solar power is that it works even when it's off.
If you were to turn off the electricity in your home now, your internet would stop. As a result, you can't cook, have the lights on, watch TV, or continue reading this article.
But if you turn off solar power, in some cases, the energy still remains for a few hours. It'll stop generating, but it'll still last. You can continue using your electricity without paying extra for generating more solar power.
Think of it as turning off your A/C unit. Even after you turn it off, you'll feel the cooling or heating effect in your home. This alone is one of the best ways to save money when switching to solar power.
Solar Panels Increase Property Value
We are already seeing demand for home buyers who want homes with solar panels.
If you plan on selling your home in the future, you can expect to make a greater profit if you have solar panels. A great way to save money for the future is to have more money to save!
If you're planning on selling your home, you might want to postpone the process until you install solar panels. You can also expect more realtors and agencies to want to work with you.
There might come a time when these parties don't want to deal with properties that don't have solar panels.
You can also expect properties without solar panels to decrease in value. As a result, you may want to consider residential solar panel installation sooner than later.
These are some of the many ways to get solar energy savings. Make sure you act fast and take advantage of this great opportunity.
Go Solar
Now you know how to get solar energy savings and its benefits.
While installation costs are high, these are offset by your monthly bills. This will save you lots of money in the long run.
You'll receive subsidies to help pay for the costs of your solar panel installation. You will also receive tax benefits which will further incentivize homeowners to make the switch.
Property values will increase with solar panel installation. This is a wise investment for your future.
If you're convinced but need more information on maintaining your home, we've got great content on our website.
Santosh Kumar, He is a SEO + Blogger have 12 years of experience in writing tutorial, informative and product reviews topics.