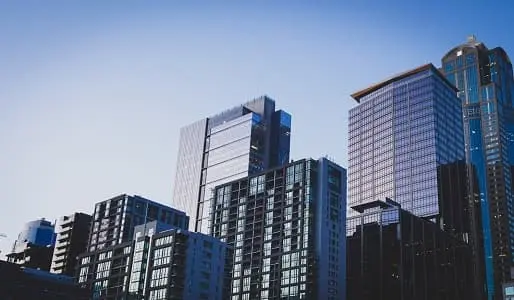 It's no surprise that commercial real estate is one of the most reliable and profitable ways to earn money today. However, for most of us, investing in commercial property is widely seen as a utopian dream and is not for the faint of heart. Why? Because commercial real estate investment is costly. However, fractional ownership and real estate crowdfunding allow you to invest in commercial real estate on a budget.
Due to the large capital requirement, commercial real estate may be seen as an expensive affair and is best suited for HNIs. This, however, is not the case anymore. Commercial real estate investing has increased in popularity and piqued the interest of retail investors as it is now well within their reach. Commercial property rents and leases are substantially higher and longer than residential property, which is the most prevalent kind of investment. As a result, the initial investment and returns are far higher than in the past. Not to mention the perks of consistent revenue, tax breaks, and property ownership, which all contribute to the attraction of company premises in a prominent area.
What is commercial real estate?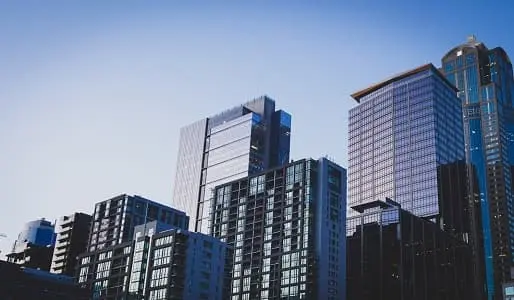 A commercial real estate investment is a property that is leased for retail or commercial use. In certain circumstances, the investment comprises the construction or acquisition of properties meant to accommodate commercial tenants. A commercial real estate investor, as opposed to a residential real estate investor, will establish leases and collect rent from companies rather than residential tenants.
Raw land for commercial real estate development is often included in commercial real estate investing. Commercial real estate properties of various sorts can be added to your investment portfolio.
Is commercial real estate a really stable asset for you to invest in?
Superior Returns: Over lengthy periods of time, commercial real estate buildings give strong rental returns. Because of their great demand, grade-A commercial office spaces deliver substantial returns. Commercial real estate assets generate a return of 8-10 percent.
Solid cash flow: Commercial real estate property lease terms range from 2-10 years. Regular rents will always provide you with a stable income flow. Second, you won't have to search for new tenants every few months.
Stability: Commercial real estate is less volatile than stocks. It beats the S&P 500 over longer time periods by up to two times – in both public and private markets. For example, equities can provide an 8-9% annual compounded return. But, commercial real estate can provide up to 15% cash flow over the same time period.
But where to better invest in commercial real estate? Pre-leased commercial real estate properties are the finest and most stable investments since they give investors with more stability and medium to low risk. With quick saleable pathways available, demand for Grade-A houses is at an all-time high. Also, pre-leased commercial real estate properties offer an average return of 12-18% when capital gain and rental growth are combined. Demand for pre-leased commercial properties is expected to rise over the coming year.
Wish to affordably invest in stable commercial real estate?
Investors may invest in commercial real estate in a number of ways, including numerous possibilities other than becoming a landlord, which is a tried-and-true option for people who want to operate the property themselves. Furthermore, new-age online platforms such as  Assetmonk have made it easier than ever to affordably invest in commercial real estate.
Fractional Ownership: Commercial real estate property no longer requires large quantities of money to invest in. How so? Well, investors can now choose fractional ownership to pay and invest in a percentage of the total property cost and get ownership. The amount you invest, but, is decided by the asset's overall cost and the number of owners. When a group of investors own a pre-leased commercial property in chunks, this is known as fractional ownership. To help you understand, consider the following example. A premium pre-leased commercial real estate property worth Rs. 50 crore is available in Delhi. But, a 50 crore investment is now only feasible for the privileged. So, an average investor with just Rs. 25 lacs can also now own that commercial property with the help of credible fractional ownership platforms such as Assetmonk. And guess what? You also share the expenses and profits/ IRR of 12 to 21 percent from the property with other co-owners.
An online real estate platform, such as Assetmonk, can allow you to get into larger commercial real estate ventures without having to invest crores and millions of rupees These platforms connect developers with investors eager to fund real estate and take advantage of potentially lucrative profits. The key advantage for investors here is the chance to receive a piece of a lucrative commercial real estate deal that they would not have gotten otherwise. Depending on the precise agreement circumstances, investors may be allowed to participate in either debt or equity investments. These investments may generate cash distributions and may give uncorrelated returns to the economy, allowing investors to diversify their portfolio's exposure to market-based assets.
Santosh Kumar, He is a SEO + Blogger have 12 years of experience in writing tutorial, informative and product reviews topics.