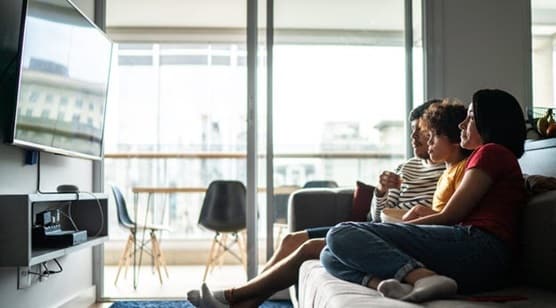 In Bollywood, there have been multiple instances when good movies do not get the attention they deserve. What makes a good movie? Is it the box office numbers or critics and viewers who decide that? A good film should always have a strong storyline that will keep the viewers glued to the screen.
But despite having a solid storyline, it falls short in lack of marketing resources. As a result, these movies get piled beneath the multiple releases of Bollywood movies. Every year we flock to the movie theaters to watch the same slapstick formula like- Dabangg, Ready or Rowdy Rathore. So, good movies do not receive the ideal audience and reviews they deserve. Here, we listed some of the good films that are criminally underrated and went unnoticed.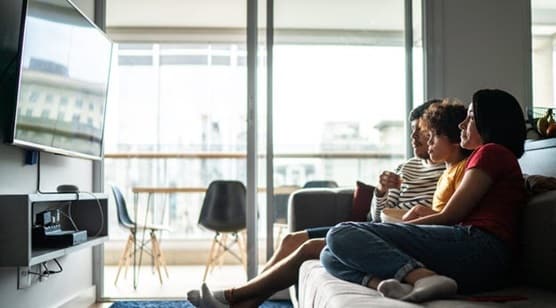 1. Masaan (2015)
When Masaan was released in 2015, it was critically acclaimed as a brilliant movie. But the film did not do well at the box office because it lacked the elements of a commercial one. Masaan follows a heart-wrenching two separate arcs throughout the movie. Both the arcs are played out in the city of Varanasi. It deals with the recovery journey of Devi (Richa Chadha), who has to get over her guilt and the loss of her boyfriend. It portrays difficult emotions throughout the running time, effortlessly. Another arc follows the journey of Deepak (Vicky Kaushal), who belongs to a family that burns funeral pyres in Varanasi ghats. Every frame of Masaan connects the dots and makes sense. Although it did not do well at the box office, critics highly appreciated the film and even won a few awards at Cannes Film Festivals.
2. Shahid (2012)
Shahid is a biographical film based on the life of a lawyer and human rights activist- Shahid Azmi. Directed by Hansal Mehta, Rajkumar Rao won the National Film Award for Best Actor for playing Shahid Azmi. Shahid primarily focuses on two issues, the train bombings in 2006 and the 2008 Mumbai Attack. The protagonist fights for those falsely convicted of terrorism, but he meets an ironic end. Although Shahid was not precisely successful at the box office, Rajkumar Rao (who played Shahid Azmi) won the National Film Award for Best Actor. Hansal Mehta won the Best Director at the 61st National Film Awards Ceremony. Underrated movies like Shahid are not always available on streaming services. In that case, you can visit 1337X and download the film for free.
3. The Lunchbox (2013)
Beautifully directed by Ritesh Batra, this unconventional romantic movie set a standard for the romantic movies in Bollywood. Due to some unlikely mistake by a tiffin carrier service, Ila's tiffin made for her husband was being delivered to Saajan Fernandes. Then follows a connecting exchange of messages between the two through letters only. This movie is a beautiful depiction of companionship that grows on the viewers. International audiences have critically acclaimed the Lunchbox for its excellent execution of the epistolary romance.
4. Margarita with a Straw (2014)
Directed by Shonali Bose, Margarita with a Straw is a coming-of-age movie where Kalki Koechlin plays the role of Laila. Laila is a bisexual teenage girl who has cerebral palsy. Released in 2014, this movie focuses on the self-discovery journey of Laila when she leaves for New York to study. It won the National Film Award – Special Jury Award, Stardust Award for Filmmaker of the Year, and Screen Award for Best Actress.
5. Raincoat (2004)
In 2004, Raincoat was adapted from a short story, The Gift of Maggi. The Raincoat was directed by the critically acclaimed director Rituparno Ghosh and starred Aishwariya Rai as Neerja and Ajay Devgan as Manoj. The two actors excelled at their roles and depicted the unforgettable romance of long-lost lovers. The story revolves around two lovers who got separated by destiny but reconnected again. This movie won the National Film Award for Best Feature Film in Hindi.
6. Shor in the City (2011)
Krishna DK's beautifully directed shor in the city is a crime thriller by nature but a comedy-drama. The movie was based on five people living in Mumbai city and their difficulties while living there. An NRI businessman, a minor criminal, and a cricketer grapple with life choices in the event of Ganesh Chaturthi. The movie has a powerful cast, including Sendhil Ramamurthy, Tusshar Kapoor, Nikhil Dwivedi, and Preeti Desai. The film earned critics' hearts with the brutally honest portrayal of the struggles of daily life. The film is a good combination of luck, hope, and karma and ends with a heartwarming message in the end. Although critics highly reviewed the movie, Audiences did not appreciate it enough.
CONCLUSION
With so many movies released every year, some in theaters and some in streaming services, it is easy to miss out on many films. However, now and then, there are quality movies. Bollywood is not an exception. It has no shortage of good movies. There are plenty of good-quality Indian films that deserve a watch and much-needed appreciation.
Paresh Patil, He has 3 year experience in IT sector (Information technology). He's best known for writing science fiction; He loves to write about fashion, lifestyle and technology. Find him on Facebook