As a craft, watchmaking has evolved over centuries and in recent years, it has shone owing to the marketing and publicity around it. Also, with the evolution of smartwatches, it is a general misconception that analogue watches have taken a backseat. But that is clearly, not the case. Analog watches for men and women are equally important and in fact, have become more important than ever, especially because they hold a certain kind of timeless appeal, and nothing quite feels as classy as donning watches that appeal.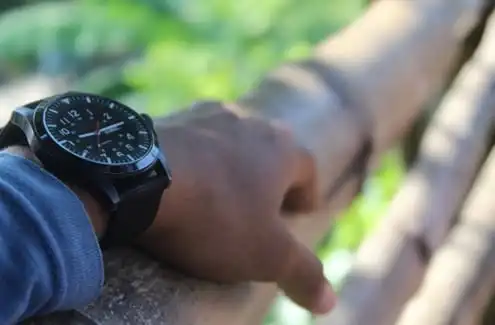 Analogue watches are popular as they have an upper hand in their fashionable appeal and functionality. Trends keep coming in and some fade away, but certain designs remain etched in the fashion memory of people who understand their worth. Having known all of this, we would want you to explore certain styles that are up on the fashion ramp this season, this year. So, without further ado, let us check out the watches right away –
The Moonlight Watch
Deceptively classy, this watch piece is your go-to piece for a fashion makeover. Ideal for wearing on special occasions, this mother-of-pearl dial watch piece makes you look charming and does not take much time in turning heads. Reminiscent of classic watch designs for women, this watch piece is your saviour for events where you need to shine.
The Octane Hyper Lume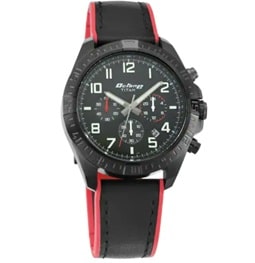 The perfect culmination of black and pink, this is one of those watches that makes the symphony of its colours worth a second look. As a homage to some of the quintessential analogue designs, this watch piece is a choice for most men who are not scared of experimentation. Go ahead and make it your wardrobe staple for a handsome and chic appeal.
The Dramatic Twist
With an elegant, ephemeral and touch of magnificence, these moments-of-joy watch piece has a mother-of-pearl dial and is an instant classic. Better suited for personal and private ensembles and occasions, this watch piece has the power to make you look like a gorgeous diva. As a stunning-looking watch, this piece does not fail to turn heads and impress. It is aesthetically pleasing to the eye and compliments any outfit you choose to don.
The Workaholic Workwear
As a multifunctional analogue watch, this is one of those watch pieces that strikes a perfect balance between the old-school charm and avant-garde modernity. The muted colours of the case makes the onlooker delighted and the uniqueness makes you look more charming. What more can you possibly seek from this timeless classic?
The Razzle & Dazzle
As one of those bejewelled watches, this watch piece is a perfect synchronization of colour balance, panache, and performance. It cannot be emphasized enough that this watch piece is an ideal accessory if you have an eye for donning all-things-unique. So, you can enjoy an aesthetic look without sticking to anything monotonous.
The Neo Splash
Experimentation by stepping out of your usual zone of convenience is not easy. It takes courage and it applies to every field including experimenting with your accessories. It takes courage and boldness to don this blue analogue watch piece for it is anything short of classy. It has the power to make your presence noticed and valued in a room full of important people. So, do not give it away. Instead, grab one of these watches today, especially if you don't want to miss out on the trending styles this New Year.
Adding an elegant, vintage, and sophisticated touch to your accessory wardrobe is imperative. If you want to change the way you carry out your clothes or conduct your personality in public space, you must look at brands like Titan, Fastrack and Sonata, which offer you a chance to experiment with your look with stylish watches. So, do not wait. Explore these brands today!
Santosh Kumar, He is a SEO + Blogger have 12 years of experience in writing tutorial, informative and product reviews topics.