Are you tired of being holed up at home with nothing but boredom for company? If you're looking for a way to beat the monotony, why not try your hand at some mobile gaming? Android phones offer a wide range of action games, perfect for relieving stress and getting that adrenaline pumping. If you're new to the world of mobile gaming, it can be overwhelming trying to decide which game to play. To make things easier for you, we've compiled a list of the top 8 best action games you can download on your Android phone.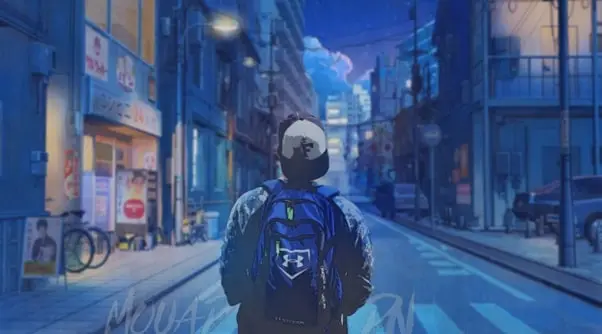 The iconic first-person-shooter game, Call of Duty, is now available for mobile phones. With various multiplayer modes and rankings, this game will keep you engaged for hours. The game's controls are also easy to navigate, ensuring that even beginners can play with ease.
Since its release, Garena Free Fire has gained immense popularity. In this battle royale game, you will fight against 49 other players to be the last one standing. The game's graphics are impressive, and individual matches are quick – making it perfect for a brief break or while waiting in line.
Shadow Fight is a thrilling fighting game set in a world where fighting is the primary mode of entertainment. This game features realistic physics and animations, making it a top pick for action enthusiasts. The game's character customization options also allow you to personalize your fighting style.
Grand Theft Auto: San Andreas is one of the most iconic and bestselling video games of all time, and now it's available for Android phones. With a captivating storyline, immersive 3D graphics, and expansive open-world environment, this game is sure to keep you entertained for hours. Set in the fictional state of San Andreas, this game puts you in the shoes of Carl Johnson, an ex-gang member who returns home after five years away. As Carl Johnson, your mission is to rebuild his gang by completing missions and gaining respect throughout the city. Along the way, you'll encounter characters from every walk of life in a variety of stunning locations. The game also features action-packed car chases and gunfights as well as mini-games such as basketball and pool. You can also customize your character's appearance with a variety of clothes and accessories. GTA San Andreas offers a truly unforgettable experience with its epic story line and thrilling gameplay. All these elements combined with amazing 3D visuals make GTA San Andreas an essential mobile gaming experience for any Android user looking for some adrenaline-pumping excitement!
If you're a fan of racing games, you'll love Asphalt 9. With more than 50 cars to choose from, beautiful graphics, and multiple tracks, this game is sure to give you an adrenaline rush. The game's controls are easy to understand, and you can race against other players from around the world.
Dead Trigger 2 is a first-person shooter game, set in a world overrun by zombies. The game features immersive gameplay and realistic graphics. If you're looking for a game that will keep you on the edge of your seat, this is the one for you.
7) Mortal Kombat X:
This classic game has been redesigned to fit mobile devices without sacrificing any of its features. Mortal Kombat X is a fast-paced fighting game with multiple characters to choose from. The game's graphics are impressive, and the controls are easy to navigate – making it a fan favorite.
Player Unknown's BattleGrounds (PUBG) is a battle royale game that has taken the mobile gaming world by storm. In this game, you will fight against 99 other players to be the last one standing. The game features impressive graphics and an intuitive control system, making it perfect for those new to mobile gaming.
Conclusion:
There you have it, folks – the top 8 best action games for Android. These games are sure to keep you entertained for hours, and they all have different features that will suit different preferences. So why not download a few, take a break from the monotony of everyday life, and enjoy the thrill of mobile gaming?
Santosh Kumar, He is a SEO + Blogger have 12 years of experience in writing tutorial, informative and product reviews topics.