At the beginning of a relationship, it is not difficult to show love and other pleasant feelings. It is much more difficult to answer the question of how to keep a reverent attitude to each other at the time of crisis when life together seems unbearable.
1. Respect your partner
This first rule is important for saving feelings. When a quarrel occurs, it is important to control actions and behavior. Any negative emotion and words spoken in haste can break any warm feelings. We need to learn to put ourselves in the shoes of a loved one and try to understand the true cause of actions. If the partner's decision is unacceptable, you need to calmly discuss the issue, find a compromise without criticism, accusations, and reproaches.
2. Show sincerity
Always be honest about your feelings. If you can't get out of a situation without confrontation or conflict with a partner, then the problem will never be solved. It is stuck in your head and a wave of anger and hatred may cover you one day. And then it will lead to bad consequences. You will even forget the real reason for your quarrel because you have a million new ones. So, be sincere in a relationship, otherwise, you may lose everything.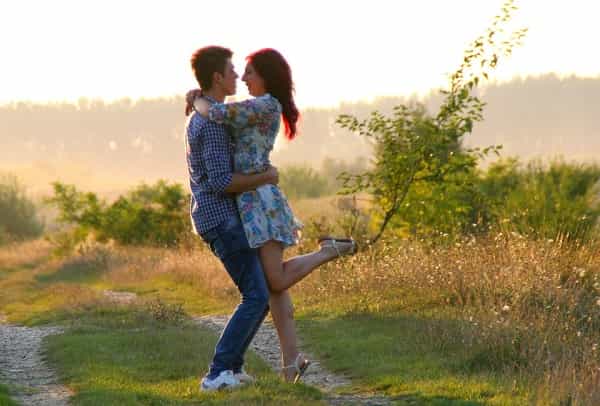 3. Don't fill all the free time of a woman with yourself
Everyone needs time to be alone, read a book, work on a computer, and so on. It is necessary to feel the mood of a loved one. Freedom is needed to analyze the situation and admit mistakes, especially if you have an age gap in marriage as you may have different views on life. Moreover, giving freedom to another person, you also get the time to do what you want.
4. Understand
It is very important to be able to accept different opinions. You don't have to agree with it but you must listen to your partner, and understand her opinion to solve a problem situation. Moreover, be extremely honest at this point. Let her know that you don't agree but can listen to her. There are no two minds that work the same, but they can complement each other together and create an excellent solution to extremely complex problems.
5. Compromise
We have already said above that two heads are better than one but compromise is the most powerful tool, thanks to which the relationship will work. Each of you may have your own ideas and opinions, however, it will be better if you solve everyday problems together and if you learn to compromise from time to time.
6. Trust
From the very beginning, relationships must be built on total trust. Don't suspect your soulmate of treason and lies, you shouldn't show wariness, doubt the words. Extremely negative points are checking someone else's phone and pockets of clothes, being jealous at every step, and asking friends and acquaintances unnecessary questions.
7. Have common interests
happens that a couple has one hobby for two. Both are satisfied with a certain occupation, hobby, and the relationship perfectly exists. Indeed, the common interests and strong impressions experienced together significantly unite and make people truly close. As soon as one of the partners loses interest, the relationship can deteriorate and even break up, as people move away from each other. Think about what binds you. Perhaps this is traveling, some activity, music, hobbies. Don't stop doing something together and continue to enjoy it.
8. Say the words of love
To save a relationship with your loved one, don't forget these three simple words – I love you. These words have a special magic. Say it to your partner and you will see how this phrase strengthens your relationship. These are the strongest, most wonderful, the best words that can be said to a loved one.
Santosh Kumar, He is a SEO + Blogger have 12 years of experience in writing tutorial, informative and product reviews topics.