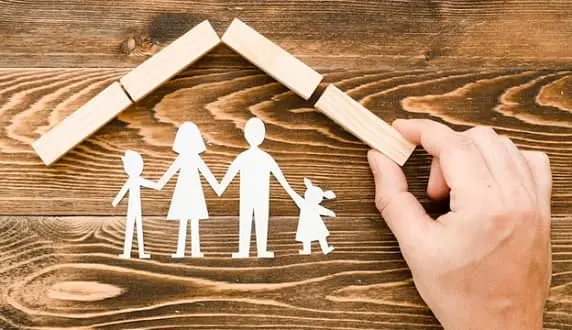 Almost each one of us has life insurance. Some of us may have an endowment Life Cover while others might have a term life cover. It is not a new concept and it had been around for ages. However, in earlier days, people used to treat an endowment plan as a retirement solution but with the changing dynamics, people have started exploring more options. There are also new products available in terms of Life Insurance in the market with many different variations.
Some of the companies also offer customization as per the needs and they also offer a lot of add-on covers. All these are great things but did you ever get a chance to think about the pros and cons of Life Insurance? Well, we are going to share the pros and cons of life insurance policy in this article and that ways, you will get an idea about your needs in relation to Life Insurance.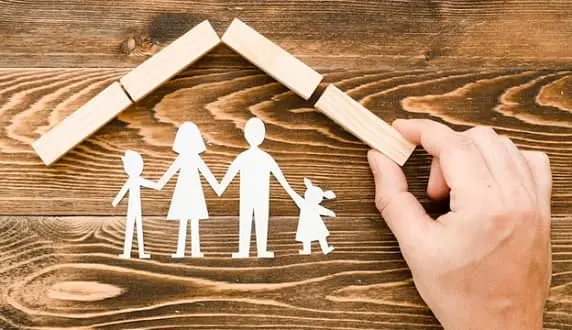 Let us first talk about the advantages of Life insurance and then we will look at the other side of the coin.
Advantages of Life Insurance Policy

Protection to Family – Life insurance offers protection to your family in case of sudden death of the applicant. The fund provided by the life insurance can be used to pay the home loan or they can be used to meet the educational expense of the child. The funds prove to be really handy if the insurance holder was the only earning member in the family.
Maturity Amount – In the case of the endowment plans, the applicant gets the survival benefits which is often known as the maturity amount. This amount is combined with the bonus that the insurance company offers. All this money can be used for retirement plans as well.
Long Term Goals – In India, most of the couple would buy insurance as soon as they get married. The idea is to ensure that the couple would get the funds in the next 15 to 20 years of the time when they need funds for the child's education or child's marriage. This amount can also be used as a down payment for the house. So basically, the insurance can help you in meeting long term goals.
Savings and Retirement Solution – As mentioned earlier, the life insurance offers survival benefit and a lot of people even treat Life Insurance as a way of investments and saving. The return is lower than other retirement solutions but the life insurance also offers life cover.
Tax Saving – With help of life insurance, you can get the tax benefits as well. As per the IT Act, you can avail tax benefits on investments upto Rs 1.5 Lakh in insurance. If you fall in a 30% tax slab then this means a saving of Rs 45,000 on the investment of Rs 1.5 lakh.
Loan on Insurance – In India, most of the insurance companies would allow you to avail loan on insurance after 3 years of premium has been made. This ensures that the applicant gets liquidity support when he needs it any emergency situation.
Add-On Covers – Most of the insurance offers add-on covers and that surely acts as an advantage. With no or a little extra premium, you can avail accidental cover and other such covers which would have otherwise incurred a lot of costs.
Disadvantages of Life Insurance Policy

Lower or No Returns – If you plan to treat the insurance plan as an investment option then you are making a wrong choice. The typical return offered by the insurance plan is about 8% and most of the retirement plans and other PPF schemes would offer you a higher return than this. Again, this is something that not a lot of people consider but it is certainly a great disadvantage for the people who just wish to make investments for the future.
High Premiums in some Cases – Another disadvantage of Life Insurance is that if you start late in life then you end up paying a lot of premium. This is especially true for term insurance and this is one thing that people usually frown upon.
Cover till a Certain Age – Now the problem with most of the insurance plans is that it would only cover you until the maturity. This is surely not what a lot of people wish for. The policies which are valid for the whole of life are quite expensive and they beyond reach for a majority of the population.
Private Providers – There are several private companies in the market and now, each private company carries a risk. The risk is that of survival. You can't be sure if the company would be able to survive 30 years in a highly competitive business environment. This induces a lot of uncertainty.
Complicated Plans – With increasing competition, the plans have become complicated as well. There is a lack of transparent information and most of the people do not trust their insurance agents. Because of this, people end up exploring other options which are transparent and less complex.
Terms and Conditions – There are a lot of terms and conditions associated with life Most of the insurance companies have a good settlement ratio but sometimes, the applicant's family might not receive the insurance benefits because of the terms and conditions associated with the insurance. For example, if the insurance holder commits suicide, the family won't receive any benefits of insurance.
Lower Surrender Value – If in case you are not able to pay the premium and the policy lapse then the surrender value of the insurance is very low. This is the greatest disadvantage of Life In some of the cases, the surrender value is even Rs 0. This means a total loss in case of non-payment of premium.
These were both the side of the coins. You can now choose to buy a Life Insurance or you can even choose not to buy a Life Insurance.
The decision is yours as you need to consider the benefits and disadvantages that the insurance policy comes with.
Life Insurance Frequently Asked Questions
Q1. Why do I need life insurance?
Life insurance can provide financial security for your loved ones if you were to pass away unexpectedly. It can help cover expenses such as funeral costs, outstanding debts, and living expenses for your family.
Q2. What types of life insurance are there?
There are two main types of life insurance: term life insurance and permanent life insurance. Term life insurance provides coverage for a specified period of time, typically 10 to 30 years. Permanent life insurance provides coverage for the duration of your life and also includes an investment component.
Q3. How much life insurance do I need?
The amount of life insurance you need depends on your personal circumstances. You should consider factors such as your income, debts, and the needs of your dependents when determining the amount of coverage you need.
Q4. How much does life insurance cost?
The cost of life insurance varies depending on the type of policy, your age, health, and other factors. Term life insurance tends to be less expensive than permanent life insurance.
Q5. How do I choose a life insurance policy?
Choosing a life insurance policy can be a complex decision. It's important to consider factors such as the type of policy, the amount of coverage, and the cost. It's also a good idea to consult with a financial advisor or insurance agent who can help guide you through the process.
Q6. What is the claims process for life insurance?
In the event of the insured's death, the beneficiary should contact the insurance company to initiate the claims process. The insurance company will require documentation, such as a death certificate, and will review the claim before issuing payment. The claims process can take several weeks to several months to complete.
Santosh Kumar, He is a SEO + Blogger have 12 years of experience in writing tutorial, informative and product reviews topics.