Earlier, for learning something or for teaching something, it was important for the learner and the teacher to be present at the same place. That was normal but now in the present day, we have new normal and that is online classes. Online class means a person will be able to learn about anything or enroll in any course from any part of the world. All the classes will be conducted online. You will need a computer, a laptop, or a smartphone with a good internet connection to attend the online classes.
For traditional learning, there were so many requirements and restrictions like traveling to a particular location for classes, finding the right and feasible college or institute for taking up the course, and many other things. But now all that can be done sitting at home.
The best part about the online classes is people of any age group will be able to enroll in any course without any worries. There are so many advantages of online classes for busy people and also students. But there are equal disadvantages as well. If you are planning to enroll yourself in an online class, then let us check out the advantages and disadvantages of it.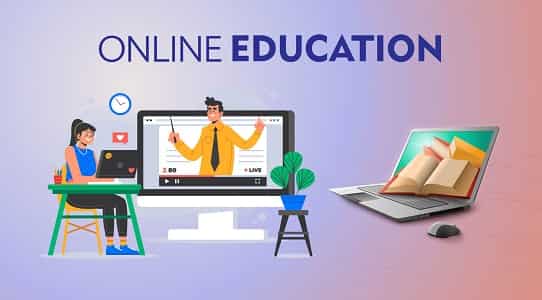 Advantages of Online Classes
Compared to disadvantages, you will be able to enjoy more advantages with the online classes as learning is a continuous process. When you have more options for learning something, then it is always helpful. So let us have a look at the advantages of online classes:
1. Affordable 
The first advantage that you will be able to enjoy with online classes is to save a lot of money. An online course is more affordable compared to traditional classroom learning sessions. For traditional classes, you will have to spend for traveling, for uniform, and your accommodation if you are not a local person. So, you will be able to solve all these expenses with online classes.
2. Attend from anywhere
Another advantage of online classes is the choice of place is yours. You need not have to worry about traveling to a particular place every morning to attend the classes. You can attend your online class from anywhere you are. It can be your house, your office, or anywhere. Even if you have traveled to another location, you will still be able to attend the online classes.
3. More attendance
Yes, when you can eliminate so many hurdles like traveling, location, and time, then the number of people attending the course will increase. There will be very few chances for you to miss the class. You will be motivated more to attend the classes as you can do it from anywhere in the world.
4. Access to more courses
Only a few courses will be available at the colleges or universities near you. If you are looking for any special or better course, then you may have to travel to a nearby city or move to another state for it. But with the help of the online courses, you will be able to learn the course of your choice from anywhere. That means, you will get access to more courses and you can learn them from the comfort of your house.
5. Time Management
Students attending the course will be able to improve their time management skills. In traditional classroom sessions, the students will have a teacher who will support them with their work. But when it comes to online classes, students will have to do it by themselves and hence they will learn how to manage time and complete the work assigned to them.
6. Learning at any age
When you enroll for any course at a college or university, there is an age limit for certain courses. But when it comes to online classes, you can enroll in almost all courses without any age limit. If you have missed learning something that you wanted to learn for many years, then this is the time to enroll for it and get started with the course.
7. Any number of courses
Another advantage of online courses is you will be able to learn as many courses as you want to. Online classes are not just about educational courses. You will also be able to enroll yourself in a music or dance class online. If you are unable to manage time or travel for different classes, then complete all those at the comfort of your home.
Disadvantages of Online Classes
Now that we are aware of the advantages of online classes, let us have a look at the disadvantages of online classes.
1. Less focus
When you are attending a course from the comfort of your house or office, you will have less focus on the classes. It will look like some video being played on the screen and that makes you lose interest in it. The interest that you will be able to show when you are in a physical classroom is different from the online classes.
2. Expensive
We already discussed that the online classes are affordable but it is expensive too. Yes, when compared to the fee that you pay and the money that you spend for traveling and uniform, you pay less at the online classes. But you will need a laptop or a computer with an internet connection for attending the class. If you are not having them, then it can be expensive for you.
3. Health issues 
Another common problem that many people face with online classes is health issues. If it is for young kids, then they do not understand the health problems that they will have to face when they stare at the laptop or computer screen for a long time. It will affect the vision and also some people will have severe headache issues due to continuous staring at the laptop for long hours. Many parents are worried about this point for their kids.
4. Internet connection
Having a proper internet connection is a must when you are attending online classes. If the internet is slow or if there is any problem with the network, you will not be able to attend the online class. So, you will have to check all your connections well in advance to make sure that you will not face any sort of problem during the online class.
5. Not for all courses
Online classes are perfect for those subjects where you need only theoretical knowledge. But if you wish to complete a course that needs to be trained practically as well, then online classes are not right for you. You will have to attend the traditional classroom sessions only.
Bottom line
So, these were the advantages and disadvantages of online classes. Check out all of them. Even though there are more advantages over disadvantages, you cannot just make your decision. Only when you get to know both advantages and disadvantages, you will be able to decide whether you should go for online classes or not. Enjoying your school or college life along with other peers is something that everyone should feel and enjoy. You should never miss that phase of life if possible. But that again depends on several other factors related to individuals. So, just make your own choice depending on your needs.
Santosh Kumar, He is a SEO + Blogger have 12 years of experience in writing tutorial, informative and product reviews topics.