For seamless operations of a company, you as a business owner, must take actions that can simplify business processes. They may include business payments, oversee the vendors and clients, and guarantee that all payments are issued and received on time. You must pay your vendors on time for the goods and services you have used, regardless of whether you are the owner of a micro, small, medium, or a large organization.
It is common for the vendor payment process to be more complicated than it should be. Hence, it is imperative to manage invoices correctly, get approval from the appropriate parties, and frequently issue cheques for payments, which include printing and mailing. The vendor payment process must be recognized, and efforts must be made to improve its management. This is where the vendor payment portal comes into play, which helps automate payments to several vendors and make bulk payouts.
Continue reading and learn more about vendor payment portals, their benefits, and how you can automate a seamless transaction with the help of a vendor payment portal.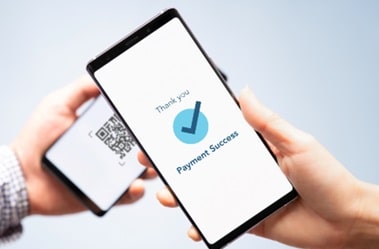 What Is vendor payment?
Accounts payable or invoices refers to paying vendors for the goods and services they deliver to your company, and it is called as vendor payment. By handling your vendor payments methodically and promptly, you may maintain a positive working relationship with your vendors while ensuring that you don't have commitments for an extended period. You can accomplish this quickly using a vendor payment portal, which retains your company operations as smoothly as possible.
Know all about the vendor payment portal
Online interaction between companies and their third-party vendors is made possible through vendor payment portal. They are necessary for any organization that deals with several vendors. Vendor payment portal offer a simple and secure means for businesses and their vendors to track orders, raise issues, communicate, and verify that both sides are on the same page. Vendors register on the vendor payment portal and use it to manage their business connection, keeping track of the products and services they had supplied to the firm. The company uses the vendor payment portal so that they can follow the same data across multiple vendors, finding patterns and reducing redundancies in the supply chain.
How a vendor payment portal works?
Below listed are the steps of how a vendor payment portal works:
Go to the vendor payment option on the dashboard
Click on create invoice and select any registered vendor
Once the vendor is selected, enter all the monetary details required
You can also attach an invoice in pdf format
Once the details are added, click on the submit button
Then all the invoices are to be approved by the designated user as per the approval metrics of your company
Once the invoices are approved, you can click on pay online
Select any mode of payment and complete the vendor payment process
Benefits of using a vendor payment portal
Vendor payment portal is web-based solution that offers a variety of advantages for the users. It provides a great chance to collaborate and communicate with your vendors in a fast, efficient, and secure online environment. Below is a list of a few benefits of vendor payment portal:
Automated vendor onboarding: The vendor payment portal can streamline the onboarding procedure. Many businesses might take weeks or even months to complete the manual vendor onboarding procedure. So, one of the major advantages of a vendor payment portal is that it frequently offers self-service features that will enable ongoing data entry and validation.
Segregation of responsibilities: A vendor payment portal offers authority to segregate duties. Administrators are granted access to the system, and if they wish to make any modifications, they can do so in the dashboard.
Simplifying processes: With the help of a vendor payment portal, you can track, record, and identify prospective and additional payment-related credits, rebates, discounts, etc. One of the other advantages of using a vendor payment portal is as you combine the workflow and communication tools, the efficiency of each of those operational procedures will rise.
Process Automation: The vendor payment portal automates time-consuming and routine tasks. Because all these activities are automated, there is no danger of human error, which saves a lot of time and work when using the vendor payment portal.
Audit Efficiency: The vendor payment portal provides access to audit all the controls. Enhance controls and flexibility to stay informed with dynamic vendor changes, such as verifying account information tracking tax/ VAT, reviews, automatic notification triggers, and similar things.
Study the current process and search for blind spots, the time needed, and the costs incurred to handle vendor payments for your business effectively. After doing so, switch to a digital vendor payment portal that allows you to scale up your business and boost team efficiency. Choose EnKash's vendor payment portal that helps you in generating GST-compliant invoices and integrating easily with your current ERP and accounting platform. With the support of digital validation and verification-based vendor management processes, EnKash offers you one of the best vendor payment solutions.
Santosh Kumar, He is a SEO + Blogger have 12 years of experience in writing tutorial, informative and product reviews topics.