Baby strollers always come in handy when it comes to handling your child. Many parents feel stress and uncomfortable while their baby is along with them. In such a situation, a baby stroller is your well-wisher so that you can take it to malls, parks and walks too.It will give proper support to your baby's neck, back and head also gives a chance to explore the world. If you are looking for the right stroller but not sure which one is better, you come to the right place. Here we listed the top-5 baby stroller ensure safety and can save your time.
List of top 5 stroller manufacturers in India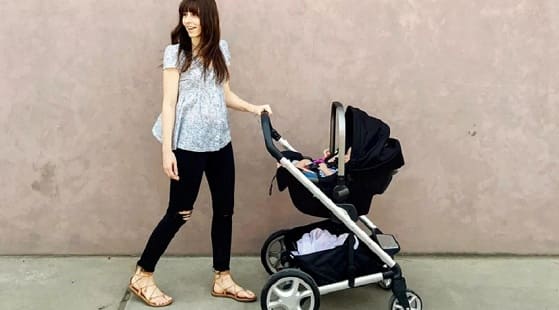 1. Graco Mirage Plus Stroller
Graco Mirage is one of the reputed brands in India, providing a wide range of baby tackle products. They come out with the best deals and are popular for their durability, built quality and affordability. Mirage stroller features an adjustable seat, food rest and cushioning seat. Apart from this, this stroller eliminates the risk of falling by presenting five safeties with buckles. The brand never disappoints its users by offering good customer and maintenance services. Other than that, the range of strollers is starting around Rs. 15,000 which will be a great value of money.
2. Chicco simplicity plus stroller
Innovated in India, Chicco is one of the leading brands available in the market. Infect, the brands are popular for their quality and sturdiness. Simplicity by Chicco is a lightweight stroller that is made up of aluminium. You can fold it and place it in even small spaces after each use. This stroller is a perfect combination of comfort and portability. You can carry a baby with the stroller when you want to go shopping or go for your desired vacation. They are available at different prices.
3. LuvLap City Buggy
Luvlap city Buddy manufactures in India also tested and approved by Indian mothers who are not able to carry baby on shoulders. Luvlap strollers are very much compact and lightweight. Luvlap buggy cum stroller is thoughtfully designed and known for its highest performance standards. They feature a front swivel wheel, 5 point harness, well-built wheel brakes which ensures maximum safety and security. Besides this, the sitting area of a stroller is covered with a soft and gentle cushion that doesn't harm the baby's skin.
4. MeeMee Pram Cum Stroller
In this list, the next trustworthy manufacture is MeeMee, developed in India. MeeMee offers a complete range of good quality products for both young ones and older babies. Pram stroller cum stroller is one of those that make your life easier. The built quality ensures safety and comfort while the baby explores his/ her world. The key features of the stroller are a reversible handle, leg coverage, protection from sunburn and UV rays, etc.
5. R for Rabbit Giggle Wiggle Stroller
There is no lack of quality and safety by R for the Rabbit stroller. Strollers by this brand are popular for their sturdiness and advanced features. Giggle Wiggle stroller by R for a rabbit is the only buggy that offers air perviousness. It is the only stroller that is made of pure linen fabric.This pocket-friendly Indian brand has satisfied all parents and kids as well.
Santosh Kumar, He is a SEO + Blogger have 12 years of experience in writing tutorial, informative and product reviews topics.