Sometimes it happens when you turn on your car stereo and notice that it has no sound. For clarification, we want to let you know that it is the most common problem that people usually face with their car stereo systems. There can be many reasons behind it: it can be an installation error, wiring error, blown a fuse, damaged central unit, and other reasons. In case, if you are getting the same issue and you want to fix it on your own, then make sure to stick with this post till the end.
We will discuss the possible sections that you should check and make corrections to fix a car stereo with no sound.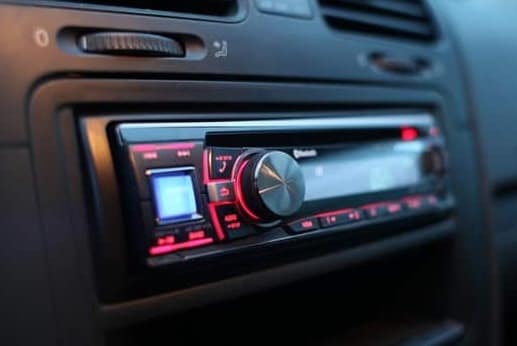 Check Wiring
Most of the time, this problem occurs because of the wrong wiring attachment or connections. For this, you should first manage all the wires of the wire harness and the back connectors properly. And do make sure that all the wire harness' wires are not in contact with other wires because it can cause the overheating issue and also could cause a fire. You need to connect all the wires and connectors on their position as the manufacturer mentioned and connect the wire harness's wire in a color-to-color manner. If, after doing all this wire management, your car stereo system still not working, then move forward to the next step.
Check Speakers
Because speakers are the primary units that produce sound in actual, and if you are getting the no sound issue, there could be any problem with the speakers. For this first check, your speaker with attaching other sound systems, and if they are working correctly, then make sure to connect them properly with the stereo system. And do not forget to check all the connections and wirings before turning it on. If still not working, then it might be a problem with the central unit.
Are The Fuse Blown?
If you have already performed the above-listed checks and are still facing the same issue, then it might be a problem in your central stereo unit's fuse. To verify it, you need a multimeter and connect the multimeter's ends with the fuse's metal section. After placing the multimeter ends, if you are getting the readings in the multimeter, then congrats your stereo's fuse is in a good situation. But in case, if you are not getting any readings, then it can be a possibility that your car stereo's fuse goes awry.
Faulty Unit
In this step, you need to do everything that you can do on your own to fix the problems of a car stereo. First, make sure to check all the wirings and connections and check that the speakers are not on mute. If still, not working, check the fuse if they are also correct, and there is nothing else to check then finally reinstall or reset everything. In most cases, the reset or reinstall works to solve most of the car stereo issues. If you are still facing the no sound issue, then it might be a possibility that you have a faulty stereo central unit. If this is the case, you should claim the new car stereo unit from the manufacturer you purchased.
Santosh Kumar, He is a SEO + Blogger have 12 years of experience in writing tutorial, informative and product reviews topics.