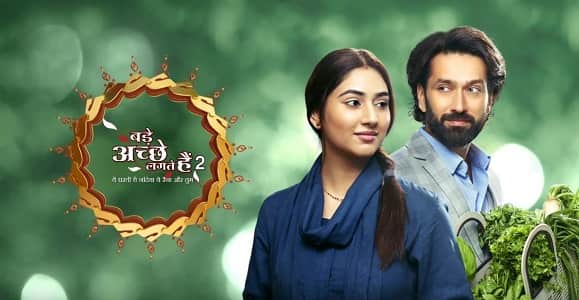 Bade Achhe Lagte Hain 2 is Hindi soap opera that roams around two families. This show is the recreation of an old serial that came out in 2011, it was named Bade Achhe Lagte Hain. Prior Bade Achhe Lagte Hain scored higher IMBD rates among all the entertainment operas.
This show was premiered on 30th August 2020 on Sony Entertainment Television at 08:00pm. This serial also is shown in the Tamil language. This sequel is produced by Balaji tele films, and the producer is non-other than only EKTA KAPOOR. The title song was originated from musicwritten by R.D. Burman, from the music track of the 1976 Bollywood movie Balika Badhu.The mainleads shown in this serial are Nakuul Mehta and Disha Parmar.
Wiki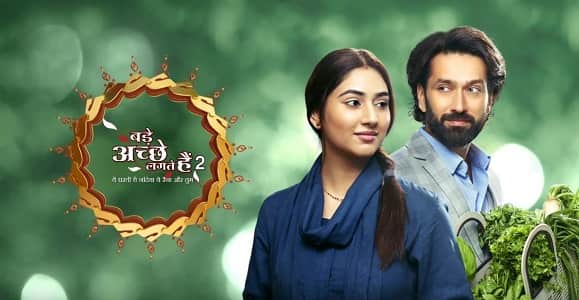 The trope of this serial is Enemies to lovers kind. This sequel revolves around the main two characters Raj Kapoor played by Nakuul Mehta and Priya Sood Kapoor played by Disha Parmar. These two main leads are complete opposites of each other. Raj believes in love, faith, and trust, and on the other hand, Priya never trusts anyone and nor does she believes in love.
The basic concept of the series shows that how enemies and completely different people fell in love, regardless of many people trying to pull them down. How they did everything in their power to get through every difficult situation.
Show Story
The story of this sequel runs something like this: Priya Sood who is the main female lead has 3 sisters and a mother and father but when she was young her father "Mahendra" abandoned the whole family and then married another woman and had kids with her.
So after watching her mother and father going through this Priya's point of view for love changed drastically. And she didn't trust anyone. But then after many years she did fall in love with a guy named Neeraj and they dated for four years but in the end, Neeraj left Priya to get married to one of Priya's sisters named "Maitri". That breakup left a scar on Priya's heart and she now doesn't believe in love again at all.
Now coming on to Raj Kapoor's side of story. Raj Kapoor is a healthy and wealthy man who has everything in his life except love. he was too in a relationship with a girl named Vedika but then she got married to another guy too. The guy she married to was "Shashi Babbar". This was so much heart-breaking for Raj as they both dated for 6 years. Now due to some family issues and engagement alignments, fate made these two broken souls together in a marriage agreement.
However they did get contract marriage, but then the story goes inflow in such a way that they become friends from enemies, then Frome friends to best friends and then from best friends to lovers. During these phases, many evil people in their families tried to break them. But in the end, we all love this kind of tropes, don't we?
Cast names
Female Lead: Disha Parmar as Priya Sood.
Male Lead: Nakuul Mehta as Raj Kapoor.
Supportive roles
Nandini Garewal Kapoor played by Shubhaavi Choksey
Shubham Kapoor played by Manraj Singh
Akshay Mehra played by Pranav Misshra
Shivina Kapoor played by Sneha Namanandi
Maitri Sood played by Anjum Fakih
Saranghi Sood played by Alefia Kapadia
Aditya Shikhawat played by Ajay Nagarnath
Brinda Shekhawat played by Aanchal Khurana
Vikrant Arora played by Abhinav Kapoor
Apart from these mentioned people, there are many more people doing small rolesin Bade Achhe Lagte Hain 2.
Santosh Kumar, He is a SEO + Blogger have 12 years of experience in writing tutorial, informative and product reviews topics.