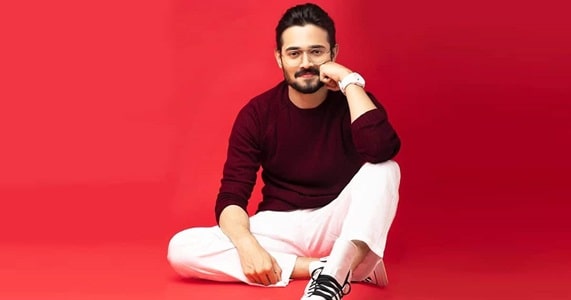 A channel called BB Ki Vines documents the regular events in the lives of BB and his relatives. Bhuvan Bam is an entrepreneur, singer-songwriter, comedian, and actor. He started in 2012 doing stand-up at a Delhi restaurant, and then in 2015, he started posting quick comedic skits on his YouTube channel. In addition, he oversees Youthiapa, his clothing business, which was established in 2017. One of the first independent creators to reach the 10-million subscriber mark is Bhuvan. He won a Filmfare award for his performance as the lead in the short film Plus Minus. He was included on Forbes' 30 Under 30 List in 2020. His YouTube comedy channel, BB Ki Vines, and online stage persona have made him well-known.
Bhuvan Bam, whose real name is Bhuvaneswar Bam, runs a popular YouTube comedy channel, BB Ki Vines and his online stage persona has made him well-known. With the most subscribers, BB Ki Vines is one of the most well-known YouTube channels in India, where Bhuvan performs a variety of comedic roles and humorous personalities. And he created all of those characters.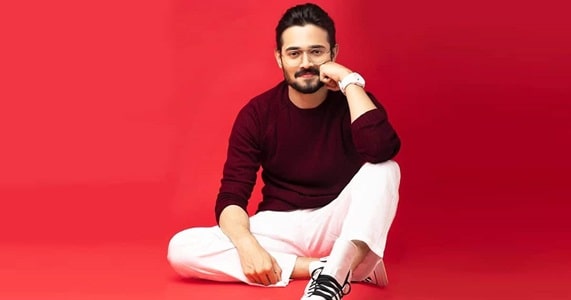 BB Ki Vines Wiki
Real Name-Bhuvaneswar Bam
Stage/Online Name-BB Ki Vines
Pet/Nick Name-Bhuvan, BB, Titu Mama (Popular Character)
Profession/Occupation-YouTuber, Writer, Comedian, Singer, Model, Actor, Digital Content Creator
Famous for For-Playing Various Comedy Characters at BB Ki Vines
Birth Place-Baroda, Gujrat, India
Residence-New Delhi, India
Nationality-Indian
Religion-Hinduism
Caste-Marathi
Sexuality-Straight
Qualification-Bachelor Of Arts in History (Hons)
Education-Shaheed Bhagat Singh College, Delhi
Manager- Rohit Raj (his friend)
Zodiac Sing-Aquarius
Website-Yuthiyapa.com
Net Worth-$8 Million Channel Revenue
Age
Birth Date-22nd January 1994
Age 29 years (2023)
Channel Specs
Joined Jun 20, 2015
4,819,879,547 views
26.3M subscribers
190 videos
More about BB ki Vines and Bhuvan Bam
When he was still a young child, his family moved to Delhi. After passing his class 12, Bhuvan became interested in music and aspired to be a musician. But his parents weren't fond of his plan to become a performer. When he was a college student, he studied classical singing. He then began performing as a vocalist in a neighborhood eatery in Delhi. Eventually, he began writing songs and performing on the guitar.
In 2015, Bhuvan launched his YouTube channel, "BB Ki Vines." Only ten to fifteen people watched his debut YouTube video, "The Chakhna Issue," before it was removed. Bhuvan portrays various personalities in his YouTube videos, such as Mr. Hola, Bablu, Pinki, Titu Mama, Banchoddas, Sameer Fuddi, and Pinki. Bam has partnered with "Bekar Films" and "Karachi Vynz Official," two Pakistani networks. In addition, he collaborated with TVF (The Viral Fever), an Indian YouTube channel, on the video "TVF Bhootiyapa Bachelors Vs Ghost." In 2016, Bam released the music video for "Teri Meri Kahani." Safar, Ajnabee, Rahguzaar, and Sang Hoon Tere are a few of his well-known music videos. Recently he also appeared in Disney + Hotstar web series Taza Khabar.
Famous Characters of BB ki Vines
Bhuvan Bam: The creator himself often plays different characters and is the central figure in most of his videos.
Titu Mama: A lovable and humorous character who is Bhuvan's friend's uncle. He is known for his witty and funny remarks.
Babloo Ji: A middle-aged, ever-curious neighbor who often finds himself in comical situations.
Sameer Fuddi: A cheeky and mischievous character known for his pranks and witty comebacks.
Janki Ji: A recurring character who is a funny and expressive woman, often portrayed in humorous family situations.
Mr. Hola: A character who is portrayed as a suave and sophisticated man with an air of arrogance.
Banchoddas: A character with a quirky personality, known for his memorable catchphrase "Banch***."
Santosh Kumar, He is a SEO + Blogger have 12 years of experience in writing tutorial, informative and product reviews topics.