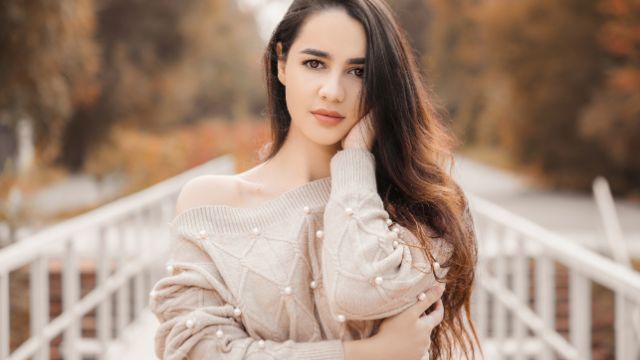 When the days grow shorter and the temperature drops, that's when you know it's the beginning of winter. It's also time to update your wardrobe for the chilly weather. Sweaters are the first essential piece you need to stock up on since that is something you will need every day. It has to be soft, cosy, lightweight and versatile. Sweaters not only keep you warm but also add style to your winter outfits – be it with thigh-high boots, layered with a vest, or with stockings. However, picking the right sweater for women can be a daunting task even with a wide variety of styles, materials, and designs.
We have put together a guide on choosing the perfect sweater for women to keep you both warm and fashionable this winter season.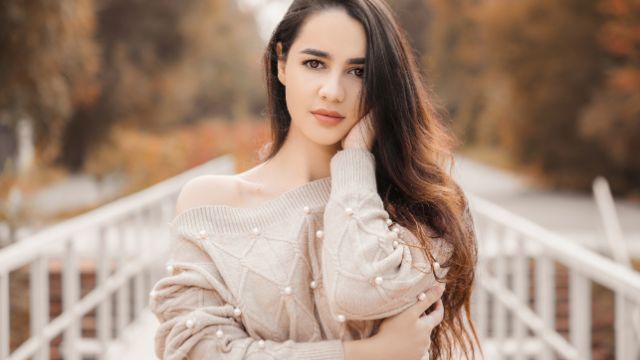 Consider the Material
The first thing you consider when making a choice in sweaters is the material that it's made of. Some materials offer warmth while others are more comfortable. Woollen sweaters, for instance, are known for their excellent insulation properties. They are exceptionally warm which makes them the most wanted during winter. They also prove to be great during extreme cold conditions. Merino wool is a softer and less itchy option compared to traditional wool.
If you are looking for a luxurious and extra-soft sweater, then cashmere is the perfect choice. These sweaters are light in weight and incredibly warm. You can wear them for both casual and formal occasions. Style it with jeans for casual and a shirt for formal.
For mild winter days, sweaters can make you feel hot so it is essential to go for light sweaters, like cotton knitwear. They are breathable and comfortable. Some budget-friendly options in sweaters are made from synthetic materials like acrylic or polyester. They are affordable and offer decent warmth. You can wear them without having to iron them, as they are less prone to wrinkles and easy to care for.
Choose the Right Style
It is important to pay attention to styles, silhouettes, cuts, and patterns when buying a sweater for women and that's because you don't want to invest in a design that won't be relevant a few years down the line. Sweaters come in various styles, each suited for different occasions and personal preferences. You can consider these styles:
1. Crewneck
These sweaters have a rounded neckline and are a classic choice for casual wear. They can be layered over shirts or paired with jeans for a relaxed look. You can also wear them in bright shades to add a pop of colour.
2. V-Neck
As the name suggests, these have a V-shaped neckline, which adds a touch of elegance to your outfit. They are a versatile option as they can be dressed up or down.
3. Turtleneck
The most fashionable of them all is a turtleneck sweater. They have a high, folded collar that covers the neck like a choker. And they are excellent for keeping you warm without sacrificing style. You can wear it underneath overalls, a shirt or even a dress. Throw on some boots to complete the look.
4. Cardigans
Cardigans are open-front sweaters with or without buttons and zippers. They are versatile and can be worn as both a top layer. If the weather is in between cold and hot, it makes sense to wear a cardigan.
5. Chunky Knits
These sweaters feature thick and textured patterns. They are ideal for exceptionally cold weather and provide a cosy, rustic look. They come in a lot of styles and colours and look great when worn.
Consider Colour and Pattern
The colour and pattern of the sweater for women significantly impact overall style. Some classic choices such as dark colours – black, navy blue, and charcoal grey – can easily be matched with other clothing items. Whereas lighter colours and pastels can add a subtle pop of colour to your winter closet. Additionally, consider patterns such as stripes, Fair Isle, shawl collar, tennis, commando, or cable knit for a unique and eye-catching look.
Find the Right Fit
Make sure the sweater for women offers both comfort and style. Choose a size that allows for layering underneath while flattering your body at the same time. Go for oversized options that are trendy and provide a cool relaxed fit and style them with shorts and stockings. You can also go for more tailored appearances by paying attention to sleeve length and overall length to ensure that the sweater for women suits body type and doesn't weigh you down.
Eyeball Small Details
Ensure the durability of sweaters by picking high-quality options. Look for well-constructed seams and stitches, as loose threads or uneven knitting will wear out your sweater early. Second, before making your final choice, check the care instructions on the sweater label. Some materials may require special care, such as hand washing or dry cleaning. Make sure you are willing to follow these instructions to maintain the sweater's quality and longevity. Lastly, while high-end cashmere sweaters may be a luxury, there are plenty of affordable options that offer both warmth and style. Be sure to compare prices and quality to find the best value for your money.
So, wrap yourself in a cosy sweater for women with some hot chocolate in your hand, embrace the winter weather, and step out in style.
Santosh Kumar, He is a SEO + Blogger have 12 years of experience in writing tutorial, informative and product reviews topics.