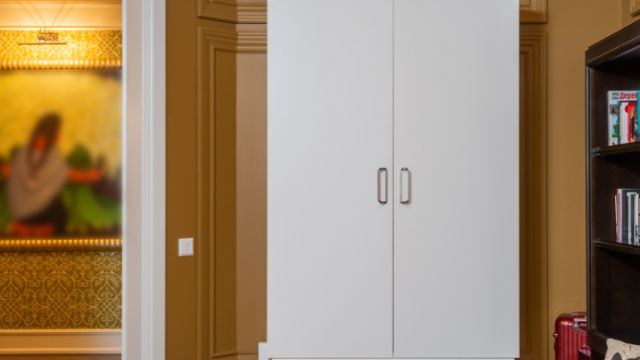 When it comes to home furniture essentials, a wardrobe aka Almirah is a must, right? Without an almirah, you can't even think of where to put your clothes, accessories, and all that stuff. In the old times, people used to use wooden almirahs. And without a doubt, those were some really durable ones with that classic look. However, the almirahs have evolved quite a lot ever since, just like anything else around us. And now you have a bunch of options to choose from like sleek, modern, stylish, and minimalistic ones too. Just like that, there are a bunch of options in the material department too.
And how can we forget the brand options available when buying Almirahs? Well, all of these things put together, make the whole buying-an-almirah task a lot more complex than it has to be. If you feel that way, then don't worry because we are about to make that a little easier for you. That's because here we are with the list of the top 10 best almirah brands in India for 2023. So yeah, let's get started with the list then, shall we?
List of Top Almirah Brands In India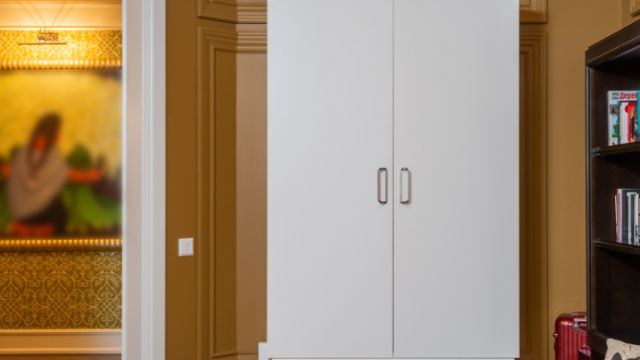 1. Godrej
Look, if you live in India, and whenever you think of buying an Almirah for your home, you always think of the Godrej brand, right? Because that's how popular this brand has become in the country. Godrej was started when India was all about freedom and the Swadeshi movement. Ardeshir Godrej, the person who kicked it all off, was a lawyer before he decided locks were more his thing. Today, Godrej isn't just about locks anymore. They're in all sorts of things, like furniture. Have you ever heard of Godrej Interio? That's their home decor arm, where they're winning hearts in the country with stuff like steel almirahs. They're not just about selling you a piece of furniture, they want to design your whole space, especially if you're part of a small family or even working from your home office. They make sure each piece is top-notch before it ever leaves the warehouse. All of this awesomeness wrapped up in their long history makes them the go-to brand for almirahs in India.
2. Urban Ladder
Okay, so Urban Ladder might not have been around for centuries, but man, they've made a splash in the Indian market! Whether you've got a tiny studio or a huge villa, they've got an almirah that fits, both in size and style. Two-door, three-door, sliding ones, or even those that blend right into your wall, they've got the whole collection of these almirahs. Also, their finishes range from glossy to matte, so you can match them up with your room vibe. Plus, they throw in free delivery and installation, so you get your stuff in tip-top shape. All in all, quality isn't an afterthought for this brand, it's their bread and butter.
3. Durian Almirah
Then there is Durian, a brand that's been setting the furniture bar high since 1999. Born and bred in Ahmedabad, this brand's been waving the quality and sustainability flags long before it was this big. They've got an almirah for every need and style. From the space-saving 2-door to the expansive 4-door wardrobe, they've got you covered. And their finishes? Think of a variety, from understated elegance to "Look at me!" flashy. Durian's serious about delivering top-notch stuff; that's why they only use the best materials. You're not just buying furniture, you're investing in a piece that's gonna stick around for a good long while. Plus, they'll even deliver, assemble, and install it for you, making the whole process as smooth as butter.
4. Nilkamal
Nilkamal is this brand that was basically the king of plastic furniture in India. But wait, they're not just about plastic anymore, they've ventured into other stuff like steel almirahs. Though they're kinda newbies in the Almirah game, trust us, they're experts. Whether you're into single-door, double-door, or even the grand 3-door options, they've got you covered. And it's not just about functionality. Want it glossy? They've got it. More into a matte look? No problem. They even have ones with glass doors so you can show off your awesome collection of, well, whatever you collect. If you want an almirah that's built to last and fits right into your space, Nilkamal should be on your radar.
5. Zuari
Now, here's a name that's gaining ground really fast in India, we are talking about Zuari. These guys are relatively fresh in the scene but have already amassed over 450 stores nationwide. That's gotta say something, right? They've got some killer almirah options, too, from 2-door to 4-door models, all decked out with awesome designs. They're all about that blend of form and function, you know? So if you're into world-class design without compromising on durability, give Zuari a look-see.
6. Hometown
Alright, moving on to HomeTown. These guys are pretty much your online go-to for all things furniture in India. Their USP is the timeless styles that don't hit the expiry date. Mixing old-school craftsmanship with today's materials, they're all about durability. And are you looking for almirahs? They've got an awesome collection to look at! Single-door, double-door, even those fancy sliding-door wardrobes. Plus, they're sort of a one-stop-shop for bedroom gear, from your sheets to your storage, they've got you covered. With a digital footprint that's pretty hard to ignore, HomeTown is building a reputation in the country for reliability and quality, making it a top pick for almirah shopping in India.
7. Spacewood
Established in 1996, Spacewood is India's top player in this scene when it comes to modular furniture. Nestled in a whopping 15-acre factory in Nagpur, they've been making homes snazzier in India for over 27 years. This brand is particularly all about spicing up home interiors with sleek, internationally-inspired designs. Month after month, they're churning out tons of bedroom sets, complete kitchens, and custom wardrobes. So, if you're in India and looking for an almirah that's more than just a wooden box, Spacewood is your go-to for quality, style, and innovation.
8. Damro India
This Sri Lankan brand has been rocking the furniture scene since 1986. Fast-forward to now, and they're spanned across South Asia with over 250 showrooms, 100 of which are stealing the limelight in India. Seriously, people in cities like Chennai, Lucknow, and Hyderabad can't get enough of this brand. Quality, affordability, and killer customer service are the things that make this particular brand stand out. With a network this massive, you're bound to find something that tickles your fancy. With a whopping 190+ showrooms around the globe, these guys aren't playing. If you're looking for a solid almirah that won't break the bank, Damro's got your back.
9. EVOK Almirah
Now, let's talk about EVOK, that stylish furniture brand straight outta Gurgaon, New Delhi. This brand wanna be your go-to buddy when you're looking for something that screams both quality and style. These almirahs aren't just easy on the eyes; they're built like tanks to resist all the wear and tear you can throw at them. Why do folks dig EVOK? Two words, quality and customer love. Well, ultimately these are the two things that a customer looks for when it comes to, well, any product out there. Don't you think?
10. IKEA
And who hasn't heard of IKEA? From its teeny-tiny beginnings in some Swedish countryside to being a global household name, IKEA is all about making life better without breaking the bank. What makes IKEA extra special is it's their knack for dreaming up products, designing them, and then giving you a ton of options to make it your own. Talking about wardrobes, their PAX system lets you play interior designer. And a whopping 98% of the wood they use is all about that sustainability life. So yeah, they're not just stylish; they're planet-friendly too.
Conclusion
Alright, that'll do it. Now you have a pretty good understanding of what are the traits of trusted and reliable Almirah brands in the country. So next time whenever you are in search of the best almirah for your home, you'll be able to pick the right brand as per your requirements and budget as well.
Santosh Kumar, He is a SEO + Blogger have 12 years of experience in writing tutorial, informative and product reviews topics.