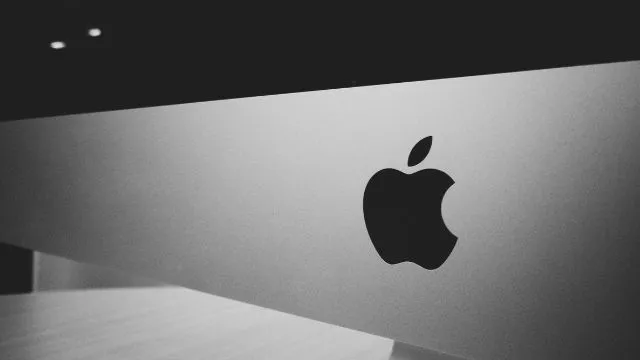 Have you ever noticed how the world is growing closer day by day? That's all thanks to the magic of multinational corporations, the superstars of the global economy. They're kind of like the band that tours worldwide, and the United States has been churning out chart-toppers one after the other. These American hotshots are spreading their wings far and wide, touching down in distant lands, and one such exciting destination that they're loving right now is India. India is like a landscape filled with bustling markets, a sea of eager consumers, and an arena of tech innovation, it's a heady mix that's too good to pass up! And today, we're going to pull back the curtain on the top ten American companies that have set up camp in India as of 2023. So let's get going now.
List of Top American Companies In India
1. Apple Inc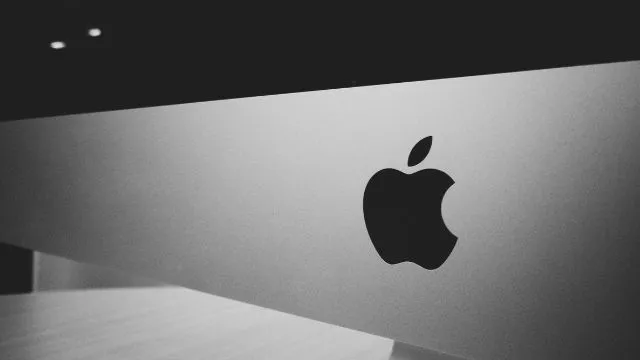 When it comes to American companies making waves in India, Apple Inc is the undisputed heavyweight champ. This Silicon Valley tech giant has become a household name in India, thanks to its reputation for cutting-edge technology and design. Raking in a whopping $395 billion in 2022, it's no surprise that Apple is hailed as the largest tech company in the world. The seed for Apple was planted back in 1976 by Steve Jobs, Steve Wozniak, and Ronald Wayne. What's the secret sauce behind Apple's success? A die-hard fan base and brand loyalty that spans from the U.S. to India. And in 2017, Apple took its commitment to India to the next level by starting to manufacture the iPhone SE locally. This move not only strengthened its foothold in India but also showed its dedication to the Indian market.
2. Amazon
When we talk about influential American companies in India, Amazon is a name that resonates with everyone. From cloud computing and digital streaming to AI and e-commerce, Amazon's reach is vast and diverse. And like Apple, Amazon also basks in the limelight as one of the Big Five tech companies. Founded by Jeff Bezos in 1994 as an online bookstore, Amazon has evolved into a one-stop shop for everything you can think of. Its influence goes beyond the USA, reaching the shores of India where it has become a significant employer. By generating jobs and fostering economic growth, Amazon has established itself as a key player in the Indian market.
3. Google
Two buddies, Larry Page, and Sergey Brin, pulled together their genius idea in 1998, and voila! Google was born. This tech giant, with its remarkable talent for transforming complicated into cool, has become a household name in India and across the globe. When you think of Google, you instantly think of that all-knowing search engine, but there's more to this tech titan. It's also the proud owner of YouTube, the world's second most-visited website. Plus, Google has research and development hotspots in Sydney and London, and there's even a plan to open a tech playground in Hyderabad. It's clear that Google is on a mission to sprinkle its tech magic worldwide.
4. Microsoft
Ever since Microsoft stepped onto the tech scene in 1975, it's been a trailblazer, dazzling us with user-friendly, innovative tech treats. Microsoft's operating system, for instance, is like that popular kid at school, nearly everyone has had a brush with it at some point. In 2018, it even managed to knock Apple off its throne to become the most valuable publicly traded company in the world. Plus, Microsoft has been a key player in India's tech evolution since 1990, collaborating on crucial projects and forming partnerships with the Indian government.
5. Hewlett Packard (HP)
Birthed from the brilliant minds of Bill Hewlett and David Packard, HP has been a game-changer in the tech world, known for its top-notch hardware components and software goodies. From its humble beginnings in crafting electronic test gear, HP's journey has been a thrilling ride, even reaching its peak as the world's top PC maker. Today, under the banner of HP Inc., the company remains a tech trendsetter in the digital era. It continues to offer cutting-edge tech solutions, shining brightly as a beacon of American tech brilliance in India.
6. Intel
This American tech superstar is an absolute game changer, leading the pack in India and leaving competitors in the dust. Based out of sunny California, Intel's become a global powerhouse in manufacturing semiconductor chips. Think about all the gadgets you can't live without, chances are, Intel's tech is at their heart. And let's not forget their x86 series of instruction sets, the engine behind most PCs, catapulting Intel to the tech stratosphere. And you'll be glad to know that Intel has also set up its facilities in India, Malaysia, China, Singapore, and Costa Rica, boosting production and giving local economies a leg up.
7. Dell
Next up, we've got Dell Inc, another American tech champ making waves in India. Dell's arsenal is packed with state-of-the-art offerings, PCs, servers, digital storage, computer peripherals, cameras, printers – you name it. Originally a hardware vendor, Dell broadened its horizons by swallowing up Perot Systems in 2009, diving into the IT services pool, and expanding its reach in the Indian market. Listed on Nasdaq, Dell's a stickler for operational efficiency, ensuring they deliver quality products at competitive prices. This streamlined approach has made Dell a popular choice for those seeking reliable and affordable tech solutions in India.
8. Johnson & Johnson
Johnson & Johnson has a comfy nest in New Brunswick, New Jersey, where it strategizes its world domination plans. And, by the looks of it, they're doing a pretty good job, with a footprint in a whopping 60 countries and their products sneaking their way into over 175 countries worldwide. And when it comes to their family, it's a big one, with about 250 subsidiaries to their name. You've probably stumbled across a Johnson & Johnson product in your everyday life, from Band-Aid for those nasty paper cuts to Tylenol for the occasional headache, and Clean & Clear to clear out your facial skin's blocked pores. But their journey in India began with something a tad bit gentler, Johnson's Baby Powder, way back in 1947. This baby care product quickly became a hit among Indian moms and doctors, turning Johnson & Johnson into a household name.
9. Coca-Cola
When you think of American companies in India, it's hard not to think of Coca-Cola. This iconic beverage company, established by John Stith Pemberton in the late 19th century, has become a global sensation. Whether you call it Coke, Cola, or Soda, there's no denying that Coca-Cola's fizzy delights have a special place in the hearts of consumers worldwide. Their ingenious marketing strategies have created a strong emotional connection with consumers, making Coca-Cola a global soft-drink leader. In India, Coca-Cola first set foot in 1950 but had to press pause in 1977. However, the Indian market was too enticing to stay away for long, and Coca-Cola made a grand comeback in 1993.
10. McDonald's
Lastly, let's talk about the fast-food titan that is McDonald's Corporation. Their golden arches are synonymous with delicious fast food, from their iconic french fries to the legendary Big Mac. In India, McDonald's launched in 1996 and has grown rapidly since, with over 160 restaurants across the country. This expansion underscores McDonald's popularity in the Indian market, where it's become a go-to for millions of fast-food lovers.
Conclusion
Looking ahead, the partnership between American corporations and India looks like it's gearing up to make some serious waves, boosting the economy and sparking innovation on both sides of the world. These success stories aren't just a playbook of winning market strategies; they're a beacon for future cross-border collaborations. After all, in this tightly-knit world of ours, who says geographical boundaries should stand in the way of business triumphs?
Santosh Kumar, He is a SEO + Blogger have 12 years of experience in writing tutorial, informative and product reviews topics.