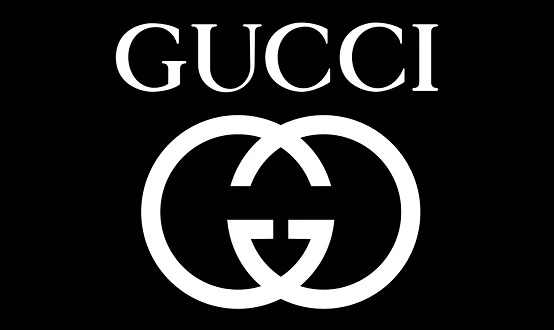 Italy is not just about pasta, pizza, and gelato. It's also the birthplace of some of the snazziest clothing brands that strutted their stuff all over the globe. And guess who's absolutely loving it? India! With its intricate mix of cultures and a certain flair for the finer things in life, India has opened its doors wide to these Italian fashion virtuosos.
And that's why, today we're diving headfirst into the glamorous world of fashion, exploring the top 10 Italian clothing brands that have won the hearts of Indian fashionistas in 2023. From runway razzle-dazzle to everyday chic, these brands have not just made a loud entrance in India, they've made themselves right at home in the Indian fashion scene. It's like they've become part of the DNA of India's style philosophy. These brands are living proof of how beautifully Italian craftsmanship can merge with India's aesthetic preferences, blazing a trail in the global fashion landscape. Let's jump right into it, shall we?
List of Top Italian Clothing Brands In India
1. GUCCI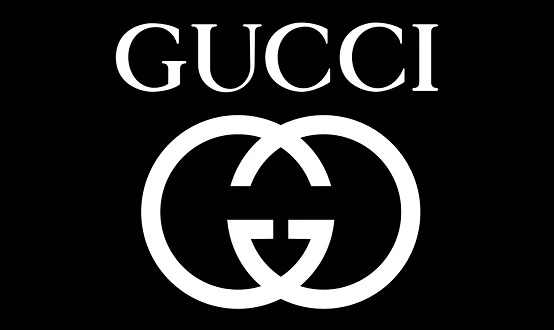 GUCCI is the name you just can't escape when you're talking high-end Italian fashion. This iconic brand has so much clout, it's practically a synonym for luxury. Seriously, it's one of the top players in the Italian fashion space. With 300 stores across the globe, Gucci's a clear frontrunner in the Italian fashion race, even in places like India. In 2008, they raked in a whopping $4.22 billion in sales. The founder, Guccio Gucci, kick-started this trendsetting journey way back in 1920, before handing over the reins to his three sons who spread the Gucci magic to Milan, Rome, and beyond. Gucci is the future, folks, leading the way with their savvy internet marketing and behind-the-scenes peeks into their meticulous craft.
2. Prada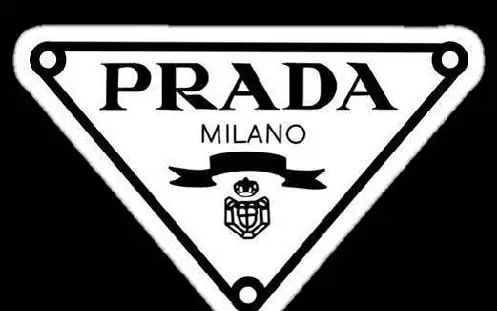 Prada started way back in 1913 when Mario Prada and Martino Prada decided to open a humble leather goods shop in Milan. Today, it's a luxury label everyone and their grandma wants to flaunt. Prada handbags are the real show-stoppers, with their undeniable quality and killer style. But that's not all, they've got everything from suitcases to sunglasses. Prada was once an all-boys club, but now, their biggest fans and shoppers are women. Prada is the real deal for anyone who's all about that top-tier Italian fashion.
3. Armani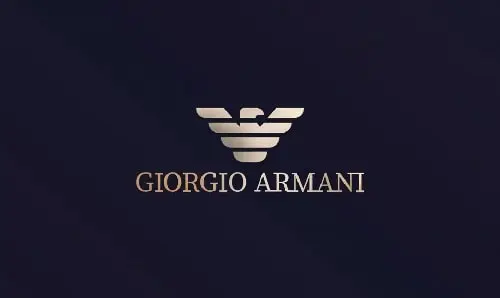 Giorgio Armani, born in Italy, in 1934, started his gig as a buyer for La Rinascente department store in Milan. Well, he took that experience and, with a little help from his friend Sergio Galeotti, launched his own label in 1975. The world went gaga for Armani's minimalist style, especially after Richard Gere rocked Armani threads in the 80s flick, American Gigolo. Now, Armani's reach extends far beyond Italy and Western countries, with fans in India and across Asia. It's safe to say that Armani's got its place in the high-fashion Hall of Fame.
4. Versace
Versace is another legendary Italian brand that screams luxury. The Versace logo, featuring Medusa's head from Greek mythology, is all about power and strength, just like the brand itself. Their designs are bold, flashy, and unapologetic, just like the man who started it all, Gianni Versace. The brand's gone green, too, announcing in 2018 they're ditching animal products in their collections. Gianni's designs have been sported by celebs like Michael Jackson, Elton John, and Princess Diana, earning him the nickname "Rock and Roll Fashion Designer." Versace's for those who like their fashion loud, proud, and luxurious.
5. Dolce & Gabbana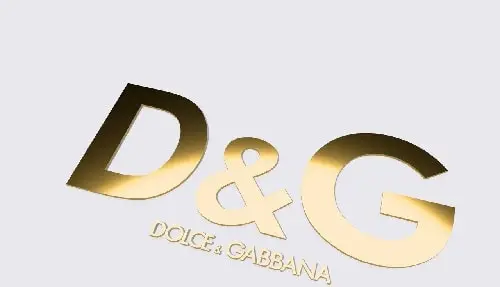 This ritzy brand came onto the scene in 1985, thanks to two creative Italians – Dominico Dolce and Stefano Gabbana. With a ton of boutiques in major cities like Paris, New York, and Singapore, D&G's known for its glitzy designs loved by Hollywood and music bigwigs like Madonna, Kylie Minogue, and Angelina Jolie. The brand's got two central lines, Dolce and Gabbana, which specializes in expensive luxury items and formal wear, and D&G, which is more casual and urban-inspired. With this particular brand, you get all sorts of things from clothes to shoes, and fragrance items to accessories.
6. Fendi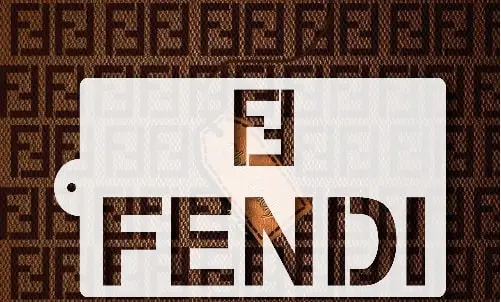 Picture this, the year is 1925 and you are in Italy. Two ambitious entrepreneurs decide to start a small shop selling fur and leather goods. Fast forward to now, and what do you have? None other than the legendary fashion powerhouse, Fendi! Over time, these guys haven't just stuck to fur and leather. They've branched out into everything from men's and women's wear to makeup, fragrances, kid's clothing, and even fashion show looks. But what really sets Fendi apart? Their signature Italian flair, of course! The touch and feel of their materials, and the unique textures in their designs, are simply pure class.
7. Bottega Veneta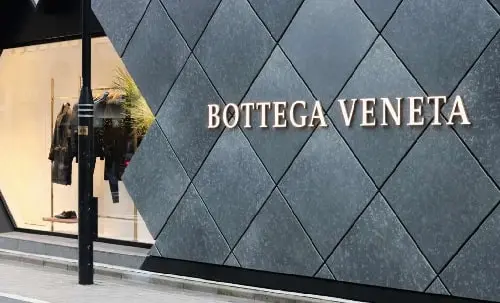 Bottega Veneta is this luxury fashion giant that's got everyone talking. If you're into leather goods, clothes, shoes, jewelry, eyewear, fragrances, you name it, these are your guys. But Bottega Veneta isn't just any Italian fashion house. No sir! They've got their headquarters nestled in Switzerland's Lugano and offices all over Italy, making them a truly global brand. And you'd be surprised to know that Gucci scooped them up for a cool $156 million back in 2001. Veneta also uses a nifty leather-weaving technique called "Intrecciato," which has become a trademark of the brand. This signature style has catapulted Bottega Veneta to star status in India and other Asian countries, making it a hot favorite.
8. MIU MIU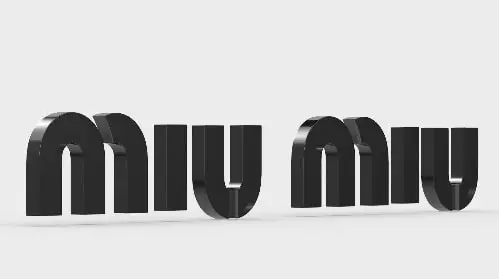 Have you ever heard of Miuccia Prada? You know, the youngest granddaughter of the famous Mario Prada? Well, she's the mastermind behind Miu Miu, a fashion brand that's all about women's clothing and accessories. Although Miu Miu is part of the Prada Group, it's got a unique identity of its own. It's not just another luxury label; it's a symbol of sophistication and luxury that has fashionistas swooning worldwide. With boutiques in major cities across the globe, Miu Miu is definitely making waves in the fashion scene.
9. Moschino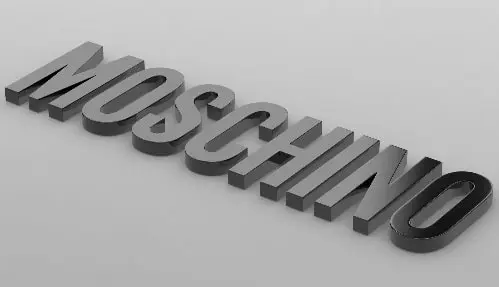 Swinging in at number nine, we've got the vibrant and playful Moschino. They've got everything from eye-catching clothes and sassy shoes to tantalizing fragrances and sleek leather goodies. But wait, there's more. They've got a variety of labels under their belt. There's Moschino Couture for when you want to go all-out fancy, Cheap and Chic for affordable style, Moschino Uomo for the gents, Love Moschino for a bit of romance, and Moschino Jeans for comfy denim days. Plus, they teamed up with H&M in November 2018, proving they're not afraid to mix things up and keep fashion exciting!
10. Valentino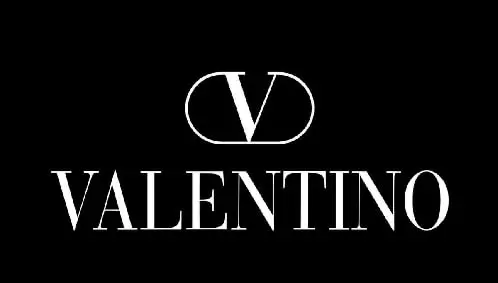 And lastly, but in no way the least, we have the dream weaver, Valentino. If your style leans towards the luxurious, romantic, and flawlessly crafted, then Valentino is like a dream come true. They've got a magnificent array of haute couture and ready-to-wear dresses to designer segments, ensuring there's something for everyone who loves to indulge in a bit of opulence. Style royalty like Elizabeth Taylor, Jennifer Garner, Naomi Watts, Jennifer Lopez, Cate Blanchett, and a whole host of others have been spotted wearing Valentino, which only cements their status as a true icons in the fashion world.
Conclusion
As our fashion journey comes to an end, one thing's clear as a bell: Italian clothing brands have made a splash in the Indian market, and how! They've managed to knit together the essence of Italian fashion with India's multifaceted style narrative, spinning a unique fashion tale that's hit all the right notes with Indian style enthusiasts. The phenomenal success of these brands underscores the irresistible charm of Italian style and the openness of Indian consumers.
Santosh Kumar, He is a SEO + Blogger have 12 years of experience in writing tutorial, informative and product reviews topics.