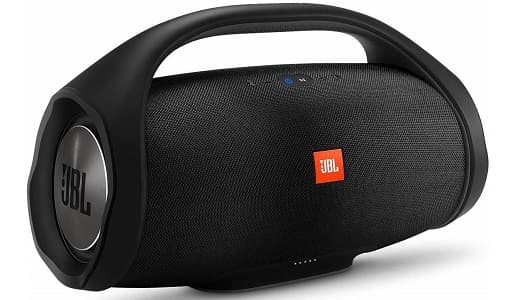 We're living in an era where having wireless devices is kind of a necessity. Talking especially about the speakers, they've definitely gotten way better these days, primarily because of the evolving Bluetooth technology. But you can also say that the Indian market is officially flooded with hundreds of thousands of Bluetooth speakers. There are so many copycat brands just making rubbish products, and you can't do anything about it except just ignore them. And if you don't buy electronic items such as bass Bluetooth speakers just by looking at their appearance, then you are at the right place.
This post is going to be all about the best bass Bluetooth speakers in India, so follow along because there's a higher chance you'll end up liking more than one option on our list. We have done thorough research when making this list, therefore, you'll only find the best value-for-money Bluetooth speakers. Wait, it doesn't end there, below we have also listed a special buying guide regarding Bluetooth speakers.
Once we get there, we'll walk you through some of the deciding factors you should never overlook when buying a Bluetooth speaker on your own. With that, let's dive a bit deeper and select the best fit for you.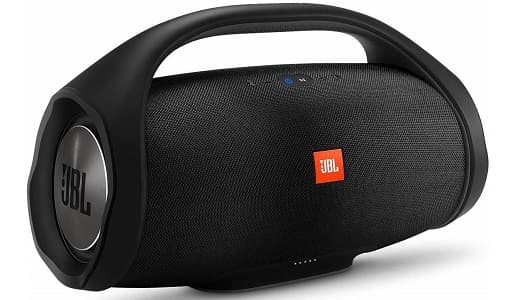 List of Best Bass Bluetooth Speakers in India
How to Choose the Best Bass Bluetooth Speaker?

Finally, we're here and it is time to look into some of the important aspects that you need to consider when buying a Bluetooth speaker on your own.
Select The Right Type
When you head over to the market, you'll find different types in the Bluetooth speakers category. It can be overwhelming at first when you look at different types but don't worry about that now. Let's talk about the major types one by one. First of all, there will be floor-standing speakers. You can put these on the floor of your room to get a better experience. They aren't the most portable ones, so keep note of that. The second type is bookshelf speakers, if you place such a speaker on a table or at an average 40-inch height in your room, you can really get an awesome sound experience.
Another popular type is satellite or 360-degree speakers. Place these wherever you want and you'll still get an awesome sound experience, and these are quite portable as well. The last one we need to talk about is the subwoofer speakers. These are a little expensive, but the audio quality will be top-notch, so choose accordingly.
Audio Quality and Audio Drivers
There's no point in wasting your money on a speaker that doesn't satisfy you with its sound depth and bass. We always recommend going with a speaker option that has a good combination of depth, treble, and bass. This way, you can ensure that the audio quality will be way better than a normal speaker. And if there's one thing on which the audio quality of a speaker depends, it is the driver used for that speaker. Usually, when you head over to the market, you'll find speakers ranging from 5W to 20W and even higher. In our opinion, you should choose a speaker with at least a 10W or higher driver installed in it.
Battery Life Matters
In the Bluetooth speakers category, the manufacturer's claims can not be trusted at all times. When you search for a speaker online, you'll notice that the battery life ranges between 5 hours and 24 hours, and even more than that. If a Bluetooth speaker has a battery life of 8 to 12 hours, then that's quite a good option to go with. However, we have listed various speakers on our list offering a range of battery life options, so go ahead and choose one, and you'll be good for the most part.
Connectivity
Copycat brands usually offer Bluetooth 2.1 support in their speakers, which is not a good choice to go with in these modern times. And this is one factor you should never compromise with. Always go with a speaker that offers Bluetooth 4.0 or higher. If you want top-notch connectivity, then make sure to look for Bluetooth version 5, it's the latest one.
Build Quality
When buying a speaker online, it is hard to tell the build quality without the in-hand feel. There are so many sellers that trick buyers by showing better build quality in their product images, but it's not that good in reality. We suggest always looking for an option with a compact design, a better plastic body build, and if possible, choose metallic framed options.
Manoj Kumar, is a Service Manager at Rakesh Electronics, New Delhi. Manoj has 8 years of experience in dealing with home electronics products. Manoj is a freelance writer and share his knowledge at IndiasStuffs.com